Key points:
Sunak and Truss seem to have different ideas about windfall taxes
One of the two is going to be PM real soon now
So, who is more dangerous?
It's possible to be more than somewhat rude about British politics – and what fun! – but it is important that we try to work out what Rishi Sunak and Liz Truss mean for energy shares. Because one or other of them is going to be Prime Minister soon enough – that idea of a Boris comeback seems to have faded – and they will indeed have a policy or two to impose upon markets. The big difference here seems to be that Rishi thinks he knows his economics and therefore is interested in detailed policies. Ms. Truss seems to know more that she doesn't know and is therefore interested in dealing more in generalities, in ideological reactions. Given that ideology that's almost certainly the better answer for UK traded energy shares.

An example is Rishi's attempt at that North Sea windfall tax. It looked like something was being done, which is good politics. But the actual tax that will be paid from North Sea fields won't be much – BP ( LON: BP.) has said it will make no difference at all. For there are significant investment tax breaks against those taxes which mean that the larger companies – Shell (LON: SHEL) – just won't be affected at all. However, the smaller – EnQuest (LON: ENQ)) and Premier Oil (LON: PMO) – firms that are squeezing the last drops out of old fields, they're not investing so much so their profits will be affected.
But people who are willing to play such games can be dangerous. Sunak has at least flirted with the idea that the windfall tax should be extended to all energy companies and that's dangerous. For example, a nuclear power plant – or even a windfarm as SSE (LON: SSE) runs – has already had all the investment it's ever going to get. So the tax would particularly and specifically bite in a way those people still investing won't have to pay.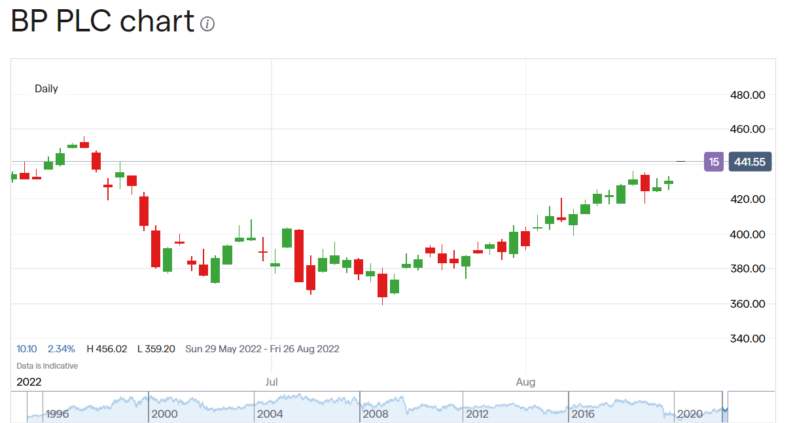 Also Read: The Best Oil Stocks To Buy Right Now
On the other hand Liz Truss is simply putting forward an ideological objection to higher taxes. That's on anything, let alone corporations, or energy companies. So it's hugely less likely that if she wins there will be such taxes. This makes little to no difference to BP, or Shell etc – the UK corporation tax system now only taxes profits made within the UK anyway. So worldwide profits aren't affected. It's smaller companies that are specifically UK oriented that might be affected either way. For those are the people whose majority of profits are concentrated within the taxing jurisdiction.
Now, whether or not either of them would be silly enough is another matter – taxing supply at a time of short supply is one of those economically silly things which just shouldn't be done. But, you know, politics and all that. What we can say though is that the simplicity of Truss' message makes such taxation less likely. Sunak is often trying to be more complex and so might actually try to do something – as he did with that extant windfall tax.