Shares of Wildcat Petroleum (LON: WCAT) are rallying on Monday following the announcement that it has appointed Professor Olinga Taeed as its Blockchain Advisor.
"The Directors of Wildcat consider Professor Taeed to be a world leading expert in cryptocurrency and a pioneer within the cryptocurrency and blockchain world, with numerous achievements to his name," the company stated.
"He was the first person to achieve a professorship in Blockchain when he was appointed to the position at Birmingham City University in 2018. He is also currently an advisor to the Chinese government, the largest and most developed blockchain market in the world, with a Digital Yuan currently being piloted," added Wildcat.

Professor Taeed is currently the Editor in Chief of Frontiers in Blockchain, a peer-reviewed blockchain journal.
Wildcat Petroleum is in the process of targeting investment opportunities in businesses and assets within the upstream sector of the petroleum industry and exploring the implementation of blockchain technology.
The company's Chairman, Mandhir Singh, said: "We are delighted to have Professor Taeed join the Wildcat team. His extensive experience of the regulatory and technical issues surrounding the launch of new cryptocurrencies will be invaluable as we seek to transform the way the Oil & Gas industry transacts.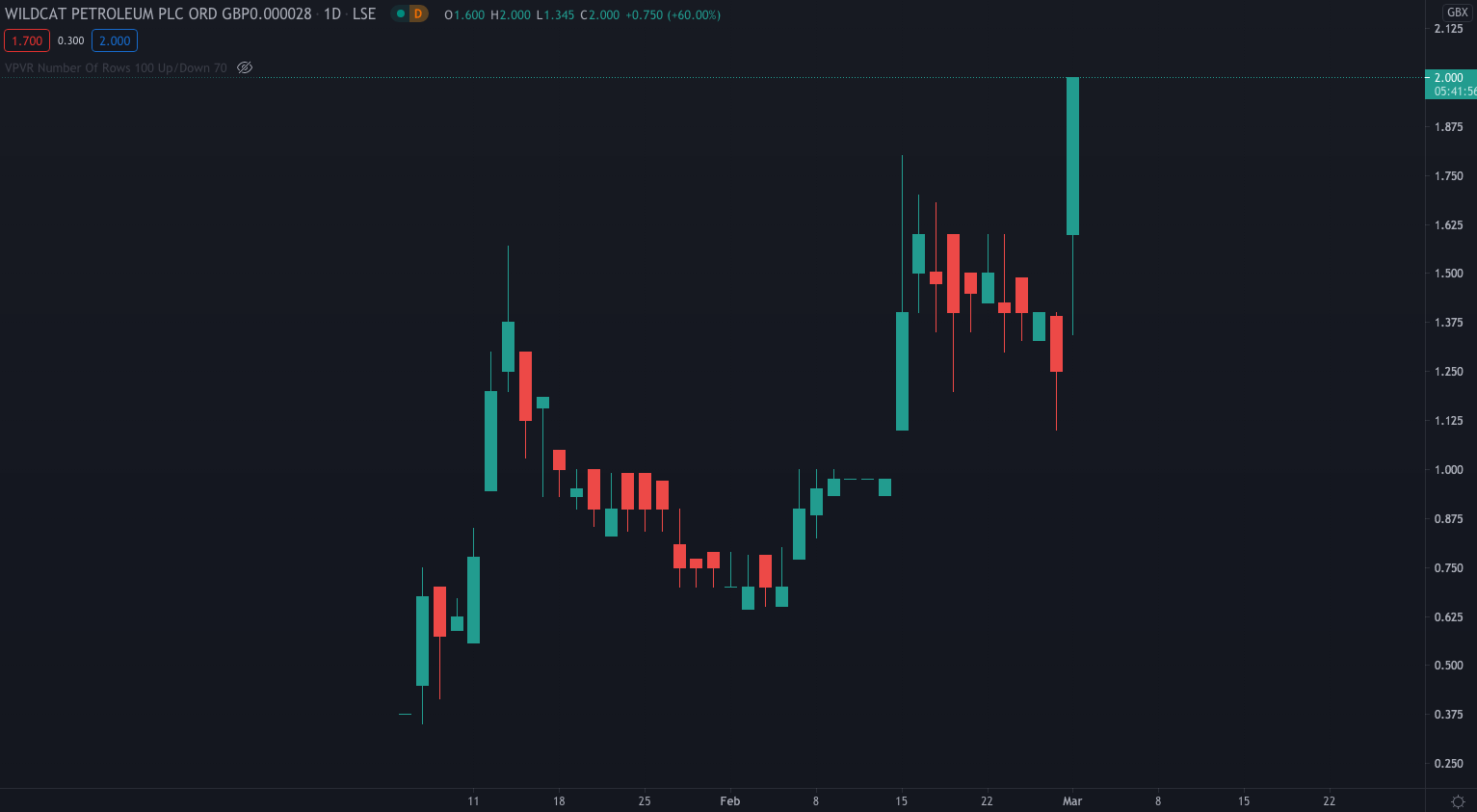 "We believe that many of the oil producing Gulf States are looking to diversify their economies and have an interest in blockchain technology, particularly in its applications towards current global sustainability and climate change agendas."
Professor Taeed said that he is excited to be joining the group as it has "identified an interesting opportunity to incorporate blockchain and cryptocurrency technology in the Oil & Gas sector."
Wildcat's share price is currently up 52%, priced at 1.90p, following Friday's close at 1.25p.