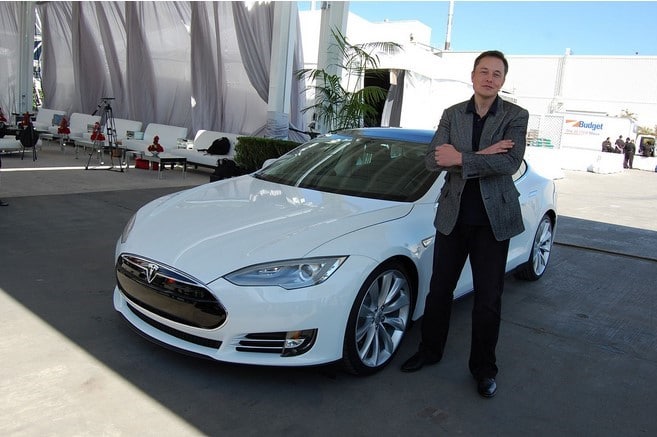 Shares of Tesla Inc (NASDAQ: TSLA) are up 46% since  November 16 when the S&P committee announced that the company would be joining the S&P 500 index, a move that many analysts believe was long overdue.

Tesla is set to join the prestigious index on December 21 with most investment funds that track the S&P 500 having until December 18 to accumulate a position within Tesla according to its weighting in the index.
Tesla shareholders have watched the price of their shares rally from $408 before the announcement up to Friday's closing price of $599, but there are still 12 days left to the December 18 deadline, and the buying is likely to continue.
If I were a Tesla shareholder, I would hold on to my shares at least up to December 18th to profit from the continued buying by institutions that must buy Tesla shares to rebalance their portfolios before the deadline.
However, shareholders should expect a sell-off shortly after the deadline passes as short-term traders take profits on their positions, which could provide an excellent opportunity for long-term bulls to accumulate a position in the company at a lower price.
The next two weeks should bring a lot of volatility to Tesla's stock price given that December 18 is one of only four days in the year when stock futures contracts, stock index options, individual stock options, and single-stock futures contracts all expire.
The combination of the four options types expiring on the same day is known as a 'quadruple witching day', and given that Tesla had an open option interest of 7.8 million contracts (780 million shares), December 18 is bound to be a very volatile day. I would personally avoid trading Tesla share on this day.*
*This is not investment advice.
Tesla share price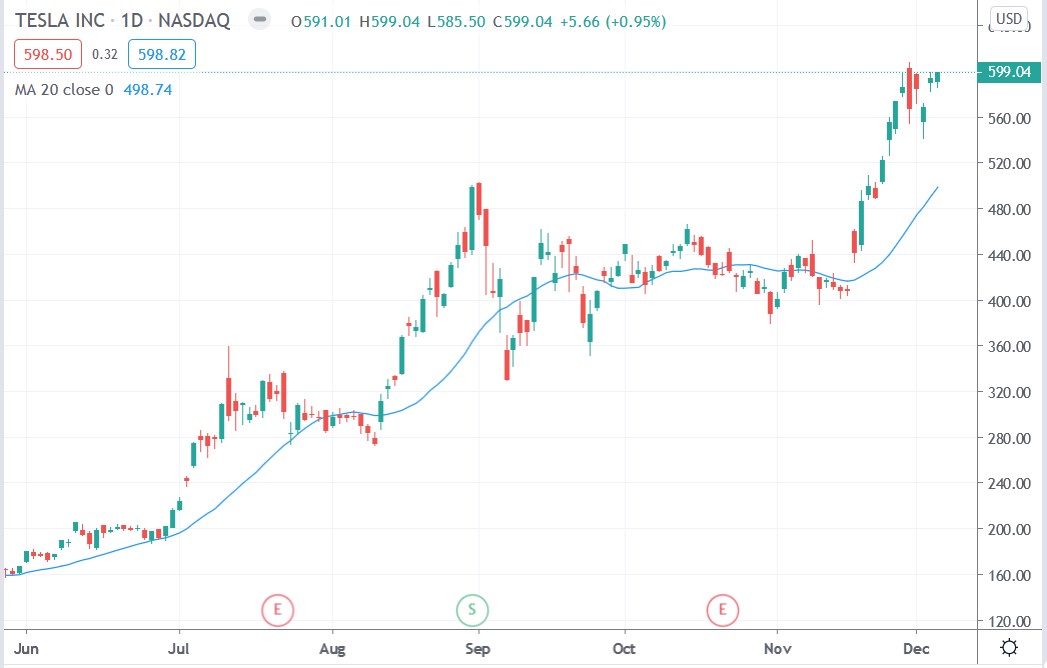 Tesla shares are up 46.81% since November 16 when the decision to include the EV maker in the S&P 500 was made.
People who read this also read: