Wirecard's stock has soared this morning, up 159.64%, even after the company filed for insolvency last Thursday…
The Munich-based company, founded in 1999, has been involved in an enormous accounting scandal with its former CEO being arrested and the company filing for insolvency.
The scandal started when Wirecard said that €1.9 billion from its balance sheet probably never existed, and the company's shares plummeted.
According to a report by Forbes, millions of the banking and payment service firms customers have seen their accounts suspended, without access to their cash. Some people also have their salary's paid into those accounts and are unable to make use of those funds.
There are concerns that those customers will never see that money again.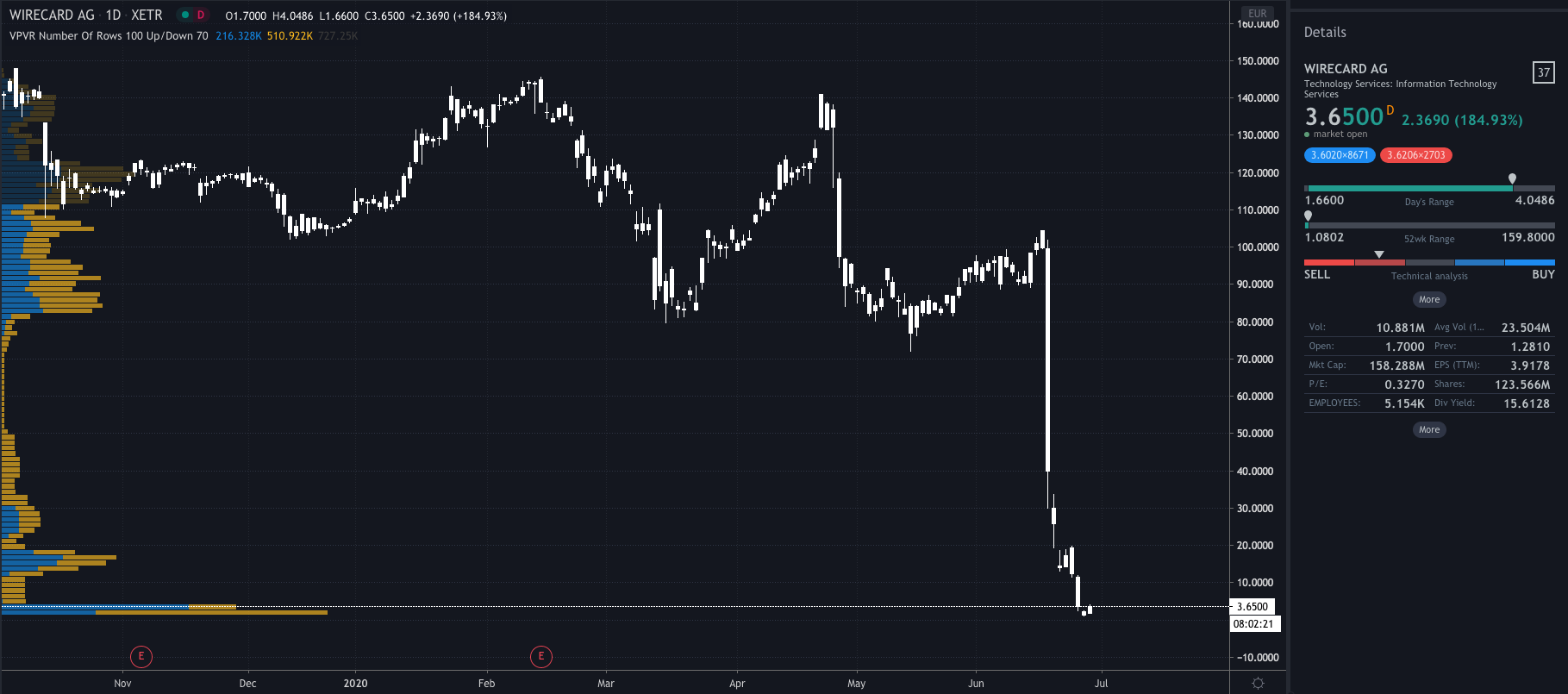 Despite the massive scandal, insolvency and customers unable to access their cash, the company's shares have soared this morning, currently up by 188%. They opened the day at €1.70 and are currently trading at €3.31.
What is driving the share price higher is difficult to say, there is no fundamental reason for people to buy into the stock.
However, there has been a trend recently whereby amateur traders and market participants using the investing app Robinhood have been buying into bankrupt companies in the hope of pumping the price higher to make a quick profit before it crashes again.
The same happened with Hertz recently.
Regardless, it is hard to see the pump lasting, so if you are crazy enough to be a buyer, then beware!