Shares of software vendor and HR specialist, Workday (NASDAQ:WDAY) have soared in Wednesday trading, up over 9% just before the close, but why?
First, let's start with Jefferies…
It raised its Workday price to $195 from $180, saying that they remain fans of Workday's product portfolio and believe that it will see an increase in sales as the economy recovers from the economic downturn as a result of the COVID-19 pandemic.
Now, while there is no guarantee that companies will increase their IT spending and Workday will see an increase in sales, we have witnessed another software company beat financial estimates in their latest report.
But before that, let's look at Workday's share price…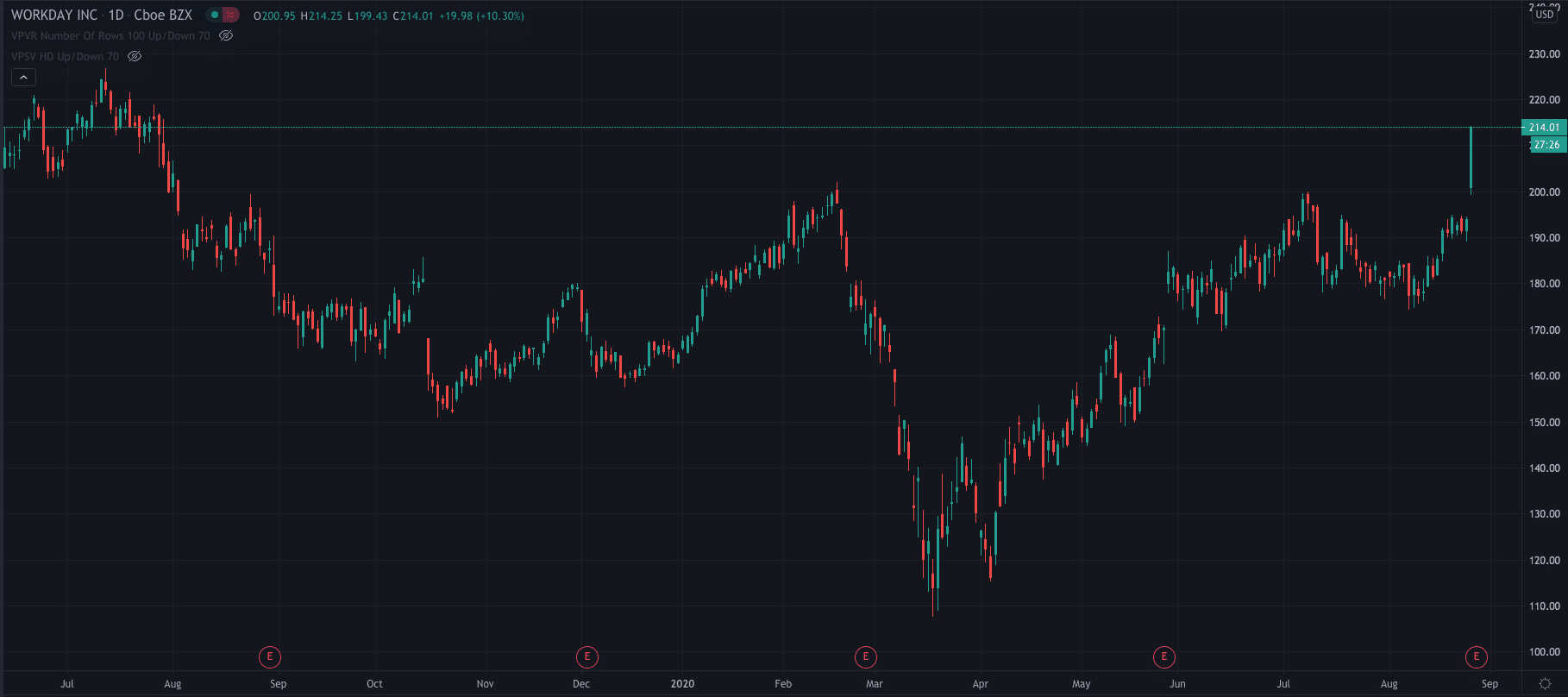 Today has seen its shares surge almost 10% higher to $213.34, after closing Tuesday's trading session at $194.03. Workday's share price is up 30% for the year to date and 18% in the last month.
So, now the main reason for its rise…
Earlier on Wednesday, we saw Salesforce report its first $5 billion quarter, only a day after it was revealed to be replacing Exxon Mobil on the DJIA index.
The company saw demand for its cloud business software rocket as companies moved most of their operations online to remain operational.
This resulted in other companies in the same sector, in this case, Workday, rally.
And, with Workday set to release its earnings report tomorrow after the close, hopes are high among investors that it will follow Salesforce's lead.