Workhorse Group (NASDAQ: WKHS) said on Thursday that it has entered into a pilot program with the US Department of Agriculture's (USDA) Natural Resources Conservation Service (NRCS).
The programme is to demonstrate Workhorse's ability to provide small Unmanned Aerial Systems (sUAS) as a service to support NRCS efforts in Mississippi.
The NRCS is an agency of the USDA that provides technical assistance to farmers and other private landowners and managers. In addition, it conducts a daily wetland supervision process to audit the quality of drainage easements, dams, ponds, waterways, and various wetlands.

The agreement is between the NRCS and Workhorse's aerospace division and will aim to improve its supervisory efforts.
Workhorse will provide sUAS services, including monitoring via drone, data procurement, and analytics.
"Engaging in this pilot agreement with the NRCS is the first step in expanding our footprint beyond package delivery and the last mile delivery space," said Workhorse President of Aerospace, John Graber.
"Our sUAS technology presents opportunities to diversify our product offerings as well as our potential customer base. We believe our technology and systems are well-suited to meet the needs of the NRCS as they provide a more efficient and effective method for data gathering and analytics compared to their current processes," added Graber.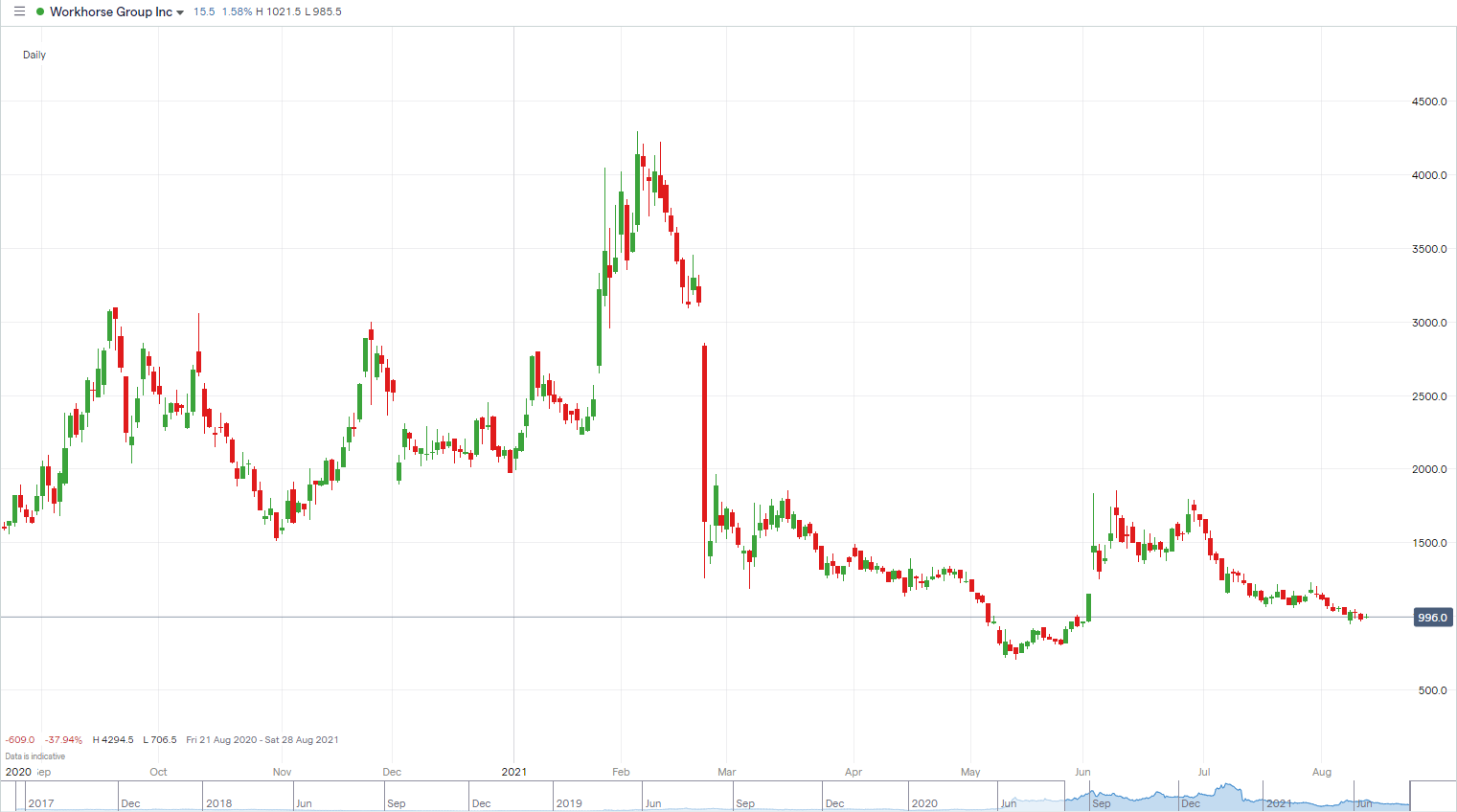 Workhorse's share price gained over 3%, climbing to $10.20 following the announcement. However, it is currently trading at $10, up 1.94%. For the year to date, Workhorse shares have lost 50% in value.
Should You Invest in Workhorse Shares?
One of the most frequently asked questions we receive is, "what stocks are best to buy right now?" It's a wide-ranging question, but one that we have answered… Our AskTraders stock analysts regularly review the market and compile a list of which companies you should be adding to your portfolio, including short and longer-term positions. Here are the best stocks to buy right now