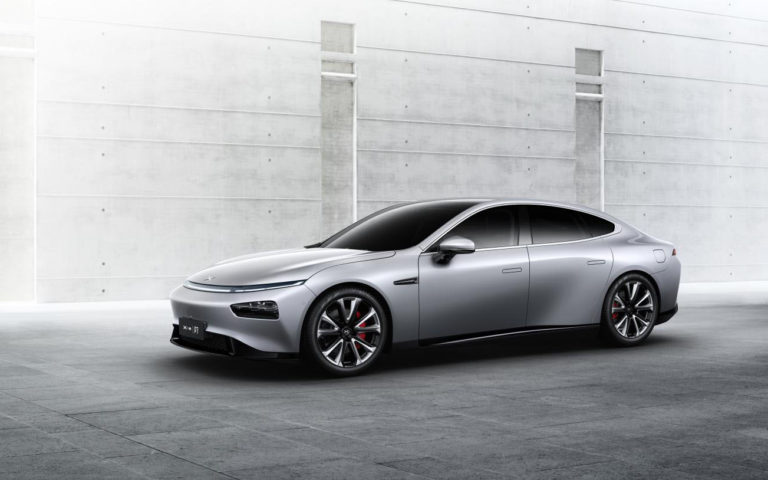 Electric vehicle firm XPeng (NYSEL XPEV) announced its vehicle delivery results for July 2021 earlier this morning, which resulted in its Hong Kong-listed shares rallying. 

The Chinese company said it (again) recorded its highest-ever monthly deliveries of 8,040 Smart EVs, representing a 228% increase year-over-year and a 22% increase over last month.
The deliveries consisted of 6,054 P7s, XPeng's sports sedan, and 1,986 G3s, its compact SUV.
Deliveries for the year to date are currently at 38,778 units, representing a 388% increase year-over-year.
In July, the company added to its product portfolio, launching its G3i, an updated version of its G3 with deliveries of that model expected to begin in September. 
Another model XPeng also has in the pipeline is the P5, which it plans to launch in Q3, with deliveries in Q4.
Despite the rise in sales once more, XPeng was beaten on the delivery front for a second straight month by rival Li Auto.
However, investors weren't too worried, with XPeng's Hong Kong-listed shares climbing over 11%. 
Elsewhere, a report from Caixin Global has stated that XPeng has started building a new plant in central China designed to have a capacity of 100,000 vehicles. According to the report, XPeng said the new facility will create an annual output worth more than $4.6 billion once it reaches full capacity. 
Should You Invest in XPeng Shares?
One of the most frequently asked questions we receive is, "what stocks are best to buy right now?" It's a wide-ranging question, but one that we have answered… Our AskTraders stock analysts regularly review the market and compile a list of which companies you should be adding to your portfolio, including short and longer-term positions. Here are the best stocks to buy right now