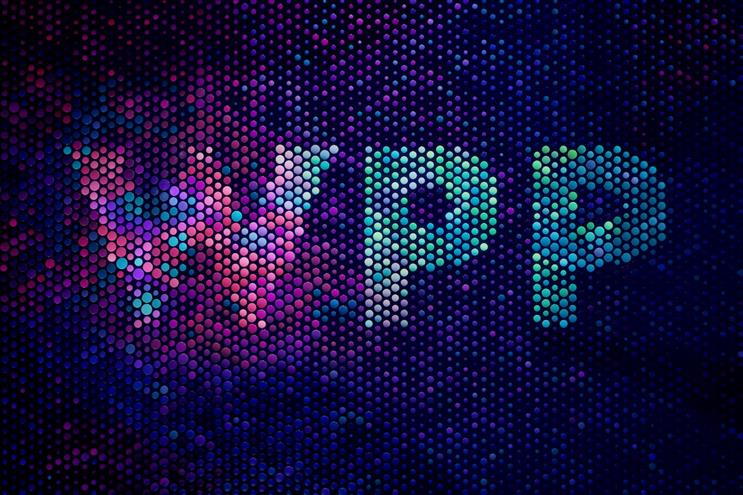 Shares of the world's largest advertising group WPP PLC (LON: WPP), edged 4.62% higher after revealing that it grew net sales 3.1% in Q1 2021, beating its expectation of returning to positive growth in Q2.

The ad company noted that its clients were spending money on new campaigns as they look to reposition their offers in anticipation of the economic recovery fueled by the reopening of most countries and returning to the new normal.
WPP posted a 6.5% drop in net sales figures during Q4 2020 as companies tightened their spending due to global uncertainties posed by the US election and other factors such as the approval of COVID-19 vaccines.
Mark Read, WPP's CEO, said: "There's been a lot of innovation in the last year, and consumers have found ways to spend money. Those parts of the economy that have innovated are seeing growth."
Adding: "There is a lot of strategic corporate activity as companies figure out how to prosper in a post COVID world,"
WPP recently embraced the massive shift to e-commerce triggered by the coronavirus pandemic that saw its clients demand digital services to better reach their customers, including creating e-commerce platforms to sell their products.
The ad firm combined its data and analytics capabilities with its creative business to better serve its clients.
WPP shares have recouped most of the losses occasioned by last year's stock markets crash and are almost back to the pre-coronavirus levels. The company's shares have been on a sharp rally since bottoming last year, and investors may be worried about a potential pullback.
The company's shares can rally much higher given that they once traded above 1900p in 2017, but such a rally would take time and include several pullbacks given that stocks rally move up in a straight line.
I think WPP shares are quite extended now and would buy on a significant pullback given the sharp rally that has been in place since last year.
WPP share price.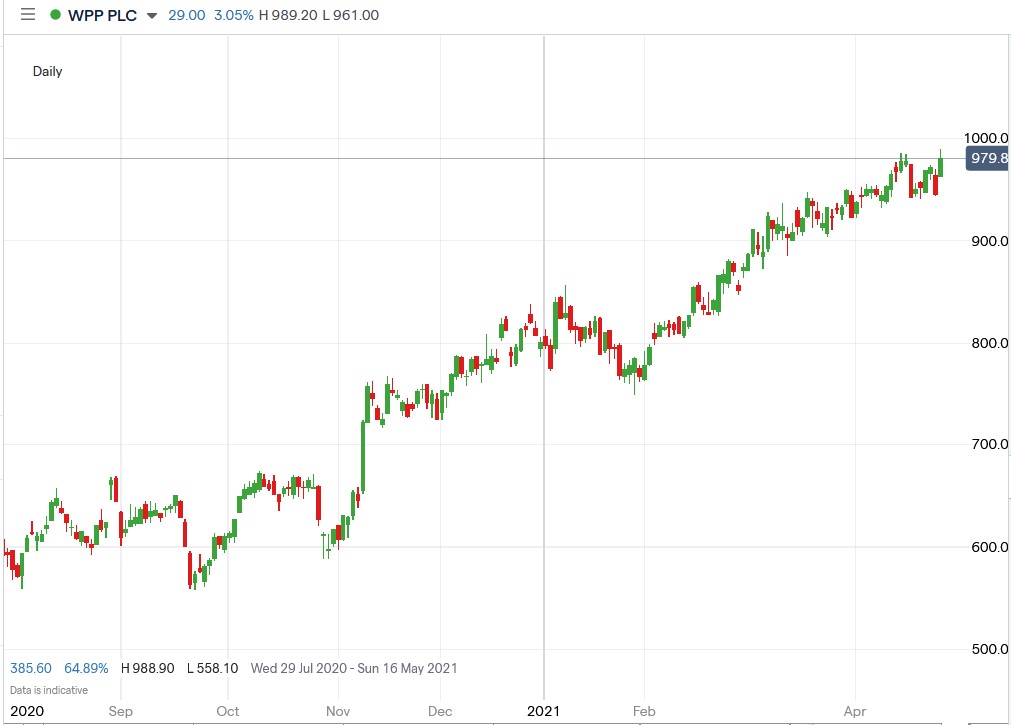 WPP shares edged 4.62% higher to trade at 988.9p, rising from Tuesday's closing price of 945.2p.