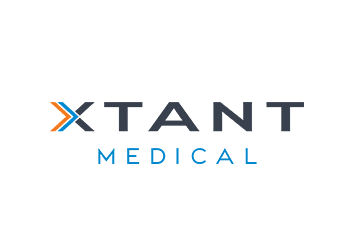 Shares of medical technology company Xtant Medical Holdings (NYSE American: XTNT) have skyrocketed 128% premarket on Friday…

Its shares are currently trading at $1.87 after closing Thursday's session at $0.82 per share.
Xtant's rally has come after the company announced that it has closed its debt restructuring transaction.
The company had implemented debt restructuring to improve its capital structure by reducing its outstanding debt to less than $16 million. 
Xtant said in its statement that "As part of the transaction, Xtant issued approximately 57.8 million shares of its common stock to the lenders under its credit facility in exchange for approximately $40.8 million of the aggregate outstanding principal amount of loans outstanding under the credit facility."
The company's President and CEO, Sean Browne said that the completion "significantly reduced Xtant's total indebtedness to less than $16 million under our credit facility, lowered our cost of debt to more serviceable levels, and will allow us to focus on further improving the Company's operating model and growth profile." 
The completion means that OrbiMed Royalty Opportunities II, LP and ROS Acquisition Offshore LP, which are funds affiliated with OrbiMed Advisors LLC, own approximately 94.5% of Xtant's outstanding common stock.
PEOPLE WHO READ THIS ALSO VIEWED: