#1

FBS Forex Review
| | | | |
| --- | --- | --- | --- |
| Min Deposit | App Support | Max Leverage | Trading Fees |
| £1 | Mid | 1:30 | Mid |
There is somewhat of a niche speciality for the company as its predominant focus is on FX trading, with metal being the other available asset class. There are over 37 different currency pairs available for you to trade.
Their currency trading offer is popular among traders because of the low spreads offered on most pairs. The company does not have a very huge selection of currency pairs or instruments that clients can trade. They also regularly add new pairs over time, which is a slight positive for the firm.
#2

FBS CFDs Review
| | | | |
| --- | --- | --- | --- |
| Min Deposit | App Support | Max Leverage | Trading Fees |
| £1 | Good | 1:30 | Low |
The only other financial instruments that you can trade with the firm are four metals CFDs and 32 stocks CFDs. The fees are pretty mediocre as this is mainly a platform that focuses on Forex trading.
#3

FBS Social Trading Review
| | | | |
| --- | --- | --- | --- |
| Min Deposit | App Support | Max Leverage | Trading Fees |
| £100 | Bad | 1:30 | High |
A major focus area within the FBS platform is the copy trading feature combined with the social trading capabilities that are on offer. The social trading function allows you to copy the trades that are being made by some of the best performing traders on the platform. Therefore, you can get started trading and be a potential success by copying successful traders even if you are a complete beginner.
Of course, there is always the chance that your investment will lose decline as well as grow. However, this is a good feature for those learning the ropes of trading, seeing what are smart moves and what should be avoided.
Fees
Trader Rating
The fee structure is well laid out, allowing you to quickly see what fees you will be charged without having to consider any potentially hidden fees that may arise at a later date. The fees that you are going to pay when making Forex trades really depends on the type of account you chose when signing up.
For the Cent account, there are floating spreads that begin at 1 pip and you can get leverage of up to 1:10. For a Micro account, there is a fixed spread beginning at 3 pips with a leverage of up to 1:30. For the Standard account, there is a fixed spread of 1 pip for European traders, with the max leverage being 1:30. For the Zero Spread account, this is a commission-based tier where you are charged £20 per lot traded. For the ECN account option, the floating spreads begin at 1 pip. Generally, the firm's cost structure is about average when compared to other brokers in the retail Forex sector.
Account Types
Trader Rating
There are five different types of accounts that you can choose from when trading with the company. The accounts are tailored to suit traders based on their experience levels as well as traders who use different types of trading strategies. Hence, you should always consider your own trading style and experience level when setting up your trading account.
The Cent account is great for casual traders who are just looking to dip their foot in the trading space. You can open this account with as little as £1.
The Micro account can also be opened with a minimum of £1 and it has fixed spreads of 3 pips. This level is ideal for intermediate traders that prefer to have a set cost for each of their trades as opposed to variable costs.
For the Standard account, you get the most flexibility among all the available options and is ideal for traders that have been trading for a while. The spreads are kept reasonably low, but this is dependent on the currency pair you are trading. There is a minimum required first deposit of £100 to open the account.
For the Zero Spread account, you need to deposit at least £500 at the start and it is suitable for full-time traders who trade often and in large lots. Finally, the ECN account is ideal for those looking to trade using ECN technology and a £1,000 minimum initial deposit is necessary.
Platforms
Trader Rating
There are a couple of industry-standard trading platforms that you can use when trading with the company. The MetaTrader 4 platform is the most common popular platform you will see in the FX brokerage industry since it has many great features and tools that can be used to enhance your trading results. The MT4 software is well supported by the major desktop and mobile devices ut it is best to download and install it on your device for the best trading experience.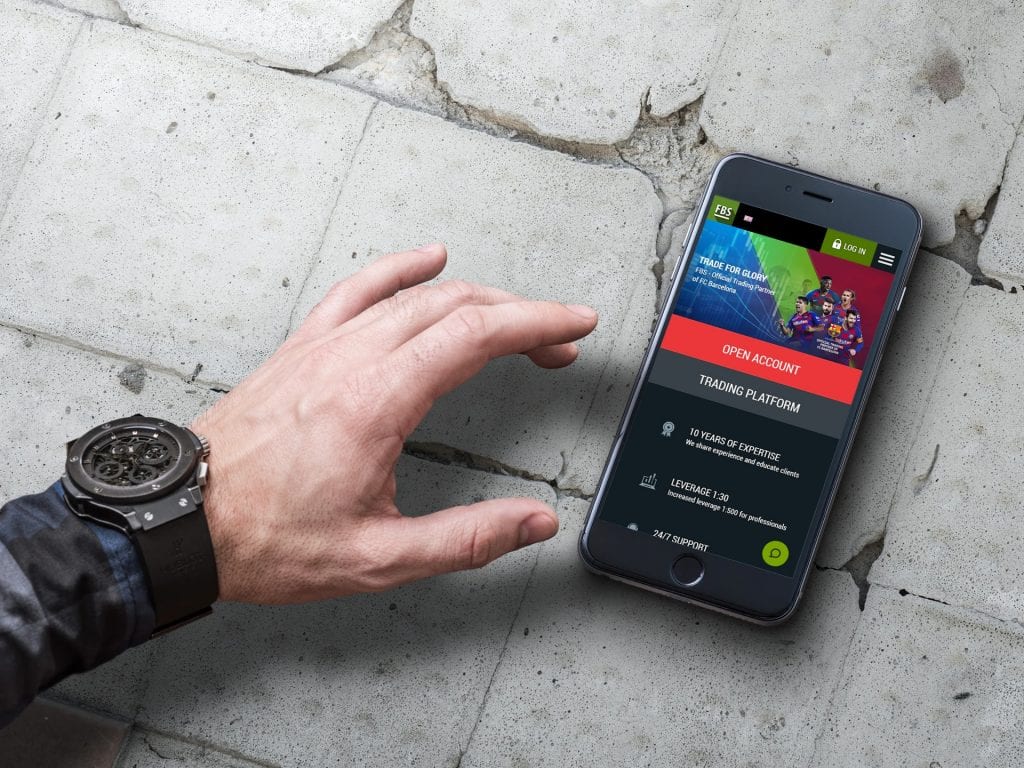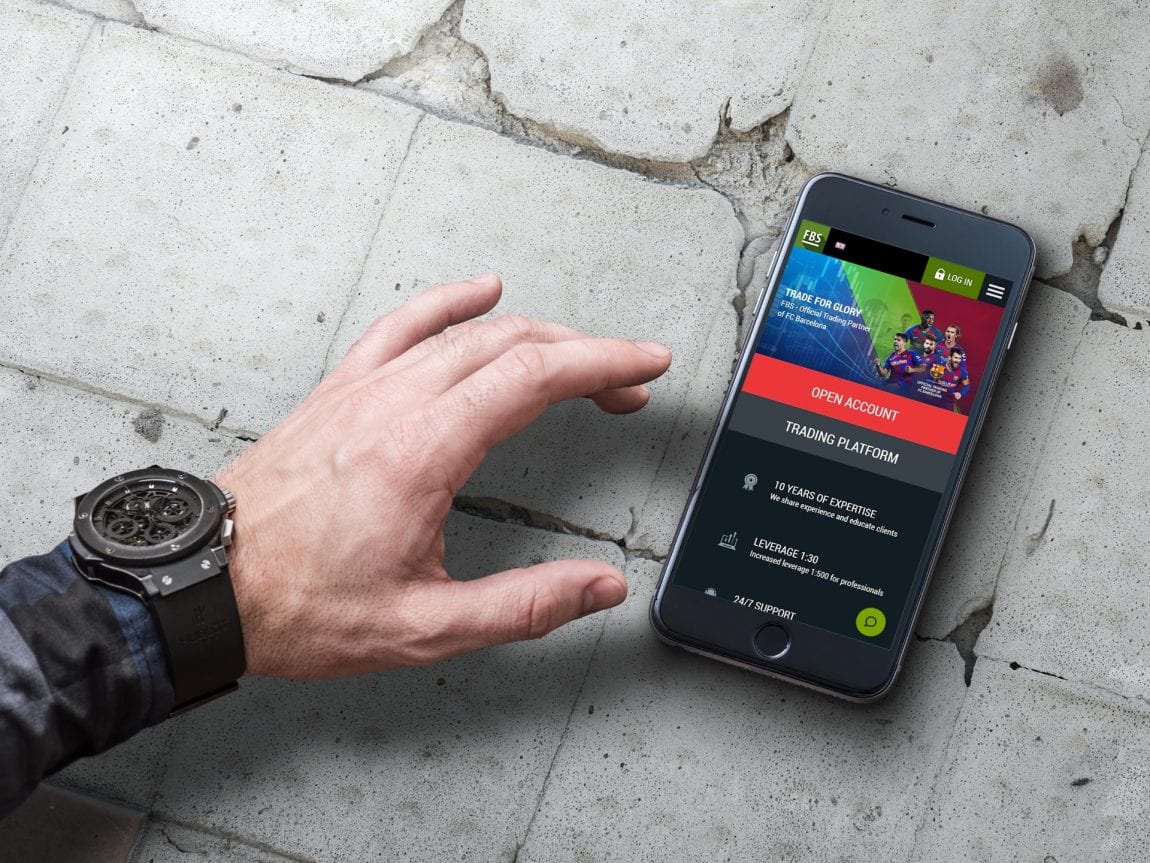 There is also the more recently released MetaTrader 5 platform that you can use. However, most people prefer the MetaTrader 4 because it has been around for a number of years. Some of the upgrades that come with the MetaTrader 5 include new types of analysis and charting tools. There is also better support for automated trading. Similar to the MetaTrader 4, there is a mobile app for MetaTrader 5 available for both Android and iOS devices.
Usability
Trader Rating
The company's website design is a bit outdated and some of the pages are a bit clunky to use, with the filtering options also taking a while to process. The navigation system is pretty good as the menu options are straightforward and hard to misinterpret.
A lot of information is laid out in table format, which makes much easier to search for and digest different types of info. For example, you can quickly see what currency pairs are on offer, as well as key factors like their average spread, all within a single table. There are also six different languages you can choose from when using this website.
Customer Support
Trader Rating
If you have any issue or question with regards to their services, the first place to visit will often be the FAQ section. The section will answer a lot of your potential questions without having to talk directly with a member of the customer support team. Otherwise, you can give the team a call, send them an email or talk with them through the live chat function. In total, there are a dozen different languages catered for by the support team.
Thankfully, the support team can be reached on a 24/7 basis, which means that you are never going to wait too long for a reply. Most brokers in the online trading space today only have open customer support lines on weekdays. Generally, the quality of feedback from the support team is pretty good. Naturally, when dealing with off-peak hours it may take a bit longer to get your issue resolved, but overall you will be well looked after with the support team.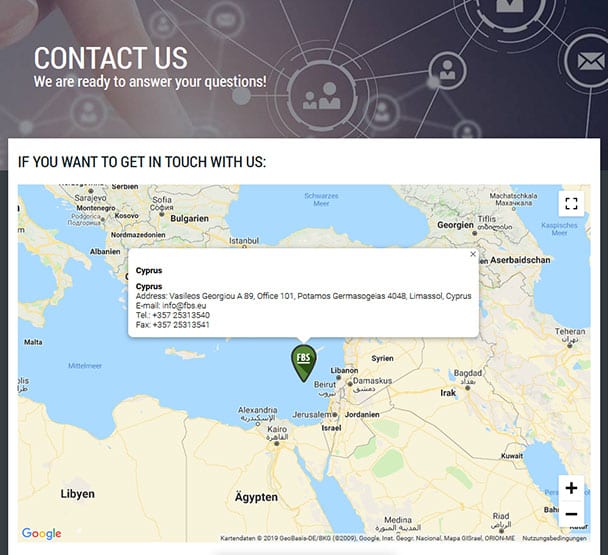 Payment Methods
Trader Rating
The firm makes a conscious effort to comply with all the relevant anti-money laundering laws in Europe, as well as complying with know your customer (KYC) protocols. This means that you will have to verify your trading account before you can make your first withdrawal. This is a standard procedure within the industry today, especially among reputable brokers, and usually takes only a couple of minutes.
When making payments, you can use a major debit or credit card, as well as Skrill, Neteller and a wire transfer. There is no fee charged on deposits and all the deposit options, except for the bank transfer, will see your funds processed instantly into your trading account. A bank transfer generally takes 3-4 business days before the funds hit your account.
You can use the same methods to withdraw funds from your account as you used when adding funds. The main difference will be the withdrawal processing times. Usually, the withdrawals for the e-wallets are processed within 20 minutes with a maximum processing time of 48 hours. Wire transfer withdrawals take 48 hours, while card withdrawals are usually processed within 20 minutes, however, sometimes it may take 5-7 business days before your bank credits your bank account.
Best Offers
Trader Rating
One of the best features offered by the company is that you can copy the trades of other successful traders on the platform. This is ideal for hands-off traders that want to take a chance by banking on an experienced trader's skills. It can also be a way for beginners to learn how more experienced or successful traders set up their trades. The feature is very easy and smooth to use.
There is also an education section, which includes a guidebook, a list of tips for traders of different experience levels, regular webinars, video lessons and a glossary. On the research side of things, there is daily market analysis, Forex TV, Forex news and a number of tools, such as calculators and converters.
Finally, if you are looking to utilize a virtual private server (VPS), then you can do so after depositing at least £450 and trading at least three lots each month.
Regulation & Deposit Protection
Trader Rating
Currently, the firm is licensed by the CySEC for its European operations, which is a respected regulator within the European common market, especially for financial brokers. This means that you get deposit protection on your trading funds of up to £20,000. The broker also has a license for the Asia-Pacific markets.
All client funds are kept segregated in different bank accounts, which means that creditors cannot touch the funds belonging to clients, in case the company falls into some financial troubles. The firm only uses very reputable banks to safeguard client funds. When assessing the website's security, they use SSL encryption to protect your personal and private data.
Awards