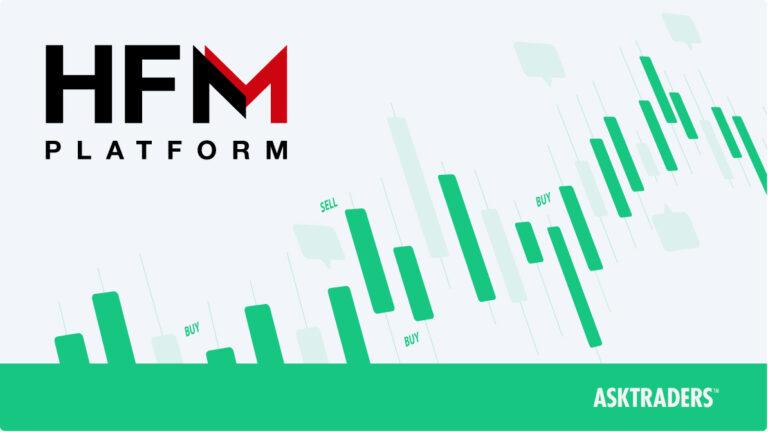 HF Markets, or HFM for short, has something for everyone, whether it is products offered, platforms supported, multilingual customer service, analytical tools, tight spreads and execution parameters – you name it, HFM has it. Established in 2010, the firm has grown dramatically since its inception, logging over 3.5 million accounts, sporting a staff of 200+ employees, and serving clients across the globe with an emphasis on several underserved countries.
There are many positives about this broker. Its website offers an abundance of information, and, like other global brokers, it has formed subsidiaries to operate in compliance with whatever the local regulations happen to be. From a corporate-wide perspective, the firm complies with the rules of the FCA in the UK, CySEC, DFSA in Dubai, FSCA in South Africa, FSA in the Seychelles, and the CMA in Kenya. HF Markets (SV), the company being reviewed in this article, is incorporated in St. Vincent & the Grenadines as an International Business Company.
HF Markets SV Ltd owns and operates HFM companies and websites in St. Vincent & the Grenadines, Seychelles, South Africa, and Cyprus. It offers CFD trading in 3500+ trading instruments, including forex, metals, energies, stocks, indices, ETFs, bonds, commodities, and cryptocurrencies. The firm also offers traditional stock investing, where you may invest free of commissions and have dividends deposited directly to your account. You may also take advantage of the company's HFcopy service, where you can follow experienced traders, copy their strategies, and monitor their results.
The management team at HFM has also designed several account classifications so that you may receive a customised approach tailored to your trading style and financial objectives. The customer options range from a free Demo account to four individualized arrangements – Premium, Pro, Zero, and Cent. The spread type for each account classification is variable, and spreads can range from 0.0 to over 1.4 pips, depending on your trading instrument and account selection. The minimum deposit is zero, except for the Pro account, where $100 is required. Leverage can also be as high as 1:2000.
For traders familiar with the MetaTrader product line of trading platforms, there will be an easy transition to HF Markets. Both MT4 and MT5 are supported, but the firm has also invested in its own proprietary platform to offer traders an experience that is superior for those who want that extra edge. MetaTrader mobile apps are available for the on-the-go trader, but to avail yourself of the HFM proprietary system, a special app is designed for that purpose. In many cases, the HFM platform mimics MT5 in features and functionality; however, the company claims its app caters more to the needs of its customer base, which has become increasingly mobile.
Lastly, HF Markets has garnered over 60 industry awards since its inception. The broker has also been a proud sponsor of Paris Saint-Germain and other sports-related franchises, from rugby to Formula One racing. To reflect the firm's broadening product offerings, it re-branded in September 2021 from its former name of HotForex to its new name of HF Markets. The new name accentuates the company's transition to a multi-asset brokerage with global reach catering to over 3.5 million active account holders since it opened its doors in 2010. An HF Markets review of their "SV" website offering follows.
HF Markets Review Navigation
#

Forex
| | | |
| --- | --- | --- |
| App Support | Max Leverage | Trading Fees |
| Good | 1:2000 | Mid |
HF Markets offers CFDs for 50+ currency pairs with tight spreads and leverage up to 1:2000. To the company's cedit, it publishes a complete listing of all forex pairs on its websites, displaying typical spreads in pips and sentiment values showing whether traders are long or short. There are also calculators to determine the potential impact of overnight swap fees. Traditional forex trading is not supported.
#1

CFDs
| | | |
| --- | --- | --- |
| App Support | Max Leverage | Trading Fees |
| Good | 1:2000 | Mid |
HF Markets is primarily a CFD trading-only shop. It touts a portfolio of 3500+ tradable instruments where trading is restricted to the use of CFDs. There is one exception where you may invest in physical stocks directly, commission free and with credits for dividends.
#2

Stocks
| | | |
| --- | --- | --- |
| App Support | Max Leverage | Trading Fees |
| Good | 1:25 | Mid |
With HFM, you may trade stocks in a variety of ways. Its extensive portfolio should include any item you might want, from stocks to indices and even ETFs. You will have what is called Direct Market Access to derivatives in stocks, where you can interact with the order books of global equity exchanges. Each trading platform has access to a variety of options. If you wish to physically own your stocks, 2000+ stocks are available for that process.
#3

Social Trading
| | |
| --- | --- |
| App Support | Trading Fees |
| Good | High |
Trading on MT4 or MT5 will give you access to the MetaTrader social network, but if you wish to copy trade, HF Markets has developed its proprietary system platform – HFcopy. With this service, you may join forces with experts to master the markets. You can review a list of strategy providers, see results, choose, and then monitor, but you are always in control.
#4

Crypto
| | | | |
| --- | --- | --- | --- |
| Min Deposit | App Support | Max Leverage | Trading Fees |
| $19 | Regular | 1:50 | Mid |
Crypto trading is relatively new at HF Markets, but the firm now supports the trading of 19 crypto pairs with CFDs. With CFDs, you can trade cryptos by going long and short, while traditional crypto exchanges make going short very difficult.
WHAT DID OUR TRADERS THINK AFTER REVIEWING THE KEY CRITERIA?
HF Markets Fees
HFM deserves credit for its transparency regarding trading fees. The website updates individual charts which compare several popular forex pairs with four other major forex brokers. If you review the charts, the spreads for HFM are slightly above the average for the group, but these differences are only a few fractions of a pip. The average spread for the popular "EUR/USD" is roughly 1.2 pips. 
Account Types
Aside from a free Demo account, HF Markets offers four account classifications designed to appeal to different segments of its client base. The four account classes are Premium, Pro, Zero, and Cent. The latter account is for beginners. The Premium account is for the next level up of trader, while the Pro account is for the more experienced trader. The Zero account, designed for the high-volume trader, offers a different approach for spreads. Each account comes with a personal account manager and leverage as high as 1:2000.
HF Markets has introduced its new trading account structure to enable clients to trade a wide range of asset classes with superior trading conditions, including:
Higher leverage on stocks and crypto
Swap free trading accounts
Zero Commissions
No minimum deposit
Platforms
If you are accustomed to trading with MT4 or MT5 platform screens, then have no fear. HFM is a MetaTrader shop, but if you want to try something different on the mobile side of things, the proprietary HFM app may be worth your attention. It has won awards for its features and user-friendly nature. Its functionality mirrors MT5 to a degree, but HFM launched it in 2022 to cater to the demands of its burgeoning online and mobile customer base. The interface is simple, and execution speeds are ultra-fast. The app has been rigorously tested for its global audience, and the firm claims that you will enjoy seamless trading within a single application.
Usability
With HF Markets, the portfolio options are extensive, with some 3500+ items. The firm also has not taken shortcuts regarding analysis tools, education, or news and analytical support. There are tools for alerts, scalping assistance, breaking news, exclusive analysis, various calculators, and a host of other features offered by only the best brokers in the industry. There is also a library of educational tools, or you can peruse the firm's YouTube channel for direct video content and support. If you have a question, check the FAQs or contact your personal account manager.
Customer Support
HF Markets is a global brokerage, and it has made its mission to serve customers across the globe via HF Markets Malaysia, Philippines, Vietnam, Kenya, South Africa and Nigeria, to name just a few markets outside Europe where customers reside. Its website is readable in 20 languages, and its customer service representatives are multilingual and available "24X5", speaking 27 languages. All four account classifications come with an assigned personal account manager to help guide you through the intricacies of the website, its platform trading options, and how to take advantage of the tools and features offered by the firm. HFM has a chat service for live support, but you may also contact them via email or by a direct phone line.
Payment Methods
HF Markets is a global enterprise, so it needs to make depositing and withdrawing funds convenient and low-cost. In many countries, a wire transfer may be the only means for moving funds from your banking entity to your brokerage account with HFM. However, the firm offers many alternative payment options for its customers, including Mastercard and Visa credit and debit cards, Crypto, Fastpay, Neteller, PayRedeem, Skrill, and Bitpay for deposits and withdrawals.
HF Markets does not charge fees for deposits or withdrawals, except for wire transfer deposits of less than $100, when a small fee may apply to offset local bank charges. Each payment service may also have minimums, and in many cases, each payment processor may have additional fees that apply to a transaction that flows through its system. HFM cannot control those charges. It is recommended that you check with your bank or payment service to find out which method is best suited for your locale and budget.
For deposits, funds are credited within minutes to your account, except for wire transfers. For withdrawals, the firm processes all requests during regular business hours, but any delays for these funds posting to your banking account will vary based on the payment method employed.
Regulation and Deposit Protection
Over the past decade, regulatory agencies across the globe have been aggressive in their attempts to curb fraud and the actions of bad actors in the brokerage industry. As a result, compliance standards can vary significantly from jurisdiction to jurisdiction. HF Markets, like other global competitors in this industry, reorganised by forming various corporate entities, each designed to comply with the dictates of its local regime. HFM is one of the safest and most secure brokers because it has chosen to comply with six respected regulatory bodies – the FCA in the UK, CySEC, DFSA in Dubai, FSCA in South Africa, FSA in Seychelles, and the CMA in Kenya.
HF Markets (SV) is incorporated in St. Vincent & the Grenadines as an International Business Company. The firm complies with regulatory rules for segregating client funds in accounts that are off the operating balance sheet, and HFM has gone a step further by only using major global banks to hold these funds in trust. The broker also offers Negative Balance Protection and specialised insurance coverage of up to five million euros of loss protection from errors, omissions, fraud, or other causes.
Awards
Since it opened its doors in 2010, HF Markets has won over 60 industry awards for exemplary service from some of the industry's most respected and revered awarding bodies. The World Finance Magazine also recognised the firm by adding it to its list of the Top 100 Companies in the world. Some of the most recent awards include the following:
2023
Best Online Trading App – Capital Finance International Magazine
Best Trading Platform Broker – FX dalyinfo.com
2022
Best Forex Broker Global – The European Awards
Best Forex Introducing Broker Provider – Smart Visio Investment Expo
Best Forex Trading App – Capital Finance International Magazine
Best Broker South Africa – International Finance Awards
Best Broker Middle East – All Forex Review
Best Forex Broker Asia – Global Business Review Awards
Best Educational Broker – Global Forex Awards
Best Forex Partners Program Global – World Business Outlook
Best Forex Reward Program (Loyalty) Global – World Business Outlook
---
Is HF Market regulated?
Yes, HF Markets complies with six various regulatory regimes, depending upon where your trading account is located. These agencies include the FCA in the UK, CySEC, DFSA in Dubai, FSCA in South Africa, FSA in Seychelles, and the CMA in Kenya. HF Markets (SV) is incorporated in St. Vincent & the Grenadines as an International Business Company.
What trading platforms does HF Markets (SV) support?
HFM supports the MetaTrader family of trading platform products, including MT4, MT5, and the associated apps for mobile trading. For the trader looking for a better mobile experience, HFM also offers their proprietary app, which accesses the firm's specialised platform. It is designed for the more discriminating trader who prefers to trade while on the go.
What leverage options does HF Markets (SV) offer?
Your maximum level of leverage will vary by trading instrument and by the HFM entity that holds your account. For the "SV" operating entity, leverage can be as high as 1:2000. Leverage can magnify the size of your position in the market, enabling the opportunity for magnified gains, but traders are always counselled that losses can be magnified, too. Use caution when employing leverage.