Libertex is a popular broker for CFDs, forex, and other assets, operating around the world in more than 110 countries. The company prides itself on offering a compelling and engaging experience for traders.
The company began operations in 1997, giving it more than 20 years of experience offering online trading and access to the financial markets. During this time, broker has earned more than 30 awards around the world.
By the numbers, they offer 213 tradeable assets from 27 countries to more than 2.2 million clients worldwide.
AskTraders Broker of the Month
FXTM (trading under ForexTime Limited) is a multi-award-winning, leading Forex and CFD broker. Regulated by several financial authorities, including the top-tier Financial Conduct Authority (FCA) in the UK, FXTM not only provides a safe and secure place to trade but an industry-leading experience for traders of all levels. You can get started with just £100 or practice for free in a demo account
#1

Forex
| | | | |
| --- | --- | --- | --- |
| Min Deposit | App Support | Max Leverage | Trading Fees |
| £100 | Mid | 1:30 | Mid |
As you review their forex assets available, you will find majors, crosses, and exotics, all available for trading.
This Libertex UK review found seven majors, 21 crosses, and 21 exotic pairs available for trading. Traders should be sure to review commission rates before trading forex, as this broker makes a profit on forex via commissions instead of solely via spreads, the latter of which may be what traders are familiar with. For transparency, clients can find all of the relevant commissions, along with swap rates, on the CFD Specification page.
#2

CFD
| | | | |
| --- | --- | --- | --- |
| Min Deposit | App Support | Max Leverage | Trading Fees |
| £100 | Good | 1:30 | Mid |
No Libertex CFD review will be brief, as most of the instruments that the broker offers are Contracts for Difference, with the exception of forex. Traders have access to CFDs for stocks, cryptocurrencies, agriculture, oil-gas, ETFs, metals, and indices.
Trading metals in this way lets traders begin doing so with just $10, although 100 EUR is recommended. There are five metals to choose from. In terms of indices, a CFD review will show six North American, eight European, three Asian, one Middle Eastern, and one South American index. This is a reasonable selection, but other brokers do offer more. There is also the choice to invest in CFDs of five oil and gas commodities and six agricultural commodities.
#3

Stocks
| | | | |
| --- | --- | --- | --- |
| Min Deposit | App Support | Max Leverage | Trading Fees |
| £100 | Mid | 1:5 | Low |
As mentioned, stocks will be part of any CFD review since the broker does not provide direct access to the market. Instead, traders can buy and sell stocks via share CFDs.
Libertex offers access to more than 50 stocks, which is better than some but significantly less than most brokers who offer share CFDs. This review expected to either find no share CFDs or several hundred at least. At the very least, the share CFDs available are diverse, including medical cannabis, materials, technologies, industrial services, consumer goods, energy, and more.
#4

ETF
| | | | |
| --- | --- | --- | --- |
| Min Deposit | App Support | Max Leverage | Trading Fees |
| £100 | 10 | 1:10 | Mid |
ETFs are yet another asset you will find in a CFD review. They don't not offer Exchange Traded Funds directly, only offering them via CFDs.
There are a limited number of ETF CFDs available from Libertex, with just 10 to select among. This review feels that this is enough to add some diversification to your portfolio, but it will likely leave some traders wanting more.
#5

Crypto
| | | | |
| --- | --- | --- | --- |
| Min Deposit | App Support | Max Leverage | Trading Fees |
| £100 | Many | 1:2 | Low |
As you review Libertex cryptocurrency offerings, you will notice that the broker has a reasonable selection of cryptocurrency CFDs. These CFDs allow traders to profit off the volatile nature of cryptocurrencies without owning the underlying asset, which would require a separate cryptocurrency wallet.
If you review rates on cryptocurrencies, you will notice that the broker cuts the brokerage fee by 50 per cent, due to the popularity of the asset and to encourage further trading of it. Our review team feels that the broker offers a very nice selection of cryptocurrency CFDs, with 19 currencies and 21 cryptocurrency pairs available.
Fees
Trader Rating
This review finds that the fees from the broker are reasonable, although they can be better. While most other brokers will make their profits via spreads, Libertex does so via commissions. The commission fees are clearly outlined on the page of the broker's website titled "CFD Specification."
It is important to note that the commissions vary based on the platform used in addition to the asset in question. As an example, on the Pro platform, EURUSD has a commission of -0.011 per cent. This page similarly outlines the fees for swap buying or selling.
Account Types
Trader Rating
As a potential client completes their review Libertex process, they will notice that the broker offers two main account types. This keeps things simple, yet some traders will likely want more options. Retail accounts feature negative balance protection, the best execution for orders, transparent and clear information, financial ombudsman service, and ICF rights. Professional accounts have all except the last of these. Retail accounts in the UK must follow the European restrictions on leverage, which do not apply to professional accounts. Retail clients can enjoy leverage of up to 1:30 while professional clients can have leverage up to 1:600.
To qualify for a professional account, clients must meet two out of three criteria: (1) an average of 10 or more transactions each quarter over the past 12 months, which each transaction being of a "significant size", (2) a minimum of one year experience in the financial sector, in a role that requires familiarity with related services or transactions, and (3) a financial instrument portfolio that has a minimum of €500,000, between financial instruments and savings.
There is also the option of a demo account so clients can review themselves before creating a real money account. The demo account comes with a balance of 50,000 EUR, allowing potential clients to truly gain experience using the platform.
Platforms
Trader Rating
As you review Libertex forex offerings, you will notice that the broker offers two platforms: a proprietary one and the popular MetaTrader 4. There is no offering of MetaTrader 5, which has additional advanced features. Using MetaTrader 4 allows the choice of a WebTrader, a downloadable desktop version, or a mobile platform. MT4 offers analytic tools, trading advisors, trade signals, and economic news. There are additional tools, such as trailing stop and the ability to simultaneously trade from multiple accounts.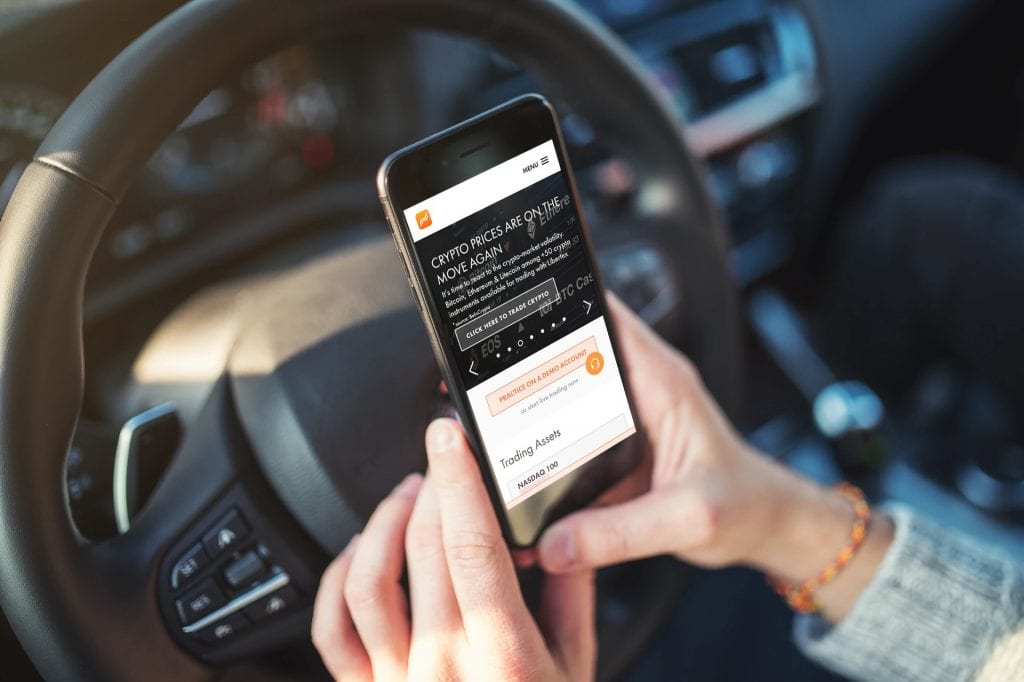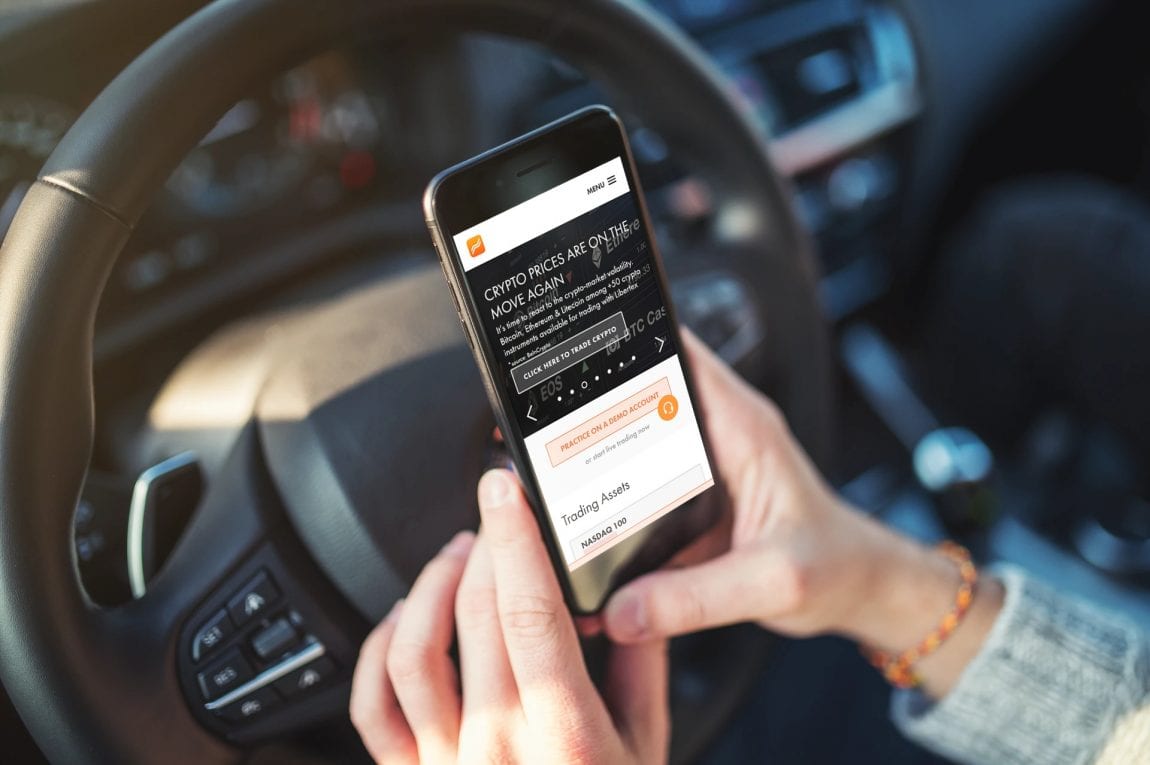 The proprietary platform is a mobile platform that offers all of the investments in a single application. It has zero spreads and keeps things simple, letting traders quickly complete trades. Commissions start at 0.03 per cent and this platform has a minimum trade volume of 100 EUR.
Usability