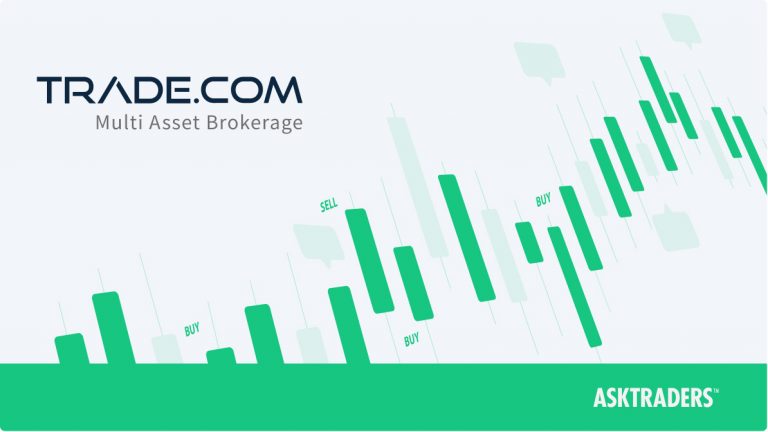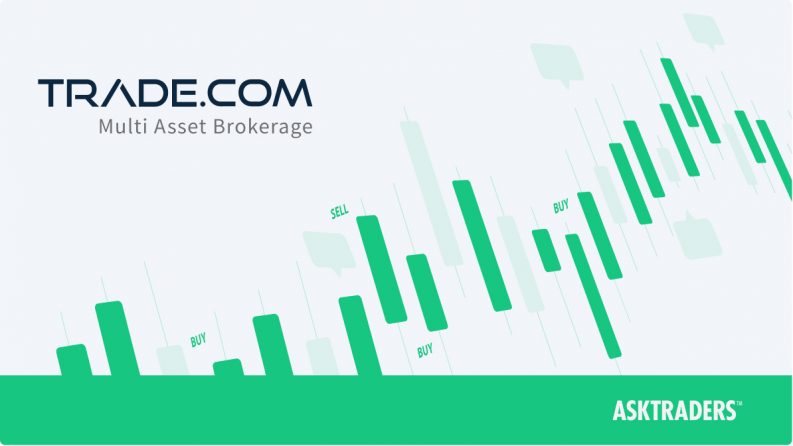 This Trade.com review gives potential investors a deeper look at the broker, which offers access to forex, CFDs, and other assets. Trade Capital Markets (TCM) Ltd operates the broker. That parent company has its headquarters in Cyprus and was registered in 2013.
As you review cryptocurrency CFDs and other offerings, you will find a range of unique assets available. Overall, the broker offers cryptocurrency, shares, commodities, indices, and forex. It is important to note that is not open to residents of the USA, Canada, Japan, or Belgium due to local regulations in those areas.
Our review is impressed by the breadth of offerings from the broker, can enjoy Direct Market Access to futures, stocks, ETFs, warrants, options, FOPs, Fixed Income, and Mutual Funds. CFDs are available for stocks, indices, commodities, forex, bonds, and ETFs. You may also want to review them Thematic Portfolios which eliminate guesswork thanks to the broker's financial market advisors, access to an Initial Public Offering Marketplace, or the company's asset management services for professional management.
Trade.com Review Navigation
#

Forex
| | | | |
| --- | --- | --- | --- |
| Min Deposit | App Support | Max Leverage | Trading Fees |
| £100 | Mid | 1:30 | Mid |
It should be clear in any Trade.com forex review that this broker's forex offerings fall under the category of CFDs. Trading forex gives clients access to the most liquid market found anywhere in the world, which is available 24/5.
Professional clients can enjoy leverage of up to 1:300 as well as tight spreads. A detailed review will list 55 currency pairs available to trade via this broker. As an example of fees and trading conditions, for EUR/USD, the WebTrader offers spreads of 3.00 pips and leverage of up to 1:294, with 3 and up to 1:300, respectively for MT4.
#1

CFD
| | | | |
| --- | --- | --- | --- |
| Min Deposit | App Support | Max Leverage | Trading Fees |
| £100 | Mid | 1:30 | Mid |
This Trade.com CFD review appreciates the long list of assets available from the broker in the form of CFDs. Offerings include stocks, indices, forex, commodities, bonds, and ETFs.
There are more than 2,000 stock CFDs to choose from along with 26 global indices, the latter of which has leverage as high as 1:200. Commodity offerings allow for diversification, something which this Trade.com UK review suggests as a way to minimise losses. They also have low margin requirements. Bonds are available in sterling, Euro, yen, or dollars with tight spreads, a live dealing desk, and immediate execution, as well as small investments.
To offer more competitive pricing, you will notice tiered pricing based on volume as you review broker's CFD fees. As examples, spreads for EUR/USD and GBP/USD can be as low as 1 pip and spreads for gold can be as low as 0.4 pip.
#2

Stocks
| | | | |
| --- | --- | --- | --- |
| Min Deposit | App Support | Max Leverage | Trading Fees |
| £100 | Good | 1:30 | Mid |
Stocks are part of the offerings found in a Trade.com CFD review. The broker offers tight spreads and a different way to invest in stocks. Additionally, those who prefer can also invest in stocks via Direct Market Access (DMA). This allows investors to hold the stock in question, gaining dividend income or capital appreciation.
Stock CFDs let traders choose from more than 2,000 companies, which are available 24/5 and have leverage between 1:5 and 1:10. Stock trading can be as low as $0.02 USD per each share. Additionally, a single account provides access to more than 100 markets across 26 countries, including competitive conversion rates when applicable.
#3

ETF
| | | | |
| --- | --- | --- | --- |
| Min Deposit | App Support | Max Leverage | Trading Fees |
| £100 | 52 | 1:10 | High |
The ETF offerings found in this Trade.com UK review come in the form of CFDs. Additionally, in our review this broker lets clients directly trade ETFs.
Trading CFDs of ETFs allows for 24/5 customer support, advanced risk management strategies, analysis tools, and leverage of up to 1:100. ETFs are available for 14 countries, with a total of 27 Direct Market Access ETFs available.
#4

Futures
| | | | |
| --- | --- | --- | --- |
| Min Deposit | App Support | Max Leverage | Trading Fees |
| £100 | Good | 1:1 | Mid |
As you review Trade.com offerings, you will notice futures, a welcome addition that is not always found on CFD brokers. Futures are one of the Direct Market Assets available via the broker.
This review encourages futures as a potential way for investors to increase exposure to multiple types of financial markets. The future trading lets clients speculate and hedge price movements on 30 markets. Investors can choose from futures or future options, depending on their preference. Both are available from multiple countries within the North American, European, and Asia-Pacific regions.
#5

Spread Betting
| | | | |
| --- | --- | --- | --- |
| Min Deposit | App Support | Max Leverage | Trading Fees |
| £100 | Good | 1:30 | Mid |
You will notice spread betting as a trading method as you review their offerings. Taking advantage of this type of trading allows for tax-free gains that rely on derivatives.
Spread betting with Trade.com allows for intuitive technology, leveraged trading, low commissions, and the user-friendly platform. You can review their cryptocurrency, forex, stock, or commodity spread betting assets to choose which ones to invest in. There are more than 1,000 assets available for spread betting, which this Trade.com review finds to be a competitive amount.
What did our traders think after reviewing the key criteria?
Fees
Most people who review broker's pricing will notice that the fees are reasonable but not very competitive. You should not have a problem finding a broker with better fees, but they are unlikely to offer the same breadth of asset classes.
We do appreciate that Trade.com is transparent about the various fees and spreads. Traders who review its UK offerings will notice the lowest fees from ETFs and stocks with very high spreads on cryptocurrencies. There are also rollover fees, which traders should account for.
Account Types
The variations in account types from this broker are those found in a CFD review, as they all revolve around CFD trading. There are five main account tiers.
Micro accounts have minimum balances of $100 and offer access to both desktop and mobile trading, 24-hour customer service, and events. Spreads start at 0.7 for gold; 3 for EUR/USD, GBP/USD, and USD/JPY; 6 for DJ 30, 2 for DAX 30 and NASDAQ 100; and 0.05 for crude oil.
Silver accounts have balances of at least $1,000 and add dedicated account managers and access to the daily analysis. Spreads drop to 0.6 for gold; 1.9 for EUR/USD, GBP/USD, and USD/JPY; 5 for DJ 30; 1.8 for DAX 30 and NASDAQ 100; and 0.04 for crude oil.
Gold accounts require balances of $10,000 and add access to Trading Central and premium daily analysis. Spreads are as low as 0.56, 1.5, 4.5, 1.6, and 0.03 respectively.
Platinum accounts require at least $50,000 and include premium customer support. Spreads drop to as low as 0.5, 1.2, 4, 1.5 and 0.03 respectively.
Exclusive accounts require $100,000 and have spreads of 0.4, 1, 3, 1.4, and 0.02 respectively.
We should also mention the Elective Professional Client Program, which increases allowed leverage, provides 24/5 support and includes a personal trading assistant.
Platforms
This Trade.com review appreciates the range of platforms offered by the broker. Those trading CFDs can use the MetaTrader 4 platform or the WebTrader. WebTrader is compatible with all devices, including mobile devices. It includes in-built tools as well as access to more than 2,100 assets. There are also in-platform price alerts, live chats, FAQ, one-touch account switching, risk management tools, multi-chart displays, Trading Central, and intelligent analysis tools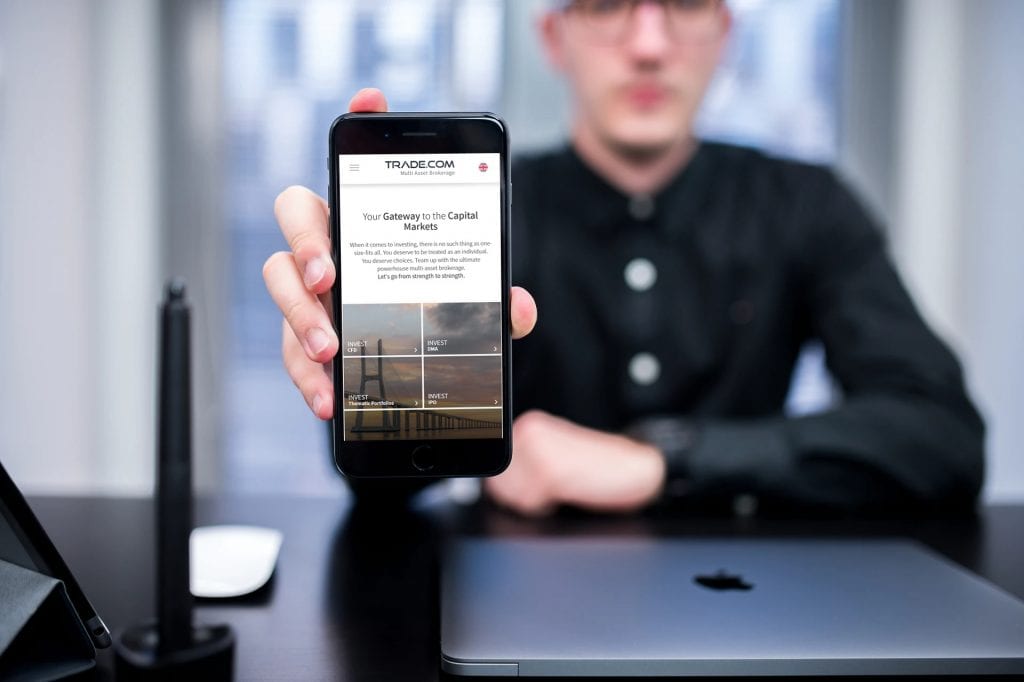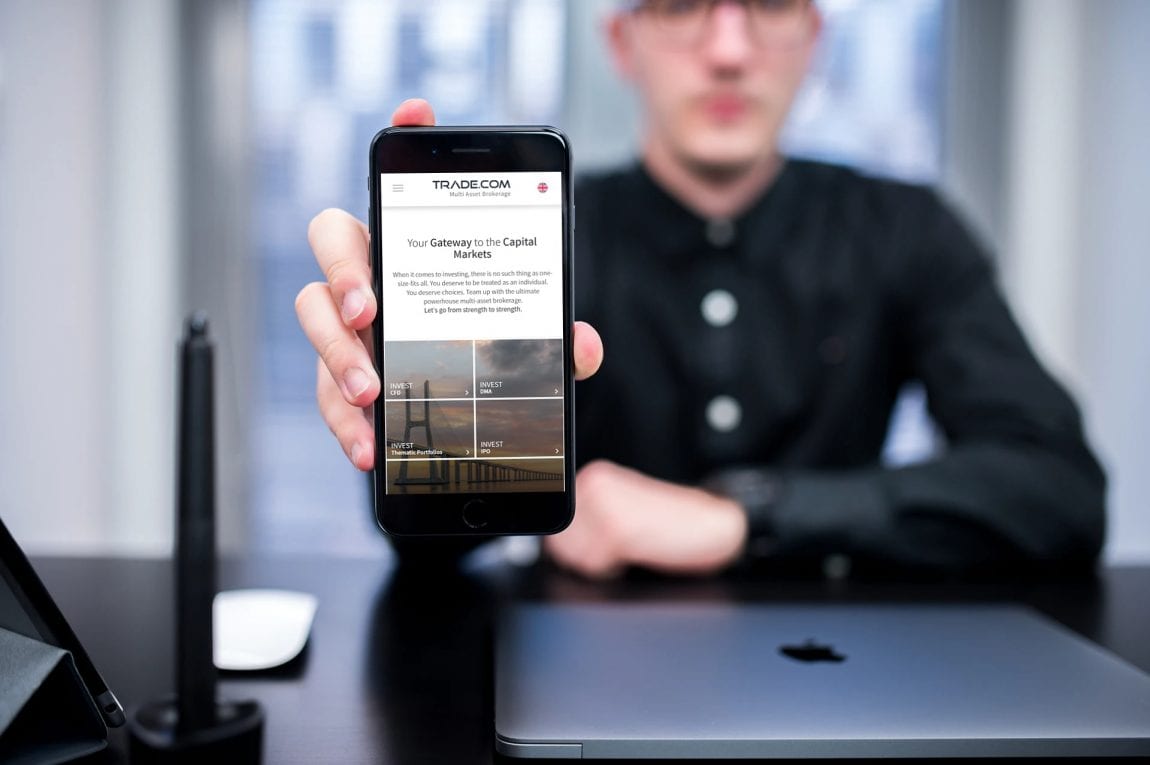 MetaTrader 4 is an industry standard and we are pleased to be able to include it in our forex review. MT4 allows for security and functionality across devices, including customisation tools, 24/5 expert account managers, and professional tools to appeal to advanced traders.
Usability
To those unfamiliar with the website, this Trade.com review warns that it may take time to get used to the broker's website. Instead of having easily accessible links to information such as account types, platforms, and even the FAQ section on the main page, clients must first go to an asset specific page.
Once you select whether you are interested in CFDs, DMA, Thematic Profiles, IPOs, or Asset Management, you are able to view more information. That information, however, mostly only applies to the type of investment in question. As such, there is no single cohesive spot on the website to find information on account types for CFDs in addition to DMA or to see all payment methods in a single spot.
At the very least, users can create and log into accounts from the main page. Additionally, the bottom navigation bar does provide access to the Contact Us page and important legal information.
Customer Support
This Trade.com review could not find any general FAQ section or help section on the broker's website, something which most clients will miss. The broker does offer an FAQ guide to its WebTrader platform, but this is the extent of its FAQ pages.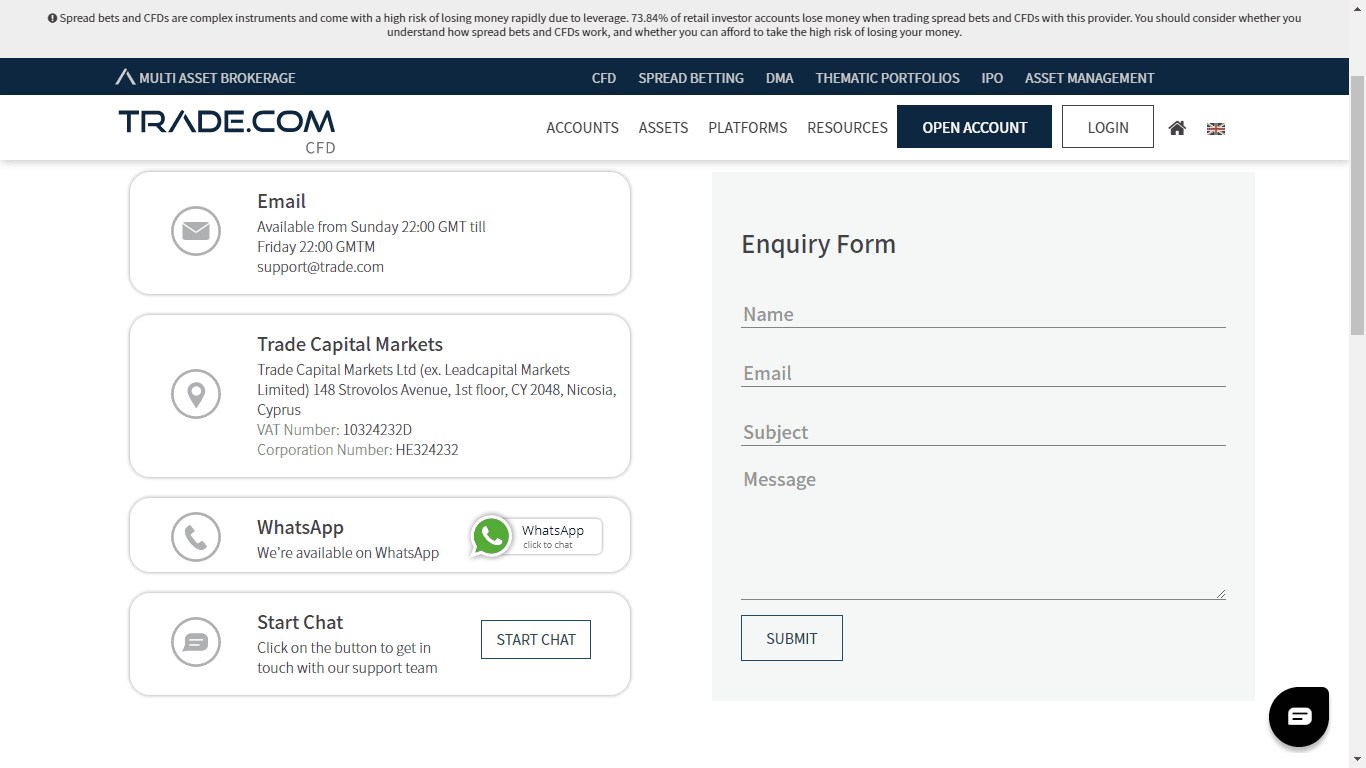 While assistive information on its website is somewhat lacking, this forex review appreciates the numerous ways that clients can contact customer support. Live chat is available, as are email support and an online contact form. One very nice touch is the option to connect to support via WhatsApp, a unique offering that may appeal to more clients.
Payment Methods
Clients may find it hard to review Trade.com UK payment methods, as this information is not easy to find on the broker's website. Users must scroll to the bottom of the page and view the symbols to see the breadth of offerings.
Card payments
Accepts card payments via Visa, Visa Electron, and MasterCard.
Bank wire transfer
Bank wire transfers offer a simple method of depositing funds into account, although clients will have to wait longer than other methods for processing.
E-wallets
Accepts a long list of e-wallets, including PayPal, Neteller, Skrill, Sofort, iDeal, GiroPay, Trustly, and Przelewy24.
Best Offers
Broker does not offer as many educational tools and resources as many competitors. The tools tend to focus on CFDs and include an economic calendar, weekly CFD expiration rollovers, and CFD expiration dates.
Trading Central provides more useful educational materials, but it is only available for clients with higher-tiered accounts. Trading Central features technical analysis tools, international research, independent analysis, an up-to-date news ticker, 24/5 access to account management experts, and coverage of all the popular CFDs.
Regulation & Deposit Protection
Potential clients should always review Trade.com regulation information before opening an account, to ensure their funds are safe. The Financial Conduct Authority authorises and regulates Trade.com via Livemarkets Limited in the United Kingdom.
Trade name is also operated by Trade Capital Markets (TCM) Ltd. That company is regulated and authorised by the Cyprus Securities and Exchange Commission in Cyprus and the Financial Sector Conduct Authority in South Africa.
Client funds are always stored in segregated accounts and in Tier 1 banks. Additionally, there is a Compensation Fund from Trade.com for protecting investments. The broker also prides itself on offering account management services of a high standard, which includes explaining risks to all clients.
Awards
This Trade.com review could not find any evidence of the broker winning awards or other relevant honours. The company does not list any on its website and none are readily available via online search either. For many potential clients, this apparent lack of rewards will be a strong factor against the broker. At the very least, the lack of awards should encourage traders to review in great detail before choosing to invest any funds.