How Are Cryptocurrencies Obtained?
Cryptocurrencies can be obtained from two sources:
"Mining" of cryptocurrencies is the primary source by which cryptocurrencies are created. Mining is the use of software to create new blocks of the cryptocurrency through the resolution of complex Mathematical problems that form the cryptograph in the blockchain platform. This is a complex process that requires plenty of software and hardware resources such as miners, graphic cards, GPUs, etc.
The primary quality of fiat money is its scarcity. Similarly, the valuable factor of cryptos is the difficulty in solving these equations and the lesser yield of the crypto with each subsequent calculation. Also, many cryptos have finite numbers, after which no more of the specific coins can be obtained. You may liken this to when a copper or platinum mine stops yielding any more ores.
However, not everyone has access to the technology and resources required to mine cryptocurrencies. For this category of people, an easier way is to buy them from secondary sources such as an exchange or directly from other users. In other words, rather than creating them from scratch through the process of mining, the buyer seeks out those who have them for sale and buys at the agreed price.
A crypto broker comparison shows two ways this is done. The buyer can approach an exchange, which is a platform that aggregates both buyers and sellers and provides a mechanism whereby prices are dictated by forces of demand and supply.
Cryptocurrency Banking: How Cryptos Are Stored
Just like you store your currency notes and coins in a physical wallet or in a bank vault, so also cryptocurrencies can be stored, albeit electronically. Cryptocurrencies are digital currencies which are stored in digital wallets. Wallets can be of the online or offline variety; so called "hot" or "cold" wallets respectively. Every key and public address are unique.
You must own a cryptocurrency wallet to be able to send or receive cryptocurrencies. All cryptos are stored on respective parts of their blockchain, so anyone who has the private key information will have full access to that location and the coins therein. This is why private keys should never be disclosed to a third party or kept where it can be easily accessed or stolen.
Cryptocurrency wallets are of various types. They can broadly be divided into offline and online wallets. Online wallets consist of web-based, desktop and mobile wallets.
Offline wallets are also known as hardware wallets or cold wallets. They are not accessible via the internet and consist of physical devices on which the code sequence of public and private keys can be stored. They are considered the most secure of all wallet types. Examples of hardware wallets are those made by Trezor and Ledger Nano S.
Online wallets are also called hot wallets. This is because they are accessible via the internet and this exposes them to potential breach by hackers. They require extra care during usage in conducting transactions.
Top 3 Crypto Broker Comparison
of 18 Crypto Broker
eToro
of 18 Crypto Broker
GMO Trading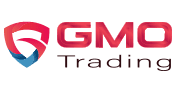 of 18 Crypto Broker
IQ Option

Factors Determining Wallet Selection
The following factors determine what crypto wallets are selected by a user.
Wallet Use
How do you intend to use your wallet: for trading or for basic transactions? Those who use them on the best crypto brokers or exchanges, which typically involve several transfers into and out of the account, will benefit from using online wallets. Those wishing to buy and hold for the long term should consider hardware wallets.
Cryptos to be Stored
Some wallets are built to hold multiple cryptocurrencies, while some can only hold one. The ERC20 Ethereum wallets can hold all cryptocurrencies built on the Ethereum blockchain. Knowing what cryptocurrencies will be stored will enable the user select a wallet that matches the desired function.
Security
As mentioned earlier, security is key. Hardware wallets are the safest, but if you are the type of person who misplaces physical stuff, consider using an online wallet instead. If you are using an online wallet, consider using 2-factor authentication. This is the use of a randomly generated numeric code which is used to gain access to a wallet or to perform transactions after the primary login details have been entered.
Wallet Type
Wallets exist as hardware, web-based, mobile, desktop varieties. Some web-based wallets work work as a browser extension. This has the added protection of eliminating repeated entry of sensitive login details. Mobile wallets work on tablets and smartphones. They are available as mobile apps, downloadable from the relevant app stores.
How to Setup a Cryptocurrency Wallet
Setting up a wallet is not a decision to be rushed. There are factors to consider, chief of which security. Your wallet must be secure from hackers, as they are the greatest threat right now in the cryptocurrency world.
In banks, your bank account shows how much money you have, but the real cash is kept in the vaults and safes. For cryptos, the stakes are even higher. There is no insurance cover and everything is digitally controlled. When a hacker breaks into an exchange and empties all the wallets of the traders therein, everything is gone. So you are solely responsible for your money. Even exchanges cannot help much with this: victims of the Mt.Gox hack in 2014 have still not recovered their funds.
To setup a wallet, simply decide on which wallet provider you want to work with. Visit their website or for those which have mobile versions, visit the app store to download the relevant software. Register your account, obtain your public and private keys and store them in a safe location. Furthermore, you will be given a 12-word phrase which is known as the seed phrase. This is used to recover your public and private keys in case you have lost them. You must never store your seed phrase where it can be accessed by a third party. It is like the combination code to your crypto safe; if it is compromised in any way, your coins are not safe.
Some Facts About Cryptocurrencies
Here are some facts about cryptocurrencies.
Cryptocurrencies are created by a process known as cryptography: Yes. Cryptography is a form of encryption that requires the user to solve Mathematical problems to decrypt. The process of mining is simply the use of machines to "decrypt" the cryptograph, which creates a new block of code to the blockchain network, effectively forming new crypto coins.
Anyone can create a cryptocurrency: Yes, this is true. Cryptocurrency mining equipment are commercially available and can be purchased by anyone with the resources to do so.
Cryptocurrencies are Taxable:This is also true. In countries such as India, the US and even in Europe, cryptocurrencies are viewed not as currency but as property or as investments, which are subject to capital gains tax.
Hardware wallets are safer than online wallets:Yes, this is true. The basic reason is because hardware wallets are not accessible online, so the information they store is not open to hacking. However, they can be physically stolen or lost.
The users of Bitcoin and other cryptocurrencies are actually not anonymous: It is true that the public keys used for these transactions are uniquely generated, and a new one can be created by a user almost at will. However, transaction patterns and ID details of users to tend to leave a trail, which can be traced back to the original senders. This process has been used to successfully trace some stolen cryptocurrencies to certain exchanges.
Some Myths About Cryptocurrencies
Here are some common misconceptions about cryptocurrencies.
Cryptocurrencies Are Built to Replace Fiat Currency: Although this was Satoshi Nakamoto's original concept, Ethereum's Vitalik Buterin pioneered a new concept for cryptocurrencies, which views them as platforms on which smart contracts to solve ecosystem problems can be created and fueled. This led to the creation of Ethereum and ERC20 tokens. Therefore, cryptocurrencies are no longer solely being conceptualized as replacements for fiat currency.
Cryptocurrencies are Not Regulated: We are gradually seeing that this is not exactly true. Regulation of cryptocurrencies is being done surreptitiously at various levels. In the United States, issuers of blockchain-based securities are now required to register with the Financial Industry Regulatory Authority (FINRA) as well as the Securities and Exchange Commission. In many countries, exchanges are being forced to start performing strict KYC protocols for their clients. Many companies offering ICOs and exchanges are moving from country to country, looking for crypto regulatory sanctuaries, but the number of countries that can be considered as regulation-free crypto havens is gradually reducing. In New York, state agency rules created in 2015 have placed cryptocurrency companies under regulatory supervision.
Cryptocurrency prices are the same everywhere. This is not true. In an exchange, pricing is usually provided from within the trading engine. Due to lack of centralized trading locations as well as varying levels of difficulty in acquiring cryptocurrencies from one location to another, prices tend to have wide variations from one location to another.
Conclusion:
What are cryptos?
Cryptocurrencies are based on a new type of technology known as the blockchain. They are not government controlled. They are digital in nature, and operate on a distributed ledger system, which allows for transaction confirmation from various parties. They can be used for the most part, anonymously.
Cryptos can be acquired via mining and direct purchases on exchanges. Furthermore, direct purchase from users registered on aggregator wallet providers is another source. Here, pricing is fixed by the buyer and seller without any intervening party. This also tends to affect the prevailing cryptocurrency prices within a particular location.
In addition to all that has been stated above, it is pertinent to mention that cryptocurrencies also lend themselves to being traded, as a result of the price differentials in the value of the assets on a daily basis. You will need crypto trading strategies to profit from the market.
In order to keep them viable, sustainable and tradable, coin creators usually set a limit on the maximum number of crypto coins that can be mined. For Bitcoin, that figure stands at 21,000,000. Ethereum's Vitalik Buterin has proposed a 120million coin cap for Ether, though this has not been implemented.
2018 has been predicted as the year we will start to see mainstream regulation and an entrance into the cryptocurrency market by institutional investors. This will help stabilize prices and deepen the market. It will also lead to better price harmonization, though it will also eliminate arbitrage trading opportunities.