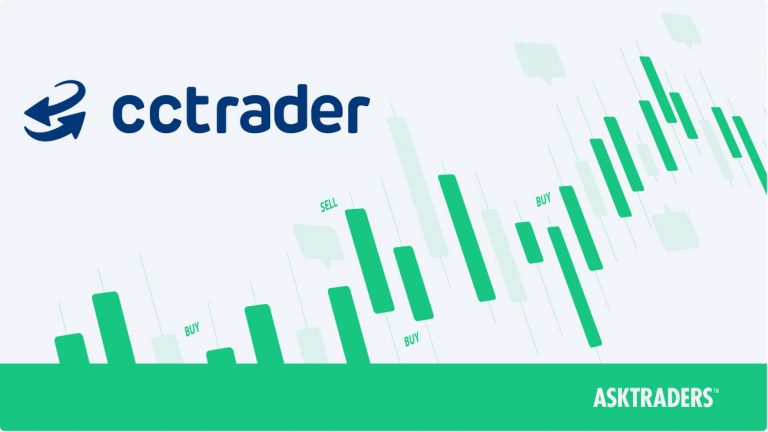 Dating back to 1972 and headquartered in Birkirkara, Calamatta Cuschieri Investment Services Ltd. is one of the largest financial service companies in Malta. It helped pioneer the online trading industry with its award-winning online platform CCTrader and its associated website of the same name.
The company offers an extensive choice of financial instruments to investors and traders, including thousands of equities, funds, exchange-traded funds (ETFs), bonds and savings plans. Although the company used to offer cryptocurrencies, it has now ceased offering a trading service in that asset class.
Note that this is not a Forex, cryptocurrency, or CFD review as they do not currently provide trading services in these asset classes.
To see how CCtrader compares to other platforms, then read on…
CCTrader Review Navigation
#

Stocks
| | | | |
| --- | --- | --- | --- |
| Min Deposit | App Support | Max Leverage | Trading Fees |
| £1 | Good | 1:1 | Low |
The equities available for trading at Calamatta Cuschieri through the platform are listed on more than 40 international stock exchanges. These exchanges are based in countries and regions that include the U.S.A., Canada, Europe and Asia.
As well as trading individual stocks via CCTrader, you can also invest in funds, exchange-traded-funds (ETFs), bonds and savings plans via the platform. They have a variety of order types you can enter, including limit, market and stop-loss orders for which you can define validity periods. You can also perform a full cost analysis before execution based on live market prices using their platform.
Furthermore, if you are interested in learning more about trading and investing, then they offer considerable educational assistance. These include articles, videos, seminars and a glossary of financial terms.
What did our traders think after reviewing the key criteria?
Fees
Clients of Calamatta Cuschieri who wish to use this platform should expect to pay the market dealing spread whenever entering or exiting a transaction. There are also some additional commissions or flat fees charged for making trades via CCTrader that are detailed here and summarised as follows:
Stocks: Stock trading involves competitive rates. Fees begin at just $8.99 per equity transaction for U.S. trades, €9.99 for European positions and £7.50 for U.K. trades.
ETFs: fees for ETF trades are flat fees, but they vary in both the currency charged and the amount. Any applicable exchange fees are also added. For example, standard stock traders pay a $12.50 charge for U.S. stocks, while professional traders pay $9.99. If you trade more than 15 trades in any given month, then your rate will be reduced to $9.99.
Funds: Fees for these transactions start at a flat fee of €30 for purchases and sales, plus a percentage rate of 0.45% for purchases only.
Bonds and Bills: Trading international bonds incur a €9.99 minimum flat fee with a 0.1% rate, and there is no charge for bond custody. You can also trade treasury bills for a flat fee of €30 and a percentage rate of 0.05%.
Savings Plans: These investment accounts can be opened with just €40 per month, and the investment fee is 1.5% of the deposited amount. There is no charge to set up, close or maintain your plan. If you redeem the savings plan at any point within 2 years, you pay 2%, but after 2 years, redemption is free of charge.
When it comes to withdrawals, SEPA bank transfers are free of charge at the company, unless the amount is less than €5, in which case you pay a fee of €0.20. There is also a €5 charge for urgent manual bank transfers. Your bank may also charge a fee for such transactions.
Transferring assets to Calamatta Cuschieri so you can use the broker is free of charge, although outwards transfers cost €175 per security. An internal security transfer to another account costs €10 per security. There are additional fees for processing international bond interest payments and making fund distributions. Equity dividends processing is done free of charge.
Be sure to check the website or ask their customer service staff if you have any specific questions about fees, as they are subject to change.
Account Types
The platform and its services are designed for experienced and knowledgeable traders and investors who are comfortable making their own investment decisions. Calamatta Cuschieri also has a special platform for corporations or trusts who wish to use their platform, as well as for brokers that want to expand their online presence.
Personal accounts are known as Trade Essential accounts at the company. All new sign-ups receive this type by default. Although the Trade Essential platform is fully functional, the order size is limited to €30,000, and you can only have an investment portfolio amount up to €100,000. Contact support if you wish to raise these limits.
You can also open a free demo, which is funded with virtual money. This can be useful to practice trading using the CCTrader platform. The company does not mention offering an Islamic account type on the website.
Platforms
Calamatta Cuschieri offers its own sophisticated web-based platform known as CCTrader for trading a wide variety of instruments and asset classes. The platform is straightforward to use and easily supports order execution in the investment assets offered. You can also view real-time data for each of the trade-able instruments.
Another useful feature is the platform's charting capabilities. These are highly sophisticated and include many popular technical indicators.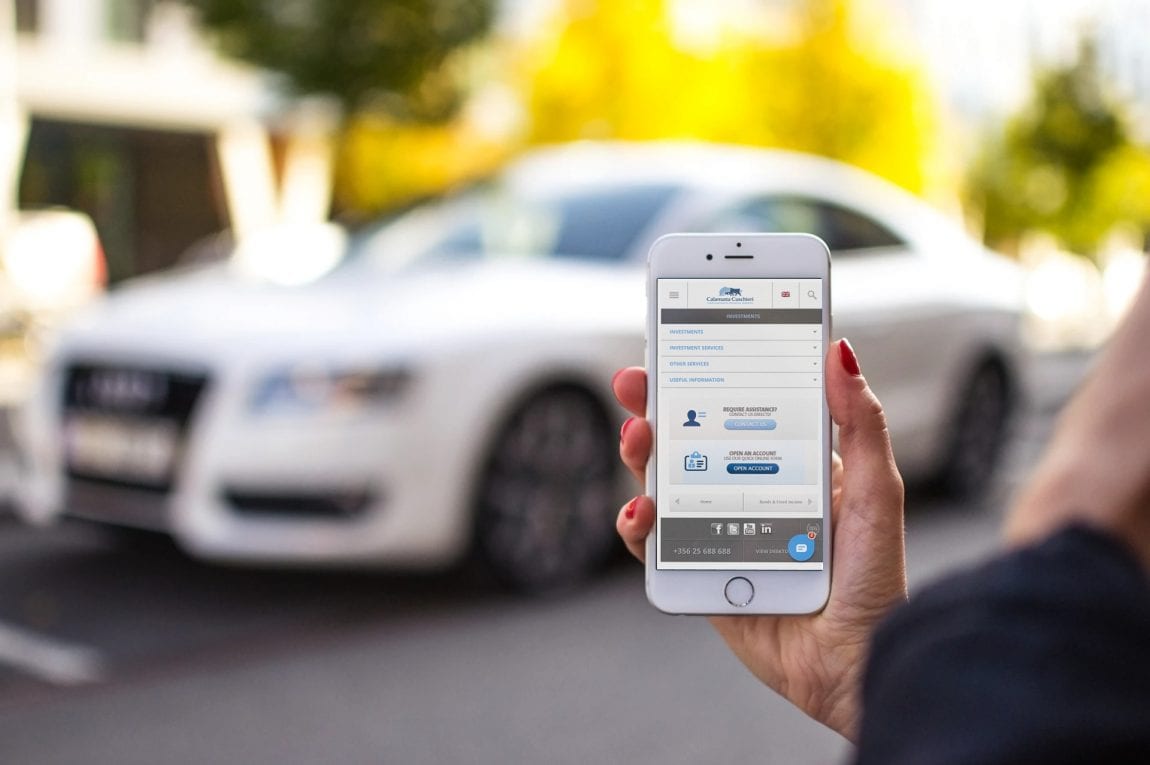 You can also use it to set up customised watch lists of assets, keep track of relevant market news and review trading blogs. The platform also lets you get an overview of all of your savings and investment assets on one screen, along with real-time prices for each component of your investment portfolio.
In addition to the web-based platform, they also have a mobile app for iOS and Android devices. The Android app's dashboard screen featuring its financial markets news feed is shown in the screenshot below.
Usability
CCTrader's official website is focused on the investment asset trading platform and what you can do with it. It has a professional design in shades of navy blue on a white background with eye-catching imagery and well-written text. The site's easy-to-read format has links to the information you might have questions about.
The menu tabs at the top of the site include About, Features, Products, Pricing, Education and Contact. You will also find buttons in the upper right to Open Account, Login, Old Platform and the customer support phone number.
The bottom of each page on the site has more useful links, as well as a Live Chat button you can use to speak to customer support. You can also review the site's helpful FAQ if you are looking for more detailed information.
Calamatta Cuschieri's website has a similar tasteful design in blue and grey with a white background behind the blue and black text. Its menu tabs include Investments, Online Trading, Funds, Savings Plan and Insurance.
Customer Support
The company lets you obtain support in person if you happen to live in Malta, or you can contact them via telephone, Live Chat and a website contact form if you are not in the country.
Their support staff is available on a 24/5 basis during the trading week to answer questions, and they provided excellent support when contacted via Live Chat for this review.
Over the weekend, you can leave a message for customer support to get back to you when they return to the office via the form shown on the site's Contact page.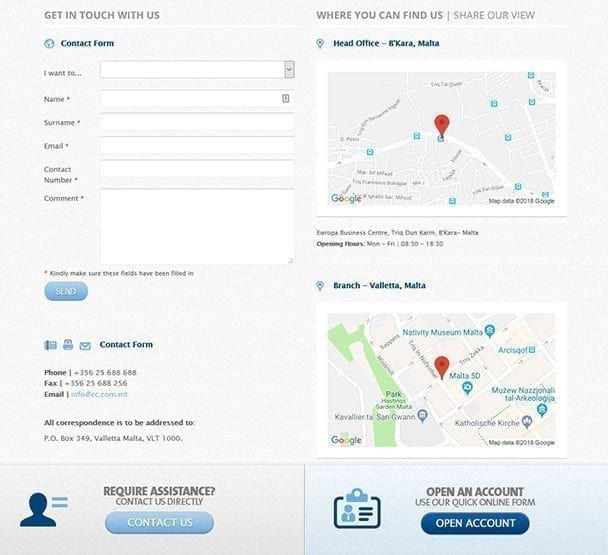 Payment Methods
The company lets clients who want to trade through CCTrader make deposits and withdrawals using two primary payment channels. These are:
Cheque Deposit: You can deposit a bank draft or a cheque made out to Calamatta Cuschieri Investment Services Ltd. You will also need to supply a cover letter mentioning your Account Code. Send that to their Finance Department at P.O. Box 349, Valletta, Malta. Once received, your account will be credited the same day.
Direct bank transfers: For the fastest transmission of funds to the company, you can send a bank transfer to one of the three accounts specified on its website. Make sure to quote your Account Code in the bank reference space. Processing should be instantaneous or on the same business day, and there is no charge for transfers to make deposits.
Of course, some traders who prefer to use credit/debit cards or e-wallets to deposit may be disappointed to discover that those standard deposit methods are not offered.
Best Offers
Calamatta Cuschieri's best offer is probably its CCTrader platform and its wide range of investment assets you can trade through it. Additionally, CCTrader's website offers expert investment and market analysis, as well as a financial news feed.
If you are new to investing, then you may wish to peruse the selection of video tutorials and educational articles available under the site's Education menu tab.
Regulation and Deposit Protection
The company is based in Malta and is regulated under a Category 3 license by the Malta Financial Service Authority (MFSA). Since Malta is a member country of the EU, they operate under the Markets in Financial Instruments Directive II. This means it must keep its own funds segregated from its clients' money.
Furthermore, funds deposited with any MFSA regulated financial institution are protected by Malta's Depositor Compensation Scheme that was established in 2015 under Regulation 4 of the Depositor Compensation Scheme Regulations. This provides protection of €100,000 per depositor per financial institution.
Concerning data security, Calamatta Cuschieri uses SSL encryption on CCTrader's web-based interface, and it has an internal policy requiring reliable protection of user data. It also generally stores client deposits and assets in cold storage blocks as an extra layer of protection.
Awards
CCTrader has been around a long time in the financial services business, but it has not won as many industry awards as some of the newer companies. It does, however, have some impressive accolades that it has gained in recent years that include the following:
Best F.X. Trading Platform – The London Summit Awards, 2018.
Best Business Solutions – The MCA eBusiness Awards, 2015.
They were a finalist for the Best eBusiness idea of the Year award at Floriana.
Best Ecommerce Website – CCWebtrader- The MCA eBusiness Awards, 2012.
Furthermore, CCTrader reviews at Trustpilot were mostly positive, although a few less-than-favourable comments were left by clients. Still, that often happens. The company took the time to respond to each comment in a professional manner, which indicates a strong commitment to customer satisfaction.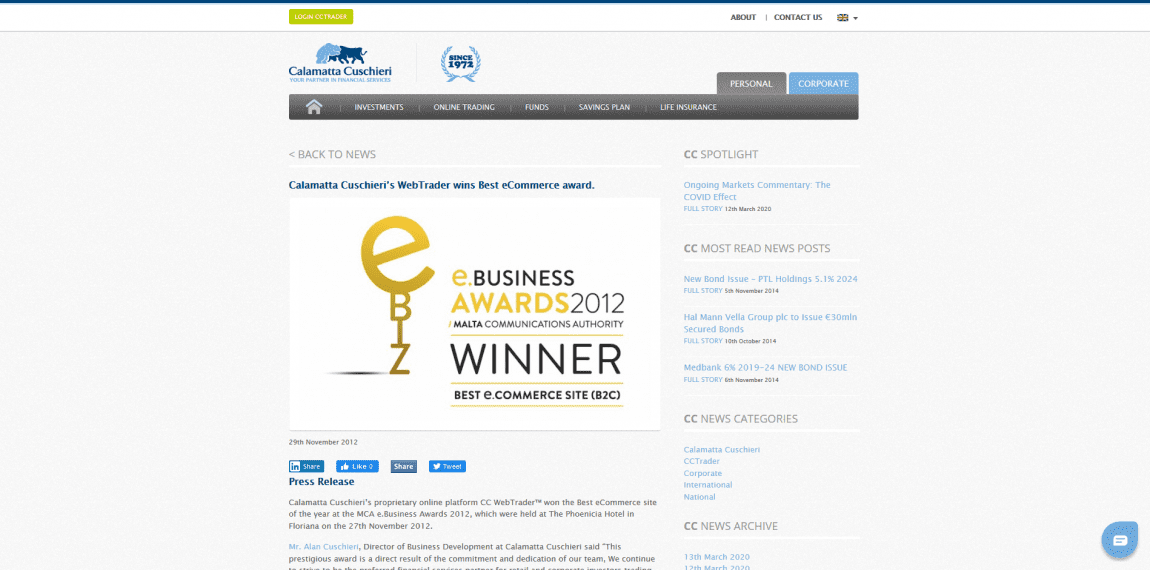 While traders based in Malta and the E.U. may be covered by the regulations that the company has to adhere to, traders in the U.K. and U.S. may want to look for a company regulated in their own regions.
However, we still believe Calamatta Cuschieri is an excellent and reliable broker.
PEOPLE WHO READ THIS ALSO VIEWED: