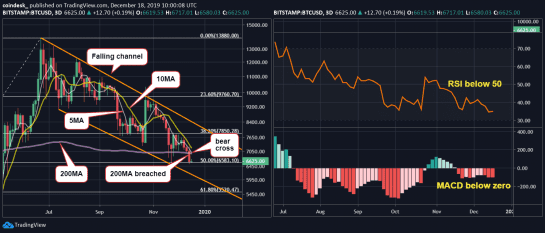 The IQ Option Robot
IQ Option's innovative robot service once included a range of features such as a set of pre-determined robots for you to choose from in order to make your trading as convenient and simple as possible. In addition, it included the capacity to craft custom-made, constructor-function powered robotic trading programs which matched your trading parameters and executed the trades on your behalf. What's more, the robot system didn't cost any extra to use, and it was possible to benefit from the wisdom of the community by using robots made by other traders.
And although the robot is not available at the moment, it's clear that the IQ Option systems which do remain active have been influenced by the IQ Option robot's legacy. The platform's web trader, for example, has a large number of features designed to encourage automation into its systems, like the auto-close feature which gives you the peace of mind of knowing that your trades will close when a certain point is reached, regardless of whether or not you're around to do it yourself.
And with a range of plugins available like a trade copier for maximum strategy replication, replicating some of the automation functions of the IQ Option robot is simple.
Trading CFDs with IQ Option
One of the main ways many traders make the most of the IQ Options system is through the CFD (contracts for difference) trading function which the platform offers. CFDs are essentially instruments which mimic the behaviours of shares. While the trader does not ever possess ownership of the share traded through a CFD, they do gain all the other benefits of share trading. They can earn from market movements which affect their CFD, for example, and they can make their trading decisions based on the same banks of historic data that traders who also own the asset would use.
CFDs mimic shares
No underlying ownership is transferred
Leverage possible on IQ Option
Stop loss tools available
The IQ Option CFD trading platform is ideal for those who want to place trades instantly rather than wait for real shares to be processed and confirmed and it is useful for those who have a high-risk tolerance. That's because the CFDs on the platform benefit from a margin trading function, which means that profits (as well as losses) can be leveraged to provide potentially higher returns.
And similar automation features to those which existed on the old IQ Option robot function are also available here, too. Traders can, for example, easily set "stop losses" (which close a trade automatically once a certain level of loss has been reached even if you're not at your computer or device).
Forex Choices on IQ Option's Platform
In addition to the range of CFDs offered by IQ Option, traders can also choose to trade foreign exchange (forex) pairs as well. One of IQ Option's distinct advantages is that it offers a large range of different forex pairs to choose from when it comes to trading, including Euro/US dollar and US dollar/Japanese yen as well as more unusual pairings like the US dollar/Swiss franc and the US dollar/Swiss krona.
Various forex pairs available
Standard pairs such as Euro/USD on offer
More unusual currencies like Swiss franc also available
Market information to help traders make decisions
For those traders who want to have a choice of forex pairs to pick from the IQ Option platform is certainly a good option. And while the virtual assistance of the IQ Option robot download may no longer be accessible, the platform still boasts plenty of ways to give traders a hand when it comes to planning their forex trades.
By compiling and curating a list of economic events and predicted market movements such as consumer confidence level announcements and gross domestic product level reveals the IQ Option team can help you make as informed a decision as possible about your trades before you confirm them.
Regulation
When it comes to investing your cash in a trading platform, it is important to first make sure that the platform will treat your investment with care and keep it safe. Users of IQ Option can definitely enjoy that certainty. IQ Option is licensed by CySEC (or Cyprus Securities and Exchange Commission).
IQ Option is regulated in Cyprus
Trader funds held in segregated account
Member of Investor Compensation Fund
IQ Option also takes a range of additional steps to ensure that your funds are completely protected. As is common across the industry, IQ Option places all of your deposited funds in a separate bank account than the account containing its own revenues and operating budgets. In addition to this, IQ Option is a member of the Investor Compensation Fund, which means that deposits will in some cases be covered and reimbursed in the unlikely event that IQ Option is unable to fulfil its obligations to you.
Our verdict
Although the old IQ Option robot is unavailable, there are many advantages for IQ Option users. These include a range of order execution tools like stop losses, a vast array of forex pairs both standard and exotic and more. In particular, IQ Option makes the deposit and withdrawal process simple by instituting small minimum amounts and ensuring that no charges are levied on either procedure. And on top of all of that, IQ Option can also provide top-end day trading customer service through their online system as well.
As one Facebook user reviewing IQ Option put it: "Great app to use during the day. They have great online support." While there may be some small downsides to using the platform, such as the complex sign-up structure and the new-found absence of the popular robot for IQ Option, there are still plenty of reasons to sign up to this quality platform. Ultimately, IQ Option is a great choice for those who want to experience the world of CFD, forex and cryptocurrency trading for themselves on a safe and efficient platform.
CFDs are complex instruments and entail a high risk of losing money rapidly due to leverage. 79% of retail investor accounts lose money when trading CFDs with this provider. You should consider whether you understand how CFDs work and whether you can afford to take the high risk of losing your money
People Who Read This Also Viewed: