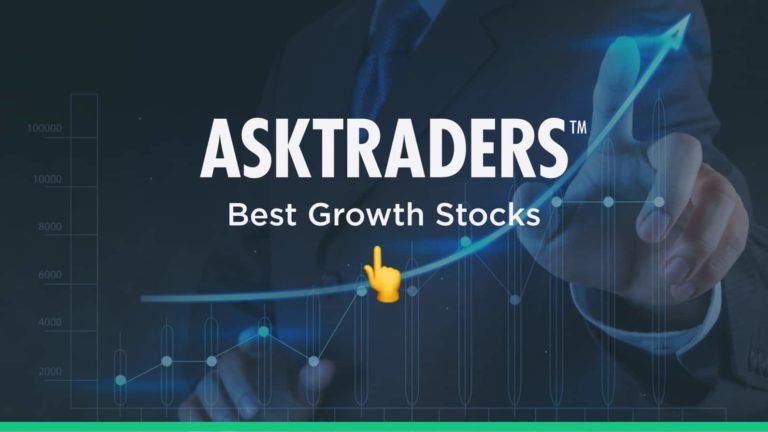 This combination of events makes now the time to consider buying into the below list of the best growth stocks for 2022. It's a rare opportunity, so if news reports have caused you to consider investing for the first time, we have also provided a step by step guide on how to get started.
Best Growth Stocks to Buy Right Now
The definition of a growth stock has fuzzy edges, but the standard description is any share in a company that is anticipated to grow at a rate significantly above the market average. Investors in the sector aim to generate returns through capital appreciation.
Growth stock investing is very much about looking into the prospects of a firm and spotting potential catalysts for an upward price move.
Source 123RTF
London listed banker Lloyds Group has already seen its share price sky-rocket by more than 114% from the low of October 2020, but that surge could be just a sign of things to come.
Lloyds Bank Group Share Price Chart – 2018 – 2022
Source: IG
A glance of the LLOY stock price performance over a longer period shows the stock which is currently trading at 51p has in the past traded as high at 529p. Those record prices were printed some years ago, but the underlying economic conditions which brought them about could be returning.
Lloyds Bank Group Share Price Chart – 1997 – 2022
Source: IG
Banks have struggled in the low interest rate environment of the last 11 years. Since 2009 US base interest rates have been set below 1% for more than 50% of the time. That's a tough environment for banks to operate in as their returns are dependent on the spread between savings and loans rates and those spreads get squeezed when interest rates are low.
The last time US interest rates were above 4% was 2006-2008 when the share price of Lloyds reached as high as 300p. It won't require too many interest rate hikes for the outlook for banks to improve considerably and with inflation fears dominating the financial press that moves could be about to happen. That eventuality would open the door to Lloyd's share price continuing its upward momentum and outperforming the rest of the market, especially as a lot of stocks struggle during periods of higher interest rates.
2.  Sea Ltd (NYSE: SE)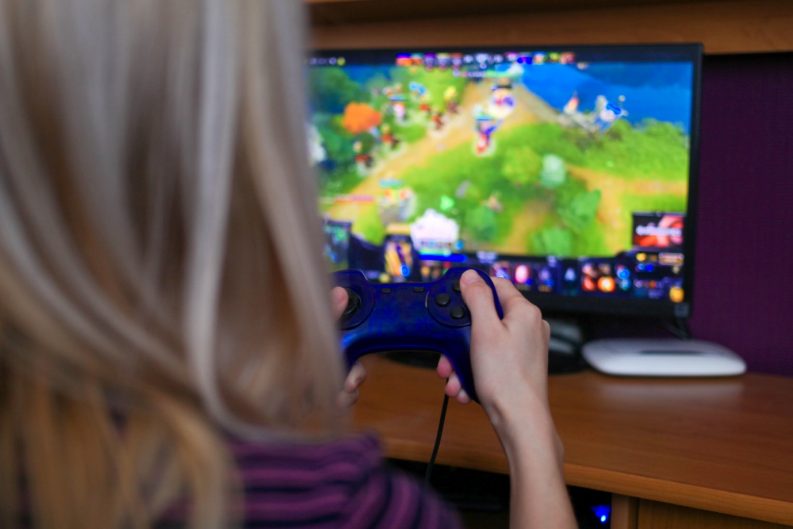 Source 123RTF
Sea Ltd.'s niche approach to the tech-stock, gaming and e-commerce sector hasn't insulated it from the sell-off in the sector but its core approach suggests this could be a dip to buy. The Singapore based firm prioritises its expansion into new markets having a 'local' feel. It tailors its strategies and products to the specific needs of each market by installing local management teams, translating its platforms into local languages, and supporting local payment methods.
This move, away from a 'one-size-fits-all' approach, has resulted in the firm making successful inroads into Southeast Asia, Latin America and India and it now has plans to expand the approach to North America and Europe.
Sea Ltd Share Price Chart – 2018 – 2022
Source: IG
The excitement around SE stock saw it increase in value by 880% between March 2020 and October 2021, but market wide concerns about the tech sector in early 2022 quelled that exuberance. Sea Ltd.'s approach has proven to be successful and with the stock trading 67% below the October highs it's a prime target for anyone predicting a market rebound and looking for a stock offering above average potential.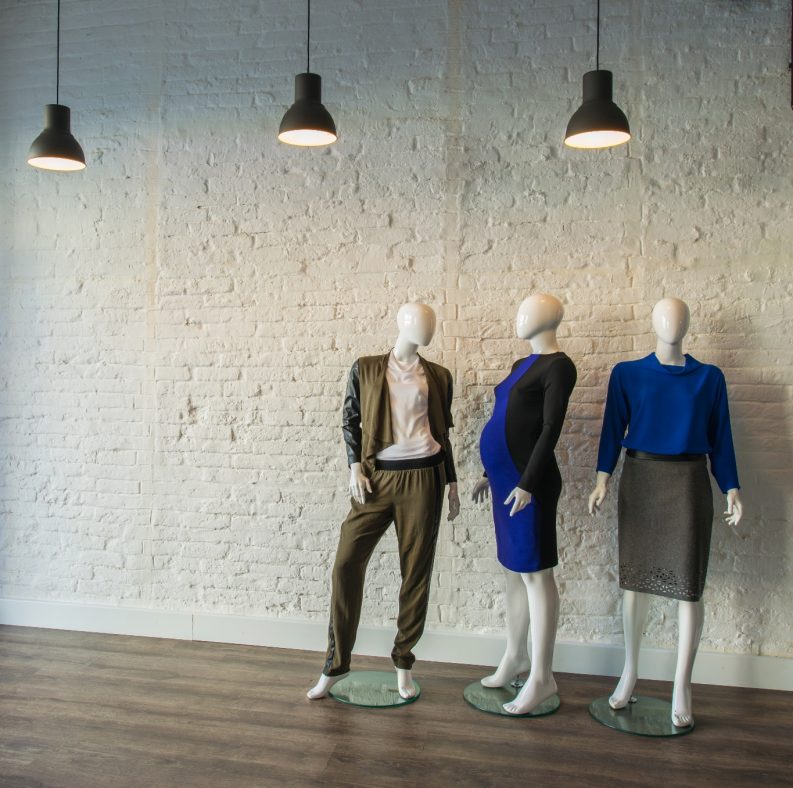 Source 123RTF
Online fashion retailer Revolve is a next-generation fashion retailer for Millennial and Generation Z consumers. The dynamic platform keeps its customers connected through the use of fashion influencers and a product range that extends to 1,000 emergings, established and owned brands.
Revolve Group Share Price Chart – 2020 – 2022
Source: IG
Revolve demonstrates that retail isn't dead, it's just changing, and the firm's strong position in a key demographic market resulted in its share price increasing more than four-fold between September 2020, and November 2021.
The firm continues to invest heavily in new technologies but has been operating for 18 years so has more substance than a tech start-up. Confirmation of Revolve's status as a growth stock can be found in the recent financial reports. The last four quarterly updates have seen the firm beat EPS estimates 100% of the time and revenue estimates 50% of the time.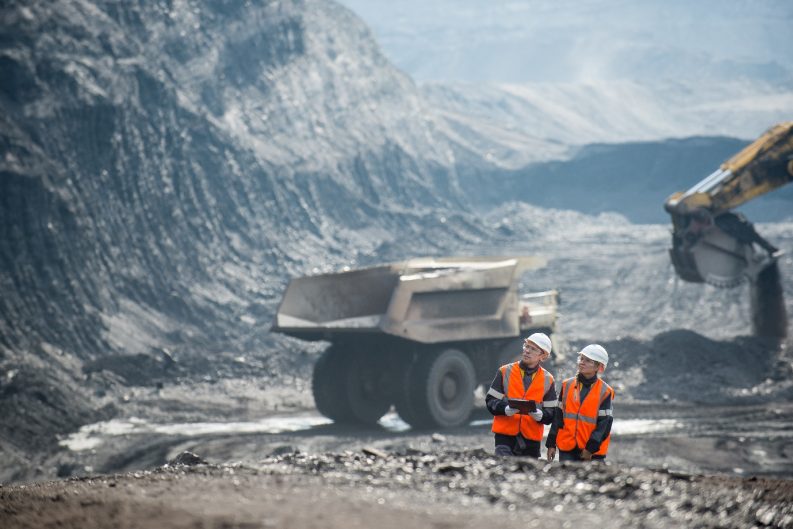 Source 123RTF
Growth stocks don't always have to be small or rely on their efforts to outperform the rest of the market, sometimes an external catalyst, or shift in macro fundamentals can be enough. Glencore PLC is a well run business with a long track record that looks set to benefit from a steep increase in commodity prices.
The firm is one of the largest global diversified natural resource companies in the world and produces or trades in 90 different commodities.
As it typically takes more than 10 years to bring a new copper mine into production, any spike in demand from industrial customers can't be met very easily. This results in short-term commodity prices being driven higher, and the value of the assets of firms such as Glencore sky-rocketing.
Increased inflation, a return to normality after Covid, and the hangover from minimal investment in new mines over the last two years are all combining to suggest we could be entering a commodity super-cycle. If that happens, the commodity sector and firms in it can be expected to outperform the market average.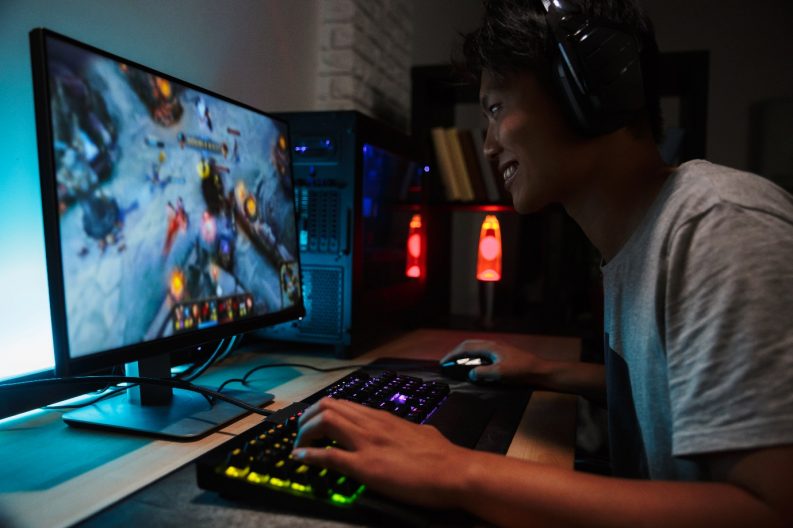 Source 123RTF
The potential for the metaverse is hard to predict but with the biggest tech firms heavily invested in augmented and virtual reality expansion of the market is surely a question of when not if. Whilst other more established areas of the tech world have become dominated by the likes of Google and Facebook the emergent nature of the metaverse has left room for smaller innovative firms to exploit their cutting edge technology.
Unity is a prime example, and whilst primarily a gaming engine its graphics can also be used for animation, architecture, design, and e-commerce. Its software allows developers to make games that work seamlessly across consoles, computers, mobile phones, and virtual reality.
Unity Software Inc Share Price Chart – 2020 – 2022
Source: IG
As with Sea Ltd., Unity suffered during the sector wide sell off which marked the start of 2022. That presents an opportunity to buy a growth stock with prospects so good that it's rumoured that Mark Zuckerberg's Facebook/Meta has already tried to buy it out.
How to Find and Research Growth Stocks
Growth stocks have over the years generated life-changing returns for some investors so unsurprisingly there is a lot of interest in the sector. Identifying the next big thing does require some work to be done upfront but analysing the market can pay off. It's also easy to find free research and analysis on firms and if you have intimate knowledge of a product or firm then that shouldn't be underrated.
The features that growth stock investors look for in a firm include:
Scalability
The greater ability of firms to benefit from scalability the greater the chance their share price will outperform the market. Identifying new markets is only part of the process for a growth stock firm. Ideally, each unit of additional revenue should be associated with a marginally smaller increase in costs.
Gaming firms such as Sea Ltd. which develop a great new product and attract more customers have a cost base that doesn't increase at the same pace as the revenue the new customers bring in. That is great for the firm's bottom line and the Sea Ltd. share price.
Barriers to entry
Being able to fend off new entrants also helps protect profit margins and maximise returns. Examples of barriers to entry include Apple's intense brand loyalty which has taken years to develop and works effectively against challengers trying to eat into its market share.
Amazon's retail platform benefits from a 'first mover' advantage. It has a nearly unassailable position in the market and the costs of developing a challenger to the site are so large that few would back the idea, especially considering the risk that it might not be viable. That leaves Jeff Bezos' firm able to dominate the market and churn out sales.
Other barriers to entry include technical copyrights and patents such as those held by Covid-vaccine firms.
Catalysts
The financial markets are full of traders holding 'good' positions they believe in, but who are not making any money. Catalysts are needed and can take many forms, including a change of opinion on the sector (solar) or external factors making a product more attractive (Zoom). Identifying and reacting to catalysts is an essential part of growth stock investing.
Why Invest in Growth Stocks Now?
Growth stocks prioritise reinvesting profits and developing new business lines rather than returning cash to investors in the form of dividends. To put it another way, the management team hasn't run out of ideas yet.
Long term economic prospects
If you're bullish about long terms economic prospects, such as continued economic development in Africa and the gentrification of China's middle-classes, then growth stocks are a way to tap into those stories.
The ease of buy-and-hold
It is also possible to use growth stocks as a relative hands off way to gain exposure to the financial markets. Once the required research has been carried out, and the right broker is chosen, the next step can be to be patient. Keeping up with events using news alerts systems offered by brokers is an option, but a small scale investment in a diversified portfolio of growth stocks shouldn't get in the way of your day job.
A good time to rotate exposure to different sectors
The high-beta element of growth stocks which explains how they fall in price by a greater extent than the general market offers a chance to rotate into them during times of market weakness. If your portfolio has been overweight defensive stocks during January and February 2022 then it probably held up relatively well in the sell off. Rotating into growth stocks at the bottom of the market would lock in that relative outperformance, and if markets rebound, then growth stocks would be expected to outperform defensives on the way back up. Win-win.
What to Know Before Investing in Growth Stocks?
It's possible to make substantial profits from growth stocks but there are some particular characteristics of the sector to look out for.
The Workload is Front-loaded
It pays to invest time in the early part of the process. This involves carrying out due diligence on the target firms and the broker you propose to use.
The GameStop trade which inspired the meme stock craze came down to one man's intensive research of one firm.  It's not necessary to invest quite as much time as Keith Gill did in researching GameStop but this article explains the many processes he went through to find the right stock to buy and post a 1,550% gain.
No Dividends?
Growth stock firms might not pay dividends, so investors must factor in that they'll potentially be sacrificing near-term income streams in the hope of making long-term capital gains.
Buy Growth Stocks Outright
One important point to keep in mind is that your selected broker might offer both CFD trading and a share dealing service which means care must be taken to book trades in the right type of instrument. CFDs have many advantages over stocks, including the option to use leverage or sell short. They also avoid stamp duty (SDRT), but one downside is they incur daily financing costs. These can rack up if you hold a position for any length of time and most investors looking to hold a position for more than a few weeks opt to buy them outright in share format rather than as a CFD.
In it For the Long-haul
Holding periods are typically medium to long-term in nature as the strategy coming good relies on new growth markets being exploited as planned. Growth stocks may also be loss-making in the short-term and reliant on borrowing from banks willing to back 'the next big thing'.
Paradigm Shift
Things change, particularly if a stock is expected to come good over years rather than weeks. What looks like a great stock now, might not be one in five years as exemplified by Blockbuster, Polaroid, Borders and Compaq which were all once stock market sweethearts, and all eventually filed for bankruptcy. This risk can't be avoided, but it can be mitigated by investing in a basket of names in the hope that returns from the winners are greater than the losses from the losers.
How to Start Trading Long-term Stocks Online
Compared to the work required for picking the best growth stock to invest in, the process of setting up an online brokerage account is a breeze. Registering is done online and can be done from your phone or a handheld device.
1. Research Growth Stocks
Spotting growth stock opportunities involves digging down into the details of a firm's prospects. Publicly available financial reports can be used as part of fundamental analysis and checking the ratings provided by analysts at big banks is one way to check you're on the right track. Ground level feedback on a firm's products and prospects is not to be dismissed. Checking online reviews or running an internet search on "Why not to buy XYZ" could help you feel confident your analysis stacks up.
2. Choose a Broker
Trading the markets is inherently risky but choosing a well-regulated broker is one way to ensure your funds will be safe. Registering with a firm that is regulated by at least one of the below authorities is a great first step.
Tier-1 Regulators:
The Financial Conduct Authority (FCA)
The Australian Securities and Investments Commission (ASIC)
The US Securities and Exchange Commission (SEC)
Cyprus Securities and Exchange Commission (CySEC)
3. Open and Fund an Account
Regulated brokers are obliged to run through Know Your Client (KYC) protocols which involve them creating a profile for you, but this ultimately adds up to more client protection. Cash deposits paid into accounts can appear instantly. The fastest payment systems are typically debit or credit cards, but bank transfer and ePayment systems are also an option. Checking the T&Cs to ensure you're not paying unnecessary fees can help you keep your cash pile intact and ready to be put into the markets.
4. Set Order Types
Trading platforms offer users a range of risk management tools designed to help them manage risk. Limit orders and stop loss and take profit instructions are orders built into the system to instruct your broker to trade out of a position if the price reaches a certain level. They can help traders take a more hands-off approach to trade, but some investors shy away from using them and manage risk in other ways.
A diversified portfolio built up to include a range of small positions in different stocks can help smooth out returns. Managing risk using that technique and not using stop losses removes the risk of you getting kicked out of a position during a flash crash. Avoiding using take profits orders also means you don't put a cap on potential gains.
5. Select and Buy Growth Stocks
The act of executing a trade involves simply entering in the quantity of the stock you want to buy, and clicking a button or tapping a screen to confirm.
If you are completely new to trading or just curious about how it works one good idea is to open a free Demo account with one of the platforms in the below list of trusted brokers. Trading in Demo accounts allows you to check out a brokers' credentials, practise putting on and managing trades, and develop a better understanding of how your strategy might pan out. They're free to use and can usually be set up by providing little more than an email address.
Best Broker for Trading Growth Stocks
Whether you're just starting trading or have been investing in the markets for some time these brokers are an ideal way to gain exposure to the growth stock sector. They have been developed over many years and the platforms offer a combination of user-friendly functionality and powerful behind-the-scenes software tools. In addition, the list only includes trusted brokers which are fully regulated so offer a safe route into the markets.
Fierce competition between brokers has driven costs down and improved service levels. Some brokers specialise in offering high-grade research, others have 24/7 customer support. Trying some out in Demo account form can help you find the best fit and get your trading off to the best possible start.
Summary
Past performance is not a guide to future returns but the eye-watering returns from some names in the growth stock sector mean it remains a popular market for investors. If things turn out as planned, you'll have found a low-maintenance way of making market beating returns. As with all trading, timing is everything, and the higher than average price volatility seen in the markets so far in 2022 makes now the time to consider getting involved.