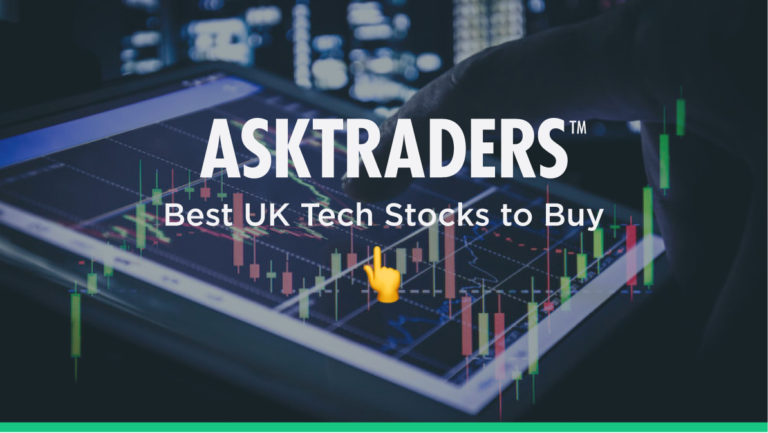 UK tech stocks don't receive the same amount of attention as their American cousins, but there are a few up and comers that investors should be aware of, including some exciting IPOs in London this year.
There are several great UK tech companies listed, although knowing where to find them can be difficult for some. This article will take you through some of the best UK tech stocks and how you can go about buying shares in them.
Best UK Tech Stocks to Buy
Best Value for Money UK Tech Stock
1. Sage Group (LON: SGE)
Sage Group, or just Sage, is a British multinational software company based in Newcastle. The business is an accountancy software as a service company focused on small to medium-sized and self-employed customers. They also sell subscription-based software to bring in recurring revenue.
Sage is certainly a stock to look at, offering a high-quality product and service with a stable base and strong balance sheet.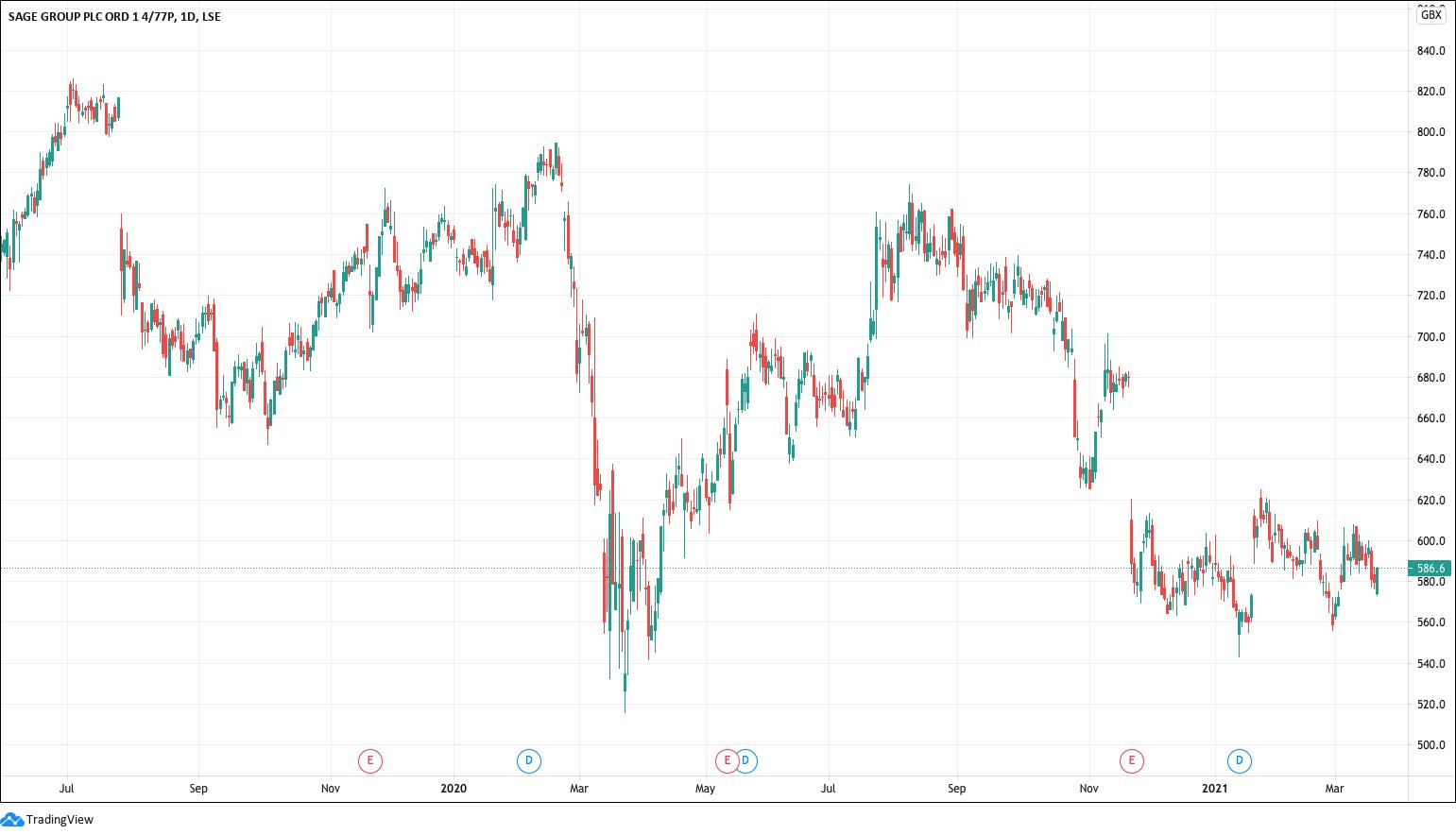 Its share price has fallen over 18% in the last six months and is still trading way below its pre-pandemic level of 773p, mainly because it is still transitioning into a subscription-based business. But it still offers excellent value for money and has the bonus of being a high-yield, dividend-paying stock.
Top Fast-Growing UK Tech Stock
2. Ideagen (LON: IDEA)
AIM-listed software solutions firm Ideagen is another UK tech stock to look out for. Founded in 1993, the company supplies Governance, risk, and compliance (GRC) solutions to over 5,000 customers in industries such as aviation, banking, healthcare and manufacturing.
Similarly to Sage, they are a software as a service company, although they previously focused on selling continuous licenses to customers.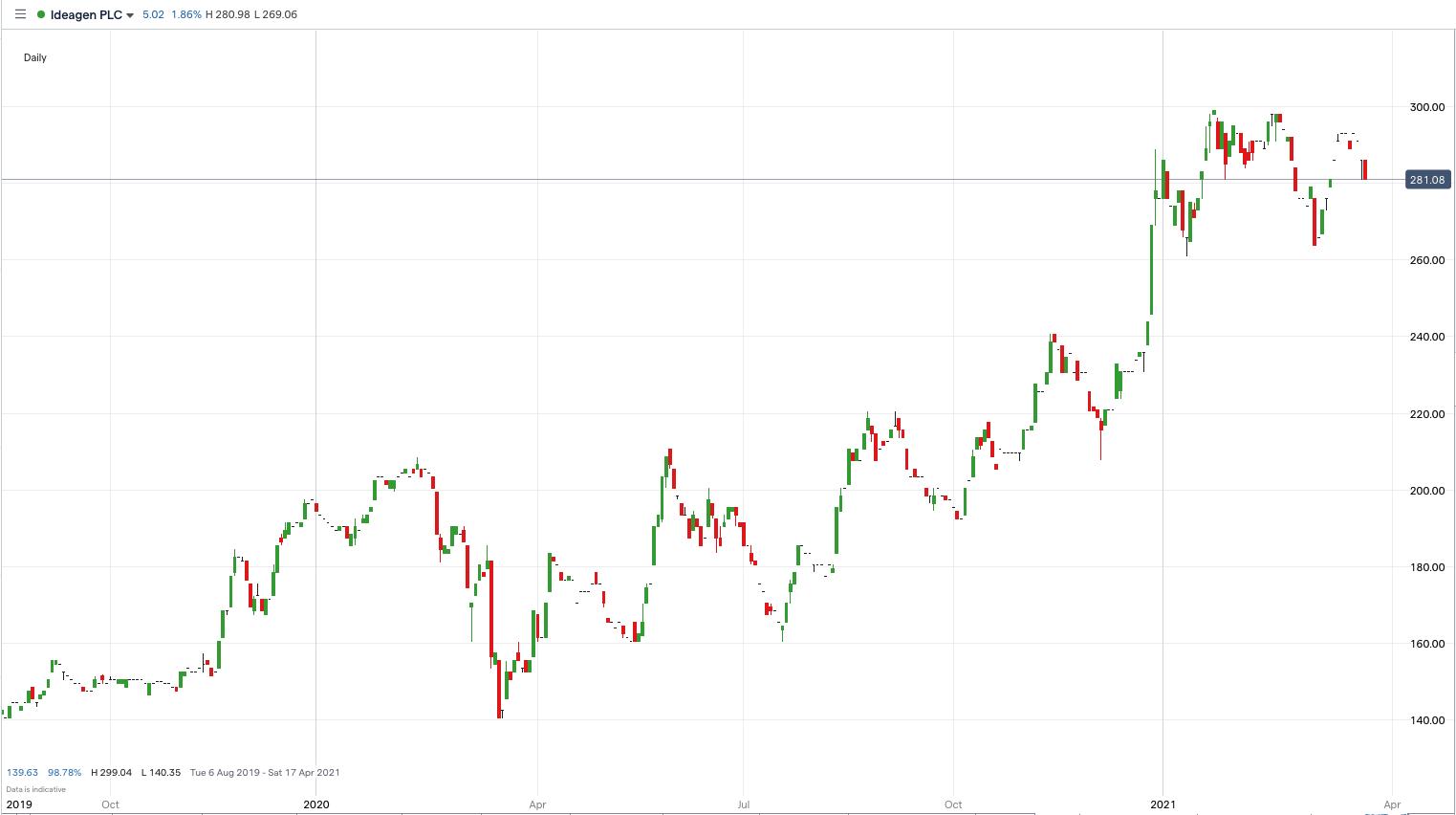 The company has seen rapid growth, acquiring 19 companies to date, including three in 2020. They most recently acquired Qualtrox in March. These acquisitions have provided some issues by way of increased debt, and its shares have seen a dip since its January all-time high.
But, if a fast-growing UK tech stock is something you want to add to your portfolio, then look no further than Ideagen.
UK Tech Stock with the Strongest Momentum
3. Kainos
Look no further than Kainos if you're looking for a UK tech stock with solid momentum. The Belfast-based firm, which provides IT consulting and software services to businesses, governments, and healthcare providers, has seen its stock rise 135.93% in the last year and is now trading just below all-time highs.
The company has over 250 commercial clients, including household names like Netflix, HP, Booking.com, and Diageo. Customers in the public sector, on the other hand, include the UK Home Office, Ministry of Justice, and NHS.
The coronavirus pandemic has had little impact on the group and its share price, with revenue for the six months ending September 30, 2020, increasing by 23%.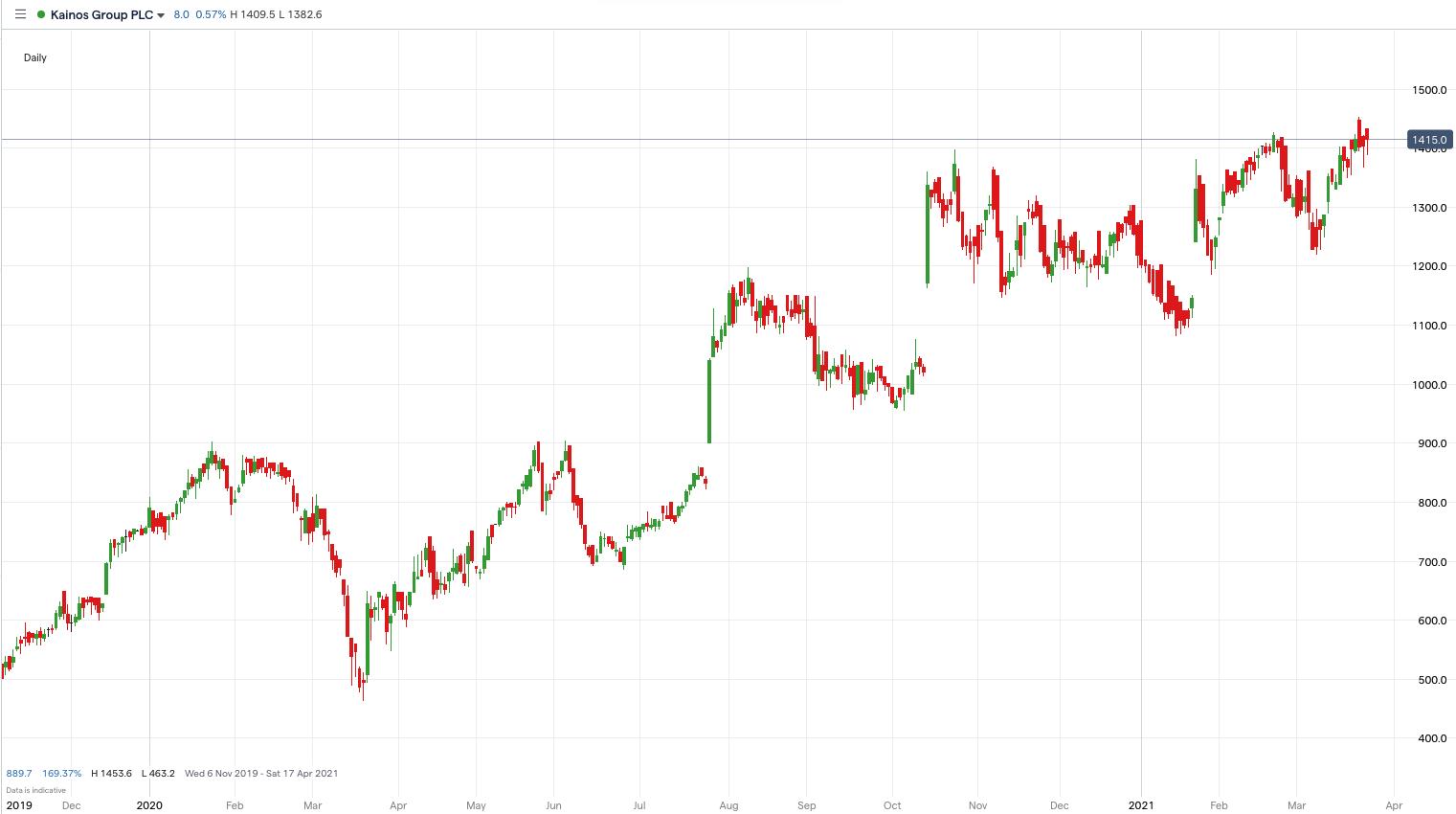 On the 22nd of January, Kainos issued a trading update, stating that its continued momentum has driven a strong performance. It expects results for the year ending 31 March 2021 to be ahead of current market consensus expectations.
Best FTSE 100 UK Technology Stock
4. Avast (LON: AVST)
Another stock I like is FTSE 100 cybersecurity firm Avast. The company has over 435 million monthly active users globally and prevents over 1.5 billion cyber attacks every month.
Demand for Avast products has increased as working from home has become the norm during the pandemic. With numerous companies announcing that employees will work from home permanently or on a more flexible basis, I don't expect monthly active user numbers to fall dramatically, as countries relax restrictions.
Avast's full-year 2020 organic revenue growth was 7.9%, with its adjusted fully diluted EPS up 9.8% to $0.35. The company said it expects to deliver FY 2021 organic revenue growth in the range of 6% to 8%.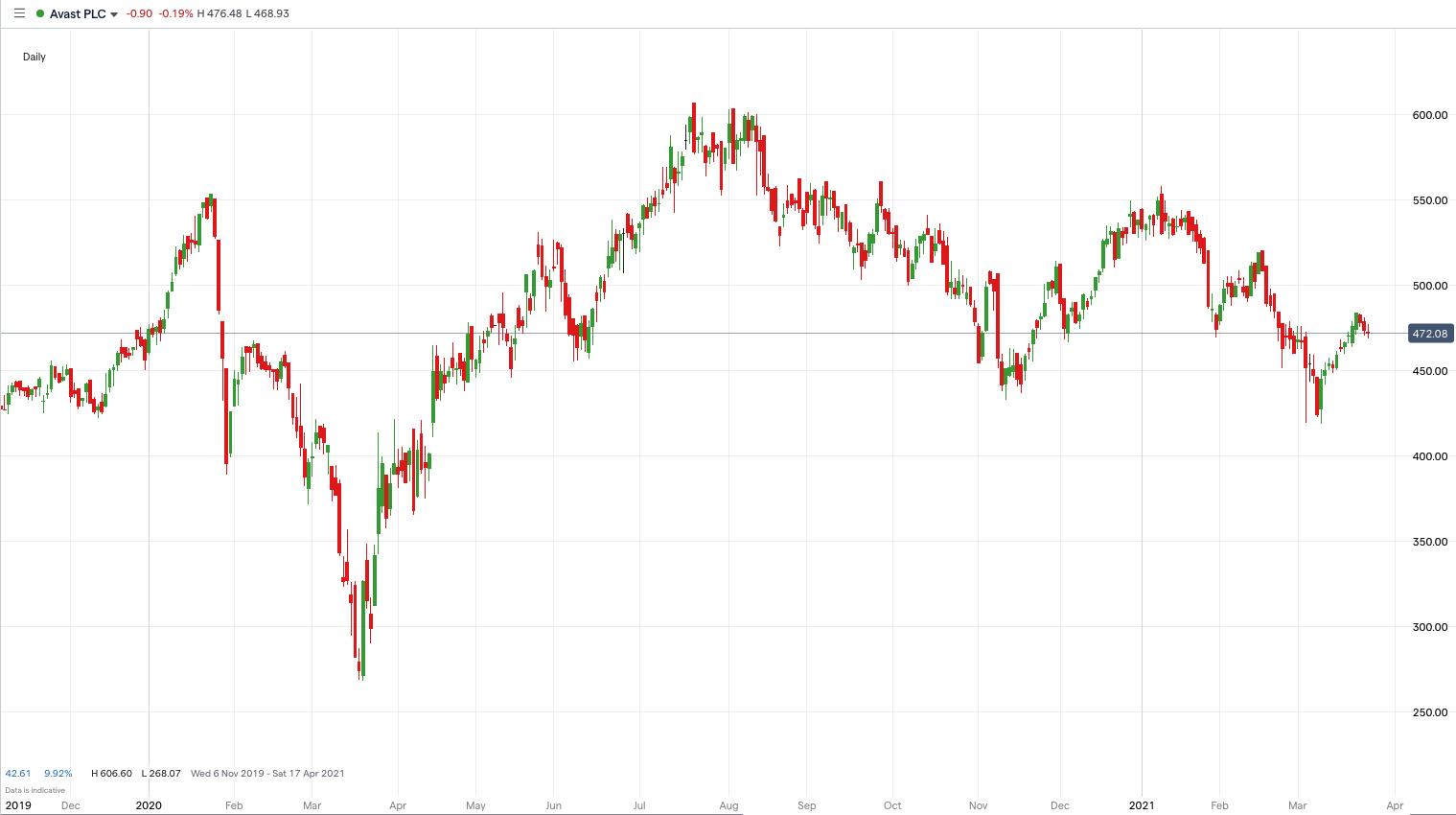 Overall, considering where the stock is currently trading compared to its pre-pandemic price (hovering around the same level), it looks like an attractive investment opportunity.
Best FTSE 250 UK Technology Stock
5. Softcat (LON: SCT)
FTSE 250 firm Softcat is a Marlow-based IT infrastructure provider founded in 1993. It's a company that, in my view, has a lot of potential.
The company provides bespoke end-to-end technology solutions, which will be in high demand as more and more businesses undergo a digital transformation in light of the current circumstances.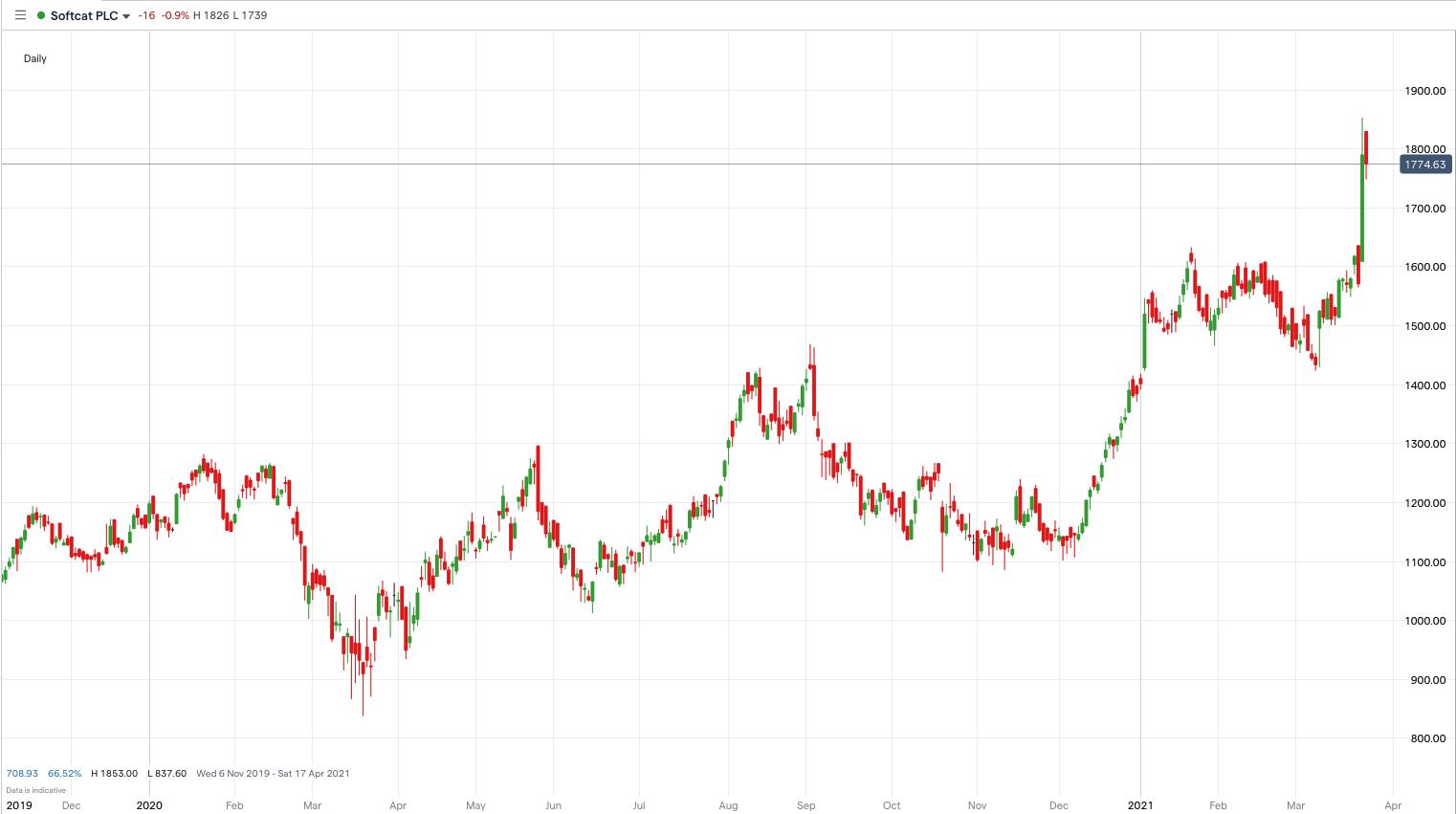 2020 was a good year for the company, with its revenue growing 8.6% and earnings per share increasing 10.4%. I believe that growth will continue, and even with its current share price near all-time highs, it still represents a great opportunity.
UK Tech IPOs to Watch
6. Deliveroo
It looks like it will be a much needed blockbuster year for London technology IPO's, and delivery app Deliveroo looks to be the latest company to list on the London Stock Exchange.
Deliveroo operates in 200 cities across Asia and Europe, with over 140,000 restaurants on the app and over 6 million people ordering through the platform each month.
The company had a fantastic year in 2020, thanks to the lockdown restrictions, which drove more customers to its platform. Deliveroo's demand increased, with gross transaction value increasing by 64.3% and underlying gross profit rising by 89.5%.
The company recently secured $180 million in funding from investors, led by the US-based Durable Capital Partners and Fidelity Management & Research, along with minority shareholder Amazon, valuing the company at $7 billion.
It is estimated that Deliveroo's market capitalisation on listing will be between £7.6 billion and £8.8 billion ($10.5 billion-$12.2 billion).
The offer price range is set at between £3.90 and £4.60 per share. If there is one London tech IPO to keep an eye on this year, it is Deliveroo's.
7. Darktrace
Darktrace is an AI company headquartered in Cambridge, UK and San Francisco, US, specialising in cyber defence. The company was founded in 2013 by Poppy Gustafsson, Dave Palmer, Emily Orton, Jack Stockdale and Nicole Eagan, a team of world-class mathematicians and AI experts.
Darktrace looked set to go ahead with a $4bn London initial public offering (IPO). However, in February this year, UBS quit its role in the flotation over Darktrace's links to British entrepreneur Mike Lynch, who is facing fraud charges in the US.
Most recently, the company appointed former BT CEO Sir Peter Bonfield to its board.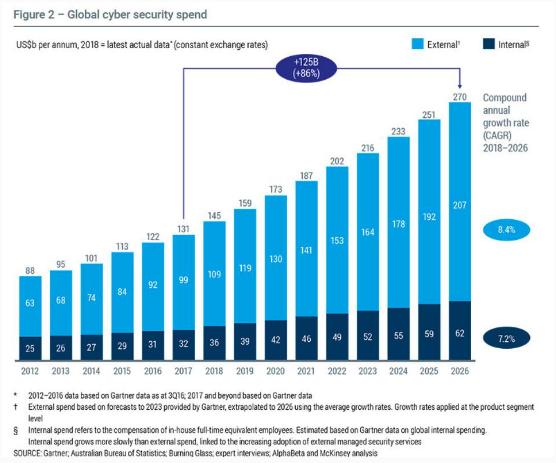 Despite the Darktrace IPO concerns, it still has significant potential, especially when considering the global cybersecurity market's potential growth. It will also serve as another boost to the stock market in London.
8. BrewDog
Craft beer and pub-chain business BrewDog was founded in Scotland in 2007. The company started by producing various alcoholic drinks for retail and online purchases and then expanded into the bar industry in 2009. It now has 78 bars worldwide, along with three hotels.
One of the company's significant strengths is its marketing initiatives, which have included chartering a helicopter to fly across London to drop taxidermy fat cats from the air and offering to support to former FIFA President Sepp Blatter if he hosted the next World Cup in Scotland.
Despite the coronavirus pandemic, the company made a pre-tax profit of £1.1 million in 2020, and in its latest accounts, its gross revenue increased to £214.9 million from £171.6 million.
Even if it isn't the biggest IPO of the three listed, BreDog knows how to make itself heard.
Why Invest in UK Tech Stocks Now
Technological innovation is continuing to grow at a rapid pace. While tech listings in other regions such as the US have increased substantially over the years, the UK has lagged with companies reluctant to list in London due to regulations.
However, after a recent review into UK listings, reforms were recommended, which will encourage more tech stocks to list on the London Stock Exchange.
As we have already seen, the reforms have encouraged Deliveroo's founder to list in London, and it looks like there will be more on the way, which is why now is an excellent time to look at investing in UK tech stocks.
What to Know Before Investing
Of course, like most investments, there are always risks. One I want to point out is what happened during the Dotcom bubble in the late 1990s.
Money was being poured into the funding of tech and internet start-ups by investors before the bubble burst in 2000, and several companies failed and shut down.
At the moment, it feels as though we are in a similar scenario. While that doesn't mean you shouldn't invest at all, it is vital to conduct due diligence into the companies you want to invest in and make sure you are constantly managing the risks.
How to Start Trading Stocks Online
1. Research UK tech Shares
It is vital to complete thorough research when looking to buy a stock, and for the reasons mentioned above, it is essential now. Look at the company's earnings, expected growth, the demand for its product and service and whether they are making money. The best advice I can suggest is to look at why you shouldn't invest in the stock and then decide if the risks outweigh the rewards.
2. Find a Broker
Finding the correct broker is another essential part of the process. While some brokers will seem perfect, their platform may not offer the stock you want to purchase.
To save you time researching, we have provided a list of our favourite stock brokers. You can also read reviews on the best online stockbrokers here.
Best Brokers to Buy UK Tech Stocks:
eToro:
68% of retail CFD accounts lose money
Take a look
3. Open & Fund an Account
Now, here is an easier part of the process. Opening and funding an account is relatively straightforward. The broker will ask you for some personal details and a form of ID such as a copy of your passport or driver's license when you sign up. When it comes to funding the account, you will usually have the choice to deposit funds via your credit/debit card, an e-wallet such as PayPal or via a bank wire.
4. Set Order Types
Once you have opened the account, you will need to put an order in the market. But before you do, you will need to understand the different order types available to you. Learn about market, limit, stop-loss and take-profit orders and how they can help you execute your position. You must understand and utilise a stop-loss.
5. Select & Buy Shares
The final step is the simplest of them all. Once you have done your research and learned everything you need, the next step is to select the right stock, fill out the position's details, and make the trade. Remember, have a plan for all scenarios, so you know what to do if the price moves for or against you.
Summary
Tech stocks can, of course, carry risks, but they are also an essential part of any portfolio. With the UK stock market set to be boosted by several new tech listings and also having some undervalued tech stocks already available to trade, now could be a great time to capitalise.
UK tech stocks are on the rise, with many analysts predicting a big year for London listings.
However, before you invest, make sure you have a tried and tested strategy to enter and exit the market and understand each investment's risks. If you are just getting started, then read our article on stock trading for beginners.
PEOPLE WHO READ THIS ALSO VIEWED: