Free Stock Screener Apps: Play the Markets Without Paying
When noted investor Warren Buffet started trading in 1951, he sifted through 20 thousand pages of Moody's Manuals for undervalued stocks. Now, a stock screener app does all the hard work for us. Through the  click of a mouse, shares that are worth trading can be detected. While free stock screeners are convenient for data-gathering, they are not a substitute for due diligence. Screener databases are constantly updated by data entry specialists. So the man-machine interface is prone to errors.
Data gathered from these screeners need to be compared with annual reports and other company information. That said, stock screeners can help traders find the best-performing stocks and boost any investment portfolio. With plenty of stock screeners out there, most are hidden by paywalls or obfuscated by lack of availability in a particular country. Stock screeners are platforms to satisfy a set of conditions to find the right shares to trade while sifting through databases. These 8 stock screeners combine depth of analysis, ease of use and coverage to provide investors everything they're looking for. Read on to learn all about how free stock screener apps and tools can make a difference to your trading outcomes.
TradingView: Slick Stock Screener
TradingView is a stock screener app with a well-organised analytics system. It also covers fundamentals . Watchlists on this stock screener have fundamentals categorised as the following: Balance Sheet, Income Statement Margin, Dividends, Valuation, and Performance. Watchlists and filters can be set and refreshed every minute. With a huge selection of economic indicators on offer, mapping and comparing stocks on this screener's charts are easy. TradingView is free, requiring no login, cost or installation.
Some of its unique features:
Global market coverage,
an active trading community,
screeners for Chart Patterns and setups for forex pairs and cryptocurrency
Day traders looking to detect volatility or use leverage can also benefit from this screener. There's also a greater selection of screener criteria, with 52 fundamental criteria and 80 technical ones. Additional criteria are available from the online community.
Co-founded in 2011 by Stan Bokov and a group of traders and market professionals, TradingView offers price charts for different financial markets. It also offers a much wider range of assets including bonds for traders. Overseas market futures can also be tracked using this stock screener app. This stock screener also has over 100 search fields and offers real-time alerts for the US and global markets.
Top 3 Stock Broker Comparison
of 9 Stock Broker
IG Stock
Dep. Protection
50,000 GBP
of 9 Stock Broker
Interactive Investor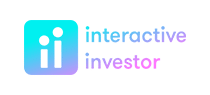 Custody fee
22.50 £ quaterly
Dep. Protection
50.000 GBP
Go to Broker
Risk warning: Capital can be lost. Terms and conditions apply.
of 9 Stock Broker
Calamatta Cuschieri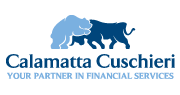 Go to Broker
Risk warning: Capital can be lost. Terms and conditions apply.
UncleStock: Wide Selection of Screens
UncleStock is a stock screener that lets you choose from a wide selection and range of defined stock screens. The screens are based on popular methods of fundamental analysis. For instance, there's a Graham checklist screen based on the top four selection criteria for stocks proposed by the "Father of Value Investing", Benjamin Graham.
Scoring models  are also based on other famous value investors  including Greenblatt and Piotroski. Screens like the "Dividend top" let you locate stable dividend-paying companies. Identify companies with massive cash flows using screens like FCF Cows. Or just browse across a vast selection of stocks on screens for markets ranging from the UK to the EU, US, Australia, and Asia as well as over-the-counter markets. UncleStock lets you refine results based on sector, industry and geographical location.
Once the list of stocks are ready all you need to do is click on the fundamental analysis tab to see the complete breakout of financial ratios and other critical data for trading a company's shares. It also has a user-friendly interface and multiple watchlists, permitting predefined as well as shared queries. You can even export data to spreadsheets and save queries. For a free stock screener, this app offers a lot.
ChartMill: Super Stock Screener
This stock screener allows investors to find stocks on the basis of technical metrics, using proprietary filters like Trend Intensity, Squeeze Plays and Pocket Pivots. These filters are mostly based on classic day-trading strategies and offer value for long-term investors too. The screener is easy to use and free.
Additionally, you get a bonus of 6 thousand credits when signing up. These credits are replenished every month. Using the scanner just involves spending a few 100 credits, so this is an extremely effective option for those who want to play the markets for free. This screener permits filtering of stocks based on numerous criteria such as volume, industry, sector, price and more.
You can even refine the search based on technical criteria such as the  proximity to moving averages, Bollinger bands, average true range and price performance. The proprietary filters highlight stocks that work best in a consolidated way. Find stocks trading near long-term support/resistance or those which are weak or strong using this screener. If you're short on time, this stock screener goes a long way. ChartMill permits users to save the default settings so the same information does not have to be typed each time. The service is free. But you do need to sign up for the paid version to see full results. Analyse stocks based on criteria such as candlestick patterns, price, volume and technical indicators apart from the proprietary filters, using this screener.
Zacks Stock Screener: Greater Functionality, More Metrics
While Zacks is reputed for its rating system, its free screener offers superb functionality. It even offers a greater number of metrics than US markets centric screener, Finviz. One of its best and most distinctive features is specifying the exact figure used for screening. You don't have to accept a predetermined value the screener provides. There are dozens of investing and fundamental business metrics. The coverage is impressive, including earnings surprises, dividends, analyst views on stocks and valuation-based metrics.
Being allowed to save screens and export results to a spreadsheet adds further value to this free service. This is a comprehensive screener, especially for those keen on fundamental analysis. It allows you to screen stocks based on financial ratios plus consensus earnings estimate.
Filter for items like price, exchange and daily volume easily too. The stock screener is a step ahead of the other staple ones, in the sense that you can also get commentary on market movements to guide you. Besides being interactive and innovative, the Zacks stock screener is really value for money. The wide array of metrics also made it possible to back-test trades. Using this stock screener, it is easy to understand how trading strategies differ in outcomes, based on key variables.
Motley Fool's CAPS Stock Screener: A Smart Choice
The Motley Fool's free stock screener is a perfect choice for those who want to search based on common fundamental and financial metrics. It also lets you tap into the collective wisdom of the Motley Fools CAPS community. Star ratings on stocks are provided by members so traders and investors can get an idea of just how to trade and make profits. The Motley Fool scanner has a lower number of metrics compared to many others, but it does have what others lack.
The Motley Fools CAPS rating for stocks is particularly helpful, ranging from one to five on a certain stock. Curated by investor communities on the site, it is like the Amazon review for stocks you want to trade. So, the sentiments reading that these ratings provide can be well worth your time and money. Finding a diamond in the rough, or an investment goldmine is so much easier with social elements incorporated into trading insights. In fact, this stock screener offers the same advantages as a copy trading site would, sans the charges.
So, dive right in and get the insights you need to place a winning trade. This Motley Fool stock screener is definitely a smart choice!
Google Finance Stock Screener: Easy to Use
Google Finance's stock screener is easy and quick on the uptake. It contains information on almost all major international exchanges. The top menu displays categories, whereby you can select the stock market, country, and even the economic sector. Sort companies by criteria. You can even add criteria to set required filters and their parameters. This includes dividend yield, PE ratio, market cap, last price, average volume, and much more.
This search engine behemoth offers an investment tool for just about anyone who has an internet connection and an interest in trading. This screener, however, has been designed for professionals and offers a quick review of a list of companies. Additionally, this online screener is the perfect tool to use across 30 plus countries. This screener allows the distribution of companies to be shown for your selected filter. It's handy, visually powerful and keeps you coming back for more.
What this screener scores on is its intuitive interface. Also, it's perfect for those who are looking for a great screener not confined to the US markets like Finviz. With this stock screener app to help you trade, you can tap into collective know-how and better insights into the best investment decisions.
Yahoo Stock Screener: 52 Filters, Intuitive Interface
The good thing the Yahoo stock screener has going for it is the versatility.
It has 52 different fundamental stock screening filters.
It also offers an easy-to-use interface, watchlist integration and a value- for-money screen.
All you need to do is select stocks from an index or industry.
Then, using this screener, you can filter results based on the share price, dividend yield, market cap, and beta.
The filter is based on corporate data such as sales revenue, EPS, estimated EPS and profit margin. Screens for bonds and funds using the same interface, but different criteria. While Yahoo is not your average stock screener, it is fairly simple to use. Loaded with different screens, it enables users to see stocks and compare them to peers.
Historical analysis is also facilitated using this stock screener. Yahoo Finance also offers broad coverage. It has a vast range of indices and offers daily market summaries and news track tickers. The watchlists are simply integrated into this stock screener. You can even add or remove stocks from the watchlist. Get real-time data and the after-hours data which lets you understand market intelligence.
This app tracks commodities, industries and much than simply stocks. It also works equally well for Android and iOS devices.
PastStat: Fantastic App
This app is loaded with pre-defined screens, so you can quickly select stocks matching certain technical criteria. The user can also see screens based on several commonly-used indicators. These include Money Flow, RSI, Bollinger Bands and ATR. Stocks running higher or lower for consecutive days or weekly gainers and losers are also available on this screener.
What sets this fantastic app apart from the others is the ease with which you can experiment and test ideas. Once the result is narrowed down, strategies can be tested using historical analysis for stocks, hence the name PastStat. This screener is for US markets only though. Filters include main parameters like price and traded stock volumes per day, sector, countries, indices etc.
Technical filters track stock price changes in the current session, the price range in a session and changes over periods of time, among others.
Basic filters are also available, such as:
Shares price to EPS,
The total number of freely circulating shares etc.
Filters such as the best sell and buy prices and signals are extremely helpful, adding to its intuitive UI and UX. Stock quotes are updated every 15 minutes.
Charting shows the history of price changes too. This is a great tool for getting in-depth analysis on time.
Conclusion:
The best free stock screener apps
Free stock screeners provide everything from economic calendars to the mapping of pivot points. They can help traders to find securities that meet investment objectives and compare financial statements too. The advantage of free stock screeners is that you don't have to pay to play the markets.
Essentially, stock screening lets you filter stocks based on certain trading criteria. They also provide ratings, metrics and rule-based scanning capabilities to ease trading and investment decisions. Stock screeners save money (especially when they are free) and enable easy comparison of  performances of companies and industries. They also provide an idea of trends and yield reliable information.
Most free screeners offer customised screens along with pre-set ones. While these can benefit long-term traders too, stock screener apps also track volatility and aid day traders and investors. Free stock screener apps ensure your investments are well timed and you receive good returns on investment. Bet on stock screeners and analyse stocks using these innovative, informative and valuable trading tools.