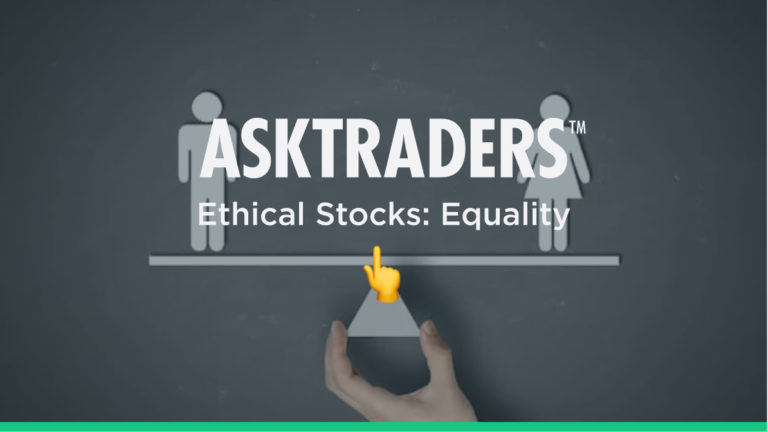 Many investors hold equality and diversity as values that are very close to their hearts. These investors are in luck because many big companies have long realised the importance of the relationship between stocks and equality and have put it at the centre of their goals regarding social responsibility. You'll no doubt have noticed the 'equal opportunities blurb' on the websites of many businesses and increasingly at the end of any job application. Many organisations are keen to broadcast that they are equal opportunities employers who consider all applications fairly regardless of aspects like gender, ethnicity, sexuality, or disability. But how are major corporations actually doing on this front? Are these just empty words, or are there some companies who really are actively working towards more diversity and inclusion in the workplace?
There are many ways to investigate a company to see if it is dedicated to workplace equality, and also a couple of shortcuts. Refinitiv publishes a World's Most Diverse & Inclusive Companies list, ranking the most diverse and inclusive organisations globally. While you may well want to dig a little deeper into the policies (and financial health) of each company, the list certainly gives you a place to start. You may also want to take a look at a diversity-based sustainable ETF or two, as the companies included in these funds have already been pre-screened using the criteria of diversity and inclusion. The SPDR SSGA Gender Diversity Index, for example, is a good one when assessing true gender diversity within a big corporation. The companies included all have women in positions of power— (on their board of directors and/or in senior management positions.
You will want to do your own extensive research before making investment decisions, but here are a few of the ethical stocks you may want to consider if equality matters to you.
Accenture PLC
Accenture is a Fortune Global 500 company providing professional services including strategy, consulting, technology and operations. It topped the Refinitiv World's Most Diverse & Inclusive Companies list in both 2018 and 2019. Their board of directors includes members from six countries across four continents, 42% of whom are women, including the company's lead director. The company has set a goal of achieving a gender-balanced workplace by 2025 and has a global Pride Ally program with over 110,000 members, as well as a global Disability Champions network of 22,000. The company is currently showing strong growth with record new bookings of $45.5 billion, and revenue growth of 8.5% in local currency. In fiscal year 2019, the company returned $4.6 billion to shareholders, with a compound annual total return to shareholders of 22% over the last five years.
Diageo
Diageo is a multinational company, based in the UK, producing some of the world's top brands of alcoholic beverages. Some CSR investors may be put off by the fact that this organisation's core business is the production and sale of alcohol, but when it comes to workplace equality, Diageo is a company to consider. It made second place on the Refinitiv World's Most Diverse & Inclusive Companies list in 2019, up from fourth in 2018. It was also named top company globally for gender equality by Equileap in 2019, which has also named it top UK company for gender equality two years in a row. Diageo's board of directors includes 44% women, and it is aiming for a senior leadership team of 40% women by 2025. The company is currently showing strong financial growth with a consistent increase in net sales and a steadily increasing dividend, which is currently at 68.57 pence per share.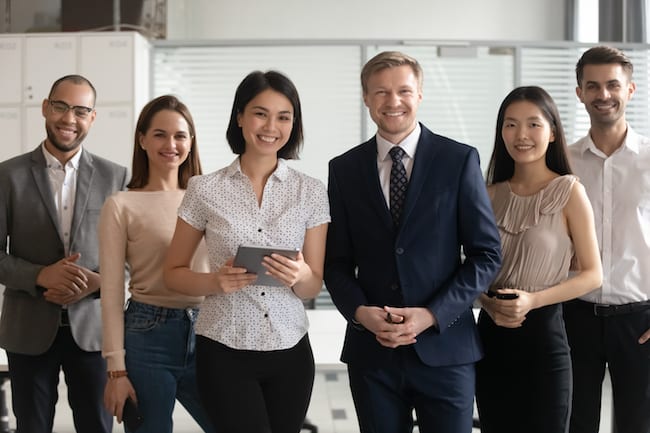 PepsiCo
This is another one that won't sit well with all ethical investors, given the unhealthy nature of the products this company produces and sells. But again, if you are looking purely at diversity and inclusion, you can't ignore Pepsi. Unusually among large US corporations, PepsiCo had an Indian American woman, Indra Nooyi, as chairperson until recently, and she was previously CEO. There are several other women on the board, which is unsurprising, given that Pepsi was the first-ever major US company to appoint a woman to its board, back in the 1950s, followed by the first African American vice president of a major US company, in 1962. Pepsi also runs specific initiatives aimed at celebrating different abilities and supporting the LGBT+ community. Pepsi stock is still performing well, showing a strong upward trend for the year to date, with a 2.79% dividend yield.
Gap Inc.
The US worldwide clothing and accessories retailer, Gap Inc., has made the top 10 on the Refinitiv List for the past two years, with good reason. Gap Inc's Personal Advancement and Career Enhancement (PACE) programme supports women and girls across the globe. Over 300,000 women in 18 countries have participated in the programme, aimed at increasing knowledge, skills, self-esteem and confidence. The company is committed to inclusion of women on its board of directors and senior management, and currently has a female executive vice president and chief financial officer, and female chief information officer. Gap Inc. has had a mixed year, with its stock falling as it announced future store closures and a restructuring that included splitting off one of its flagship brands, Old Navy, into a separate company. However, at the time of writing, stock prices were rallying again. Some investors are speculating that the company will bounce back, as it generally has done, with plenty of potential for profit-taking for those who invest at the right time.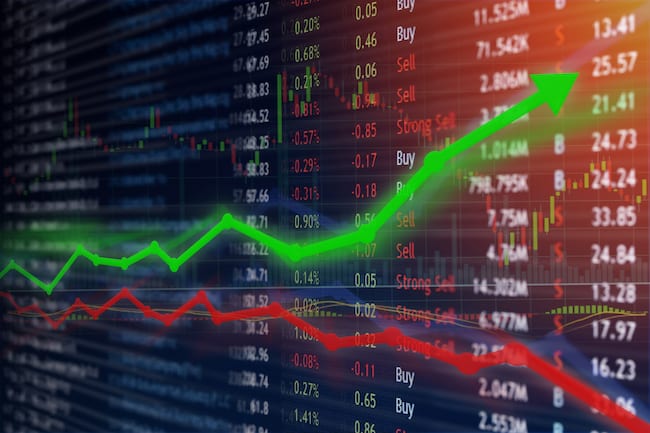 Royal Bank of Canada
The Royal Bank of Canada is a multinational financial services company and the largest bank in Canada, in terms of market capitalisation. The bank serves more 16 million clients and employs around 80,000 workers worldwide. Number three on the Refinitiv list, the company has a deep commitment to equality. The company has several female board members and executive officers.RBC CEO and President, Dave McKay, states:
"For us, diversity has long been a gateway to the world and to success. At a time of both challenges and opportunities in the world, rather than turn inward, we believe that there's a growing need to shine a light on diversity and inclusion."
RBC stock is currently has a dividend yield of 3.94% and price to earnings ratio of 12.19.
If you are interested in different types of ethical stocks, you may also like to review our guides on investments that prioritise animal welfareand workers' rights.
Best Broker for Trading Ethical Stocks
eToro:
68% of retail CFD accounts lose money
Take a look
From 0% commission to low trading fees and top-tier regulation, these brokers are best-in-class when it  comes to trading ethical stocks.
PEOPLE WHO READ THIS ALSO VIEWED: