When it comes to ethical investing, it is perhaps somewhat surprising that animal welfare has not received the attention that many people think it deserves. That situation is changing though, and cruelty-free stocks look set to become an increasingly hot topic.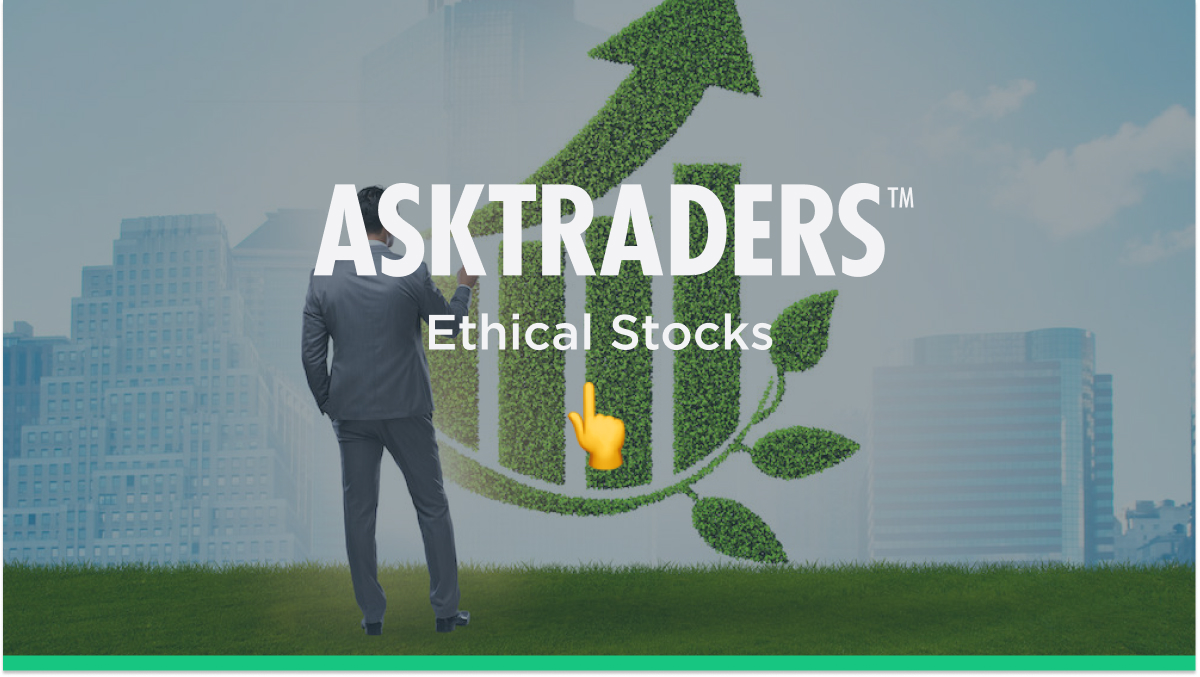 ---
YOUR CAPITAL IS AT RISK. 76% OF RETAIL CFD ACCOUNTS LOSE MONEY.
---
This is good news for those who prioritise the issue of animal welfare, and for those looking to at the same time make a return on their investment. As traditional environmental, social, and corporate governance (ESG) criteria does not address animal welfare directly, we've created a list of companies that do not exploit animals and that you can invest in now.
WHAT ARE ETHICAL STOCKS?
Before we get started, what exactly are ethical stocks?
Ethical stocks are the stocks of companies that operate in ethical ways, focusing on the welfare of the environment, animals and society. These companies often have practical goals that commit to minimising their negative impacts, while running on a sustainable business model.
Several wealth management companies focus on cruelty-free investing or provide the option of a vegan portfolio manager. The first-ever vegan exchange-traded fund (ETF) was launched in 2019, and it and many others include companies that operate without harming animals.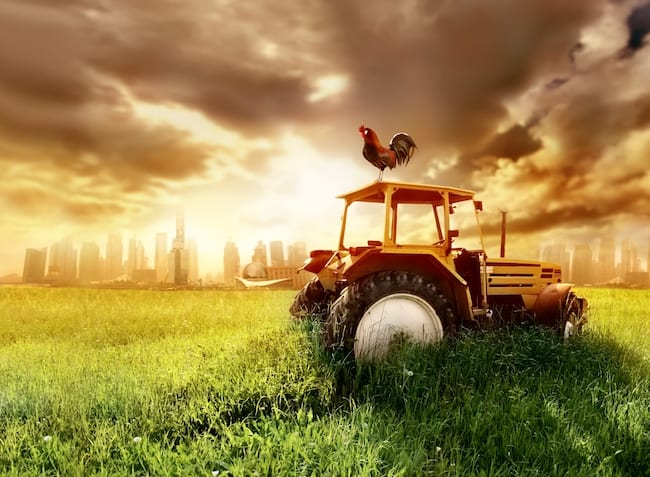 The stocks listed below tick the box if one of the key factors in your decision-making is animal welfare. They have been compiled incorporating the guidance offered by the non-profit organisation Cruelty Free Investing and the Caring Consumer Database operated by PETA, and offer a way to make a difference via investing.
With the above in mind, which cruelty-free stocks offer the best investment opportunities right now? Below are the animal welfare stocks that have compelling reasons for you to invest in them:
BEYOND MEAT (BYND)
It makes sense to start with one of the higher-profile vegan public companies.
This US plant-based food company is headquartered in Los Angeles, California, and produces various products that can broadly be characterised as meat substitutes, including burgers and sausages.
Besides catering to vegans and vegetarians, the company aims to introduce a healthier, meat-free diet to a global audience of current meat eaters who are trying to consume less of it.
So, it can be said that it is actively trying to promote a plant-based diet to meat eaters. Unsurprisingly, the company can boast that it uses far less energy, land and water than most food companies and emits a lot fewer greenhouse gases.
The company went public in March 2019 with an initial listing price of $25 per share. By July of that year, the BYND share price had spiralled to $222.87 thanks to investors' excitement about the way that it offered exposure to the burgeoning cruelty-free sector.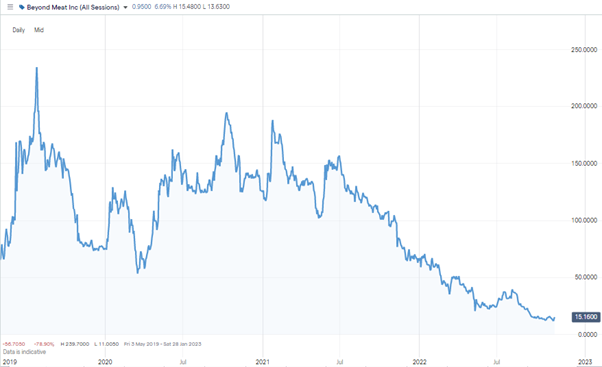 Since the euphoria surrounding the launch, the stock price of Beyond Meat has plummeted and traded as low as $11.05. Some of the early-stage projections for growth were overinflated, and traditional valuation models always deflate stock market bubbles in the end. The price drop also ties in with other cruelty-free stocks coming to the market and offering alternative options for those looking to invest in the sector.
Beyond Meat is still a standard bearer for the cruelty-free sector, and many will be considering buying in at levels where it can be argued to be undervalued.
MICROSOFT CORPORATION (MSFT)

You may not associate Microsoft with animal welfare, but it is actually on the Cruelty-Free Investing 'safe list'.
Apart from the fact that none of its activities involve harming or exploiting animals, the company can also boast that it is working to preserve the planet for all its inhabitants. It aims to be carbon negative by the end of this decade by cutting emissions, and is also removing its historical carbon emissions by 2050.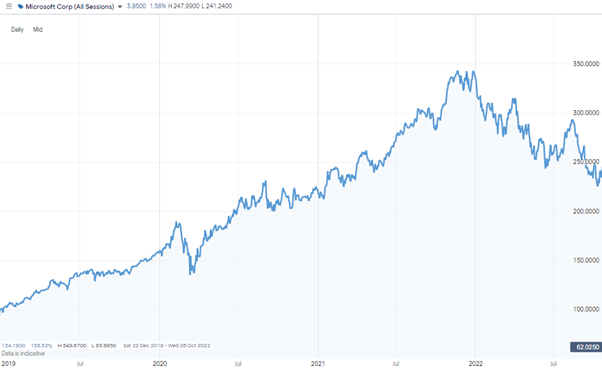 Microsoft is not a vegan trailblazer in the sense that Beyond Meat is, but it illustrates how wide the spectrum of ethical investing extends. The firm's clean bill of health in terms of animal welfare is also accompanied by impressive stock price performance. Between November 2019 and November 2022, the MSFT stock price increased in value by 65%, and the dividend yield over that period ranged between 0.67% and 1.7%.
If you're looking for a cruelty-free stock that is also a sensible investment option, then market giant Microsoft fits the bill.
INGREDION INCORPORATED (INGR)

The US-based food and beverage company Ingredion provides plant-based ingredients for food, beverages, pharmaceuticals and beauty products.
It makes the Cruelty-Free Investing list of companies that don't exploit animals and the Ethisphere list of the world's most ethical companies – scoring high on many CSR criteria such as diversity and inclusion and transparency, as well as animal welfare.
The company also aims to help customers replace synthetic ingredients with naturally derived solutions and makes its plastic packaging more biodegradable and earth-friendly.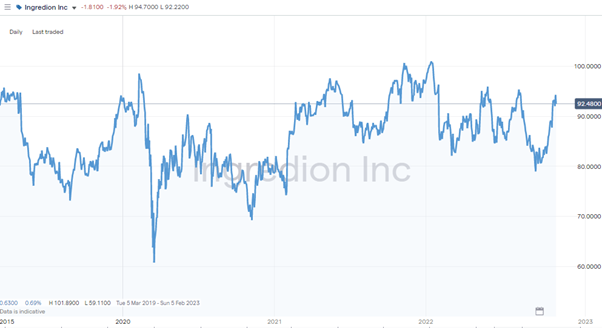 Ingredion's focus on giving consumers and investors a way to use their spending and investments to make a difference extends to the dividend payout. The highly impressive dividend yield of INGR stock between 2019 and 2022 ranged from 2.61% to 4.13%, which gives the firm the feeling of being a cooperative that looks to return funds to its loyal backers.
The share price of INGR is at the same time relatively stable, which makes it a good pick for beginners looking to gain exposure to the sector, rather than a speculation-based, roller-coaster ride.
Colgate-Palmolive (CL)
The role played by Colgate-Palmolive in the area of animal testing illustrates the 'grey areas' that are present in the ethical investment sector. The firm has since 1999 declared a voluntary moratorium on all animal testing of adult Personal Care Products and the ingredients used in these products.
At the same time, it doesn't make PETA's list of companies that do not test on animals. This is because laws require some of the products it makes to follow testing protocols.
Faced with this dilemma, Colgate-Palmolive does make PETA's list of companies working for regulatory change. Some credit goes to Colgate-Palmolive for actively working for the replacement of animals with non-animal methods, and for also releasing to PETA all information about tests and what it has done to avoid them.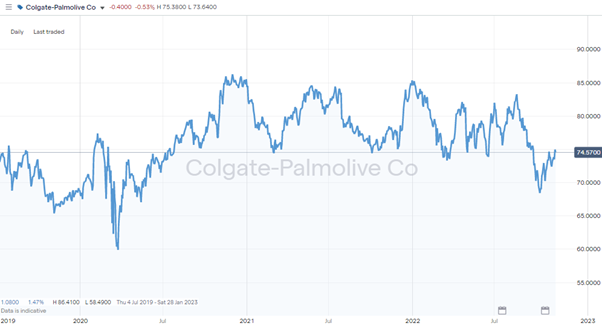 The relative stability of the Colgate-Palmolive share price shouldn't put off investors. Some of its products are household staples and that sticky demand makes Colgate-Palmolive one of the best stocks to buy during a recession.
Not only is Colgate-Palmolive insulated from market turbulence, but it is also a top pick among income investors. The dividend yield between 2019 and 2022 ranged between 2.03% and 2.87%, which represents a healthy passive income.
ACCENTURE PLC (ACN)
Accenture PLC is a Fortune Global 500 company providing professional services, including strategy, consulting, technology and operations. It is also on the Cruelty-Free Investing list of safe investment companies and is another ethical stock currently held by the Vegan Climate ETF.
Accenture PLC does well on other ESG criteria, such as equality, environmental impact and good governance, and is one of the world's most ethical companies, according to Ethisphere.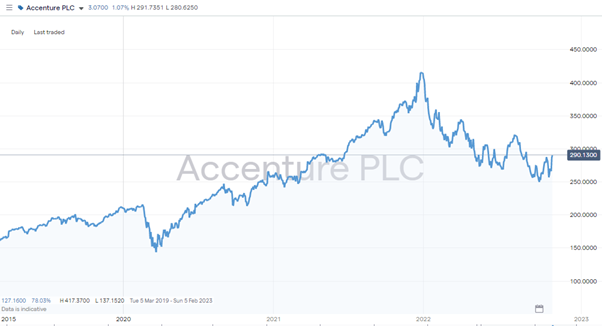 Julie Sweet, CEO of Accenture, has pinpointed five long-term growth areas for the firm, and these already appear to be kicking in. There is a notable shift away from overreliance on IT services, which is good news for investors, with the target sectors being "total enterprise reinvention, talent, sustainability, the Metaverse continuum, and the ongoing tech revolution". Source: Accenture
Accenture isn't an exciting hyper-growth stock, but has a role to play as part of a well-diversified cruelty-free portfolio. By helping to smooth out overall returns, it can act as a counterweight to more volatile stocks, and allow investors to stay in high beta positions during periods of market uncertainty.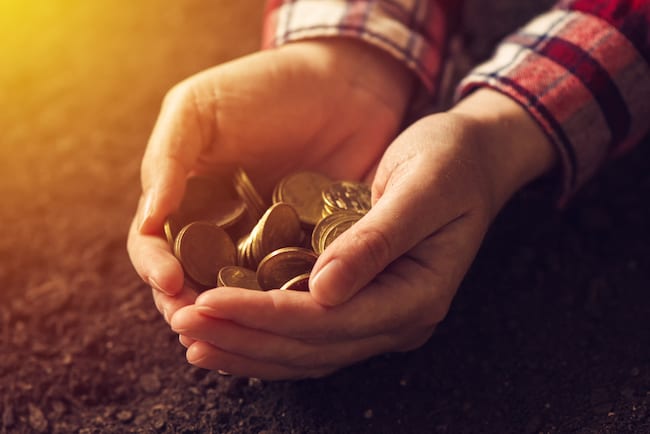 Oatly Group AB (OTLY)
Oatly Group comes some way down our list of the best animal cruelty-free stocks partly because of self-inflicted wounds relating to ethical business practices, and also because of its share price performance.
The Swedish-based producer of alternatives to dairy products grew out of research labs at the world-renowned Lund University. From those origins, it has grown to be available in 60,000 retail stores and 32,200 coffee shops.
Some of the firm's growth was financed by a $200m sale of stock to investment firm Blackstone Group in 2020. This triggered a consumer backlash due to Blackstone's other investments, including firms claimed to be responsible for Amazon rainforest deforestation.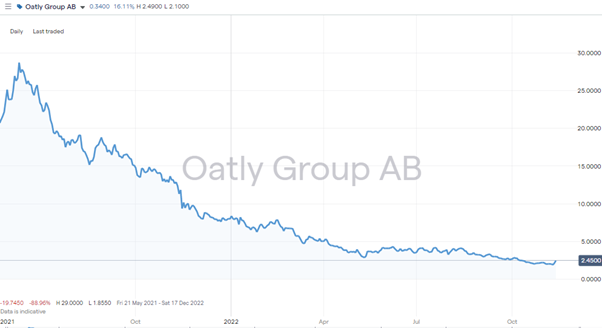 The ethical concerns surrounding Oatly represent significant growing pains, but the firm's vegan credentials are beginning to look stronger than those of its big rival Alpro. Belgium-based Alpro triggered its own PR meltdown in 2022 due to social media posts promoting eating animal-based products as part of a healthy diet.
The response by consumers was swift and emphatic, with many suggesting that the change in direction was due to Alpro being bought out by French food giant Danone (BN), which sells an extensive range of animal-derived products.
Oatly's IPO listing in May 2021 preceded a dramatic market sell-off that took the OTLY share price more than 80% below the $17 per share initial list price. However, the strong brand recognition makes the stock an interesting proposition for value investors with a long-term view and a desire to tap into the vegan sector.
US Vegan Climate ETF (VEGN)
The US Vegan Climate ETF (VEGN) tracks the Beyond Investing US Vegan Climate Index (VEGAN). That index screens large-cap US companies using a variety of ESG criteria. It gives additional weighting to animal harm issues and animal exploitation, as well as fossil fuels, environmental damage and human rights.
It screens out companies that are involved in animal testing, animal-derived products, and those that use animals in sports or entertainment. It was first listed on the New York Stock Exchange in September 2019 and since then increased in value by as much as 73.9%, demonstrating that ethical investing doesn't have to involve financial sacrifices.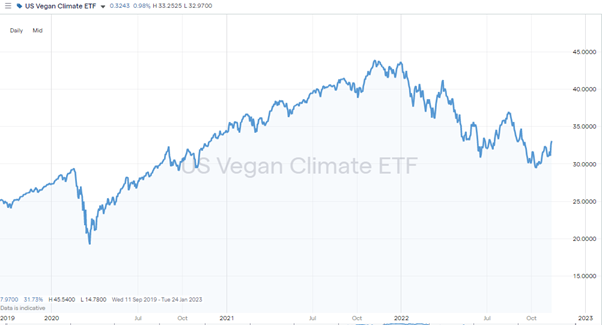 The total expense ratio of the VEGN ETF is 0.60%, which is in line with the industry average, so those who buy it are getting the additional screening of animal cruelty stocks at a cost-effective rate. It also comes with all the functionality advantages of ETFs and offers exposure to a wide range of cruelty-free companies in just one trade.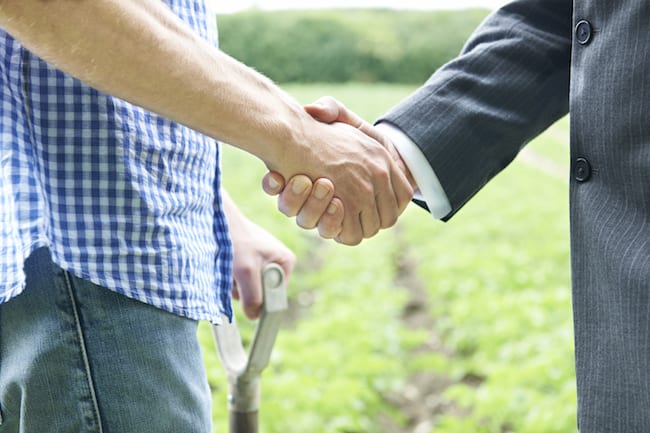 Final Thoughts
Until the ESG protocols are adapted to factor in animal cruelty, some digging into the details of how firms operate is required to find the best cruelty-free stocks.
Pioneering stock picks include Beyond Meat and Colgate-Palmolive, while stocks that are surprisingly animal-friendly, such as Microsoft and Accenture, also make financial sense.
There are pitfalls that well-meaning investors need to avoid. During its early stages of development, pet food manufacturer Chewy Inc (CHWY) was promoted by PETA as being a cheerleader for the animal welfare program. Then, the 2017 buyout of Chewy by PetSmart changed that, and has resulted in the Chewy brand being placed on PETA's blacklist of firms to avoid, due to PetSmart's continued practice of selling wild-caught and captive-bred live animals.
All of the above ethical stocks can be traded at most brokerages that provide individual stocks among their tradable assets – brokers you might want to consider are DEGIRO, eToro, and IG. You can search for specific stocks at online brokers and exchanges using the company's name or the ticker symbol.
Are you interested in different types of ethical stocks? If so, we also have guides on the best ethical stocks that support equality or workers' rights and environmentally friendly stocks.
People Who Read This Also Viewed: