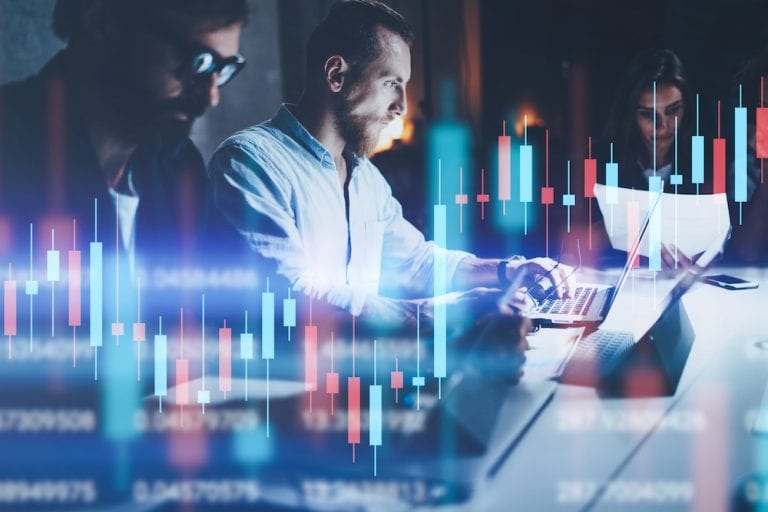 Making a withdrawal is one of the most important things that you can do when it comes to using Spreadex. If you have had some success with your spread bets and want to use some of your profits, then it is only right that you want to withdraw them to your bank account. That can be an issue if you are not aware of how to do it. Fortunately, Spreadex makes it relatively easy for their customers to process withdrawals. The platform is well designed, and this ensures that customers will have no trouble getting access to their hard-earned funds.
However, information is always useful, so we are going to cover everything that you need to know about making a Spreadex withdrawal. This covers everything from Spreadex withdrawal times to Spreadex withdrawal fees.
Before We Get Started, Take A Look At Our Other Spreadex Guides:
How do I make a withdrawal from my Spreadex account?
When it comes to making a withdrawal from your Spreadex account, there are a few small details that you will need to be aware of initially. The first is that there is a minimum withdrawal amount of £50 in place at Spreadex. This does not take into account money that is being used to support margins on any open trading positions that you have. So, you must have £50 in available funds in order to make a withdrawal.
On top of this, there is also a maximum withdrawal amount of £25,000 for cards, although Mastercard has a lower limit of £2,500. The same card that was used to make the deposit must be used for withdrawals, there is a workaround with regards to the maximum withdrawal amount and that is that there is no limit on the number of withdrawals you can make in a day.
In order to make a withdrawal from your account by using the online platform, you will need to go to the account tab on the website.
Once you have opened this tab, click on the button that says withdraw funds.
Once you have done this, you will be given a set of on-screen instructions to follow that will allow you to make your withdrawal.
If you want to make your withdrawal through more traditional methods, this is also an option at Spreadex. These methods include both telephone and email, so customers have a wide range of ways to get access to their funds.

Customers are also able to request their withdrawals through bank transfers, cheques or if the initial deposit was made via direct debit, then this can also be used to make a withdrawal. For all of these other methods, there is still a Spreadex minimum withdrawal of £50 in place.
The only method that is not on offer at Spreadex is e-wallets. This is because of the regulations that are in place for Spreadex which means that customer identity and funding sources have to be verified. E-wallets muddy the waters for this somewhat and so, instead of making things more complicated, they have removed the feature completely.
How long do Spreadex withdrawals take?
One of the big questions that customers often ask is how long does Spreadex take to withdraw my funds? The answer to this question is relatively simple, although it does have different answers depending on the method that you use for your Spreadex withdrawal. If you make your withdrawal with a debit or credit card, it will take between two and five working days to be processed. A bank transfer will be completed at a faster rate on average when compared to cards – usually up to two working days. However, it could be completed even faster than that.

Direct debits will take around the same amount of time as a bank transfer, although they have less flexibility than the other withdrawal methods as they have to be set up in advance and will just carry out a withdrawal based on the initial details that the customer provided.
The withdrawal method that takes the most time is by cheque. Spreadex says that they are happy to send customers a cheque if that is what they want, but it should be made clear that the cheque will be sent to the same name as the account holder. This means that it can only be used by whoever has the account and cannot be cashed into another bank account. A cheque takes the longest time to withdraw for a number of reasons. Firstly, it will be sent by post. This instantly adds some extra days onto processing times as processing the cheque, posting it and then delivering it can take up to another three days. Then there is the time for the cheque to clear. This can take up to 10 working days. If you are in desperate need of your funds, then a cheque is probably not the best method to use.
If you are in need of a faster withdrawal time, then you can make use of the Spreadex same day transfer. For a £25 fee, you can have the money transferred to your account on the same day. For withdrawals of over £50,000, the deadline for this service is 10am that day. For withdrawals of under £50,000, the deadline is 1pm.
Recommended Spreadex Alternatives
If you're looking to deposit your profits with a new sports trading broker then these are the ones we recommend. At AskTraders we compare broker across several categories to help you choose the right broker for you.
What are the withdrawal fees?
There are no charges in place for standard withdrawals with Spreadex. However, there are two situations that will incur a small Spreadex withdrawal fee. The first is if you make your withdrawal to an international bank account that uses a currency other than sterling. This will result in additional charges that will obviously impact on the amount of money that you have available once your withdrawal has cleared. This is something that you should ensure that you are aware of and calculate when working out your profit margin.
The second time there is a Spreadex withdrawal fee is for the previously mentioned same day transfer. This will incur a £25 charge for the service, although the money will make its way to your account on the same day.
How do I cancel a withdrawal?
Cancelling a withdrawal with Spreadex is carried out in the same way that a withdrawal is requested.
By going to the account section and then to the withdraw funds tab, you will be able to control your withdrawals. This can also be carried out over the phone or via email. However, it should be noted that if the withdrawal has already been processed, it cannot be cancelled.
You also have the option to remove the ability to cancel withdrawals. This is part of the social responsibility that Spreadex has in place via the UKGC. As problem gamblers will sometimes cancel a withdrawal in order to place loss chasing wagers, removing this ability means that once a withdrawal is requested, it cannot be stopped. While this will not stop people from making another deposit and playing again, they are less likely to do so as the time it takes for the withdrawal to be carried out gives them time to consider if placing an impulsive wager is the right thing to do.
What happens if I have issues with my withdrawal?
Spreadex has a very comprehensive customer service in operation. If there are any issues with your withdrawal, you will be able to get in touch with them via a number of different avenues. This includes a postal address, multiple phone numbers and an email address.
All of these methods allow traders to get in touch about any issues they might be having. This includes cancelling a withdrawal, issues with how long the withdrawal is taking and any other questions that you might have about it. Spreadex customer service is one of the most responsive and helpful in the industry, so they always attempt to solve any issues as quickly as possible.
Conclusion
On the whole, it is good to see that Spreadex attempts to make processing withdrawals an easy process. In terms of the Spreadex withdrawal time, they are in line with other platforms on the market. However, the one area where they are impacted with regards to speed is the lack of e-wallets. As these are not supported, it means that instant withdrawals which some e-wallets offer cannot be processed by Spreadex. It is a relatively small issue due to the overall quality that Spreadex offers to their customers.
There are also no real limits in place for withdrawal amounts. Although there is a limit on each individual withdrawal, multiple withdrawals can be made on the same day, so this alleviates this issue somewhat. Overall, Spreadex offers an excellent service that allows for fast withdrawals without risking the security of their customers. They also conform to all regulations, which means there is an extra layer of safety in place because of the FCA and UKGC regulations.
PEOPLE WHO READ THIS ALSO VIEWED: