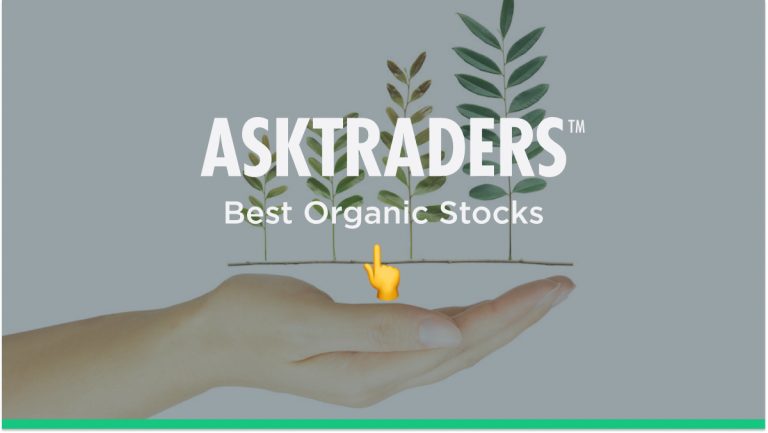 Investing in trends is a golden rule of successful investing, but picking the right stock can be made more difficult if the market is at the early stages of its development. If firms in the sector have limited track records, this can also make them harder to value. The AskTraders team has studied the technical and fundamental aspects of the best organic food companies, and combining these two approaches can help identify not only which stock to buy, but also when.

Best Organic Food Stocks
Organic Stock With the Strongest Momentum – The Simply Good Foods Company (NASDAQ: SMPL)
The Simply Good Foods Company sells healthy snack and meal alternatives and has a business model that is generating investor returns as well as a feel-good vibe. As the firm states, distribution of products is via "major retail channels, including grocery, club and mass merchandise, as well as through e-commerce and convenience". This strong network allows SMPL to "introduce new products, expand distribution, and appeal to current and potential consumers". (sources: Simply Good)
The Simply Good Foods Company – Share Price Chart 2019-2022
Source: IG
Unlike some of its peer group, The Simply Good Foods Company has a stock price that is trading at all-time highs, meaning that there are limited technical factors to get in the way of further upward movement.
Best Organic Grocery Store Stocks – Sprouts Farmers Market, Inc. (NYSE: SFM)
Sprouts Farmers Market started trading in 1943 and is now one of the fastest-growing retailers in the US. The farm shop vibe continues to be part of the shopping experience – it's just that it's being made available to a wider market. It currently operates 340 stores in 23 states, so there is plenty of room for growth in the domestic market even before international markets are considered.
Approximately 60% of Sprouts' sales are organic, and the green credentials are backed up by the preference to stock local products, its suppliers having to comply with a strict code of conduct and animal welfare standards that exceed industry best practice.
Sprouts Farmers Market, Inc. – Share Price Chart 2015-2022
Source: IG
The SFM stock price recently broke through the $28 price level, which had acted as resistance in 2018 and 2021.
Best Rapidly Growing Organic Stock – General Mills, Inc. (NYSE: GIS)
A potentially surprising inclusion in the sector, General Mills has been producing mass-market traditional foodstuffs since 1928, but is rapidly developing its organic food offering. Sales in the company's organic food section experienced growth of 7% during the COVID-19 pandemic. It now looks well positioned to offer consumers and investors a hybrid model of organic and standard food products that are affordable for most consumers.
General Mills, Inc. – Share Price Chart 2019-2022
Source: IG
Since October 2021, the GIS price chart has taken on a bullish pattern, with price trading above the 20 Daily SMA, which in turn sits above the 50 SMA and 100 SMA.
Best Value Organic Stock – Beyond Meat, Inc. (NASDAQ: BYND)
Beyond Meat shares were first traded on the stock market in 2019. A price surge soon followed, and some first-phase investors made returns greater than 200% on their positions. Since then, the price of BYND has fallen back to be close to IPO levels.
Beyond Meat – Share Price Chart 2015-2022
Source: IG
The firm is still something of a flagship for the organic food sector and has ambitious plans to break into the China market. Should that happen, the current $4.3bn market capitalisation can be expected to significantly improve.
Why Invest in Organic Food Stocks Now?
The organic food market is not only growing in terms of total size, but the demographic of its main players also makes it appealing to investors.
Young consumers dominate the market, with Statista reporting in 2019 that 36% of 18-29-year-olds prefer to eat organic compared to only 12% of 50-64-year-olds. Given the obvious differences in life expectancy of the two groups, there is clearly an argument for buying organic food stocks as a long-term investment.
Buyers of organic food products are not only young but are also more likely to come from groups earning higher incomes. Any premium product faces a risk that discretionary expenditure on high-value items could be impacted by an economic downturn. However, given that the market relates to food that people put in their body, it can be expected that organic foods show more resilience than other luxury goods.
What to Know Before Investing in Organic Food Stocks
The COVID-19 pandemic may have acted as a catalyst for sustainable food companies, but it now looks like the change in consumer habits is hard-coded. While the sector looks set to grab more market share, this doesn't necessarily mean that all the stocks will benefit to the same extent.
Major multinationals are already adapting their approach to cater to consumers who want organic foods, and their critical mass and deep pockets will make them challenging competitors to smaller firms.
How to Buy Organic Food Stocks
Finding the right organic stock to invest in is only part of the process. It is also important to consider which broker to use and whether it provides functionality to suit your trading strategy and is trustworthy.
1. Choose a Broker
This broker shortlist includes firms that are well-respected in the trading community, are regulated by a Tier-1 authority, and have been reviewed by the AskTraders team.
Tier-1 Regulators
2. Open and Fund an Account
The process of opening an account is similar to that of opening an online bank account. It is relatively straightforward – it should only take minutes to complete and can be done using a handheld or desktop device.
Each new client needs to provide personal information so that the broker can identify them and protect their account. Regulated brokers are also obliged to comply with client care protocols.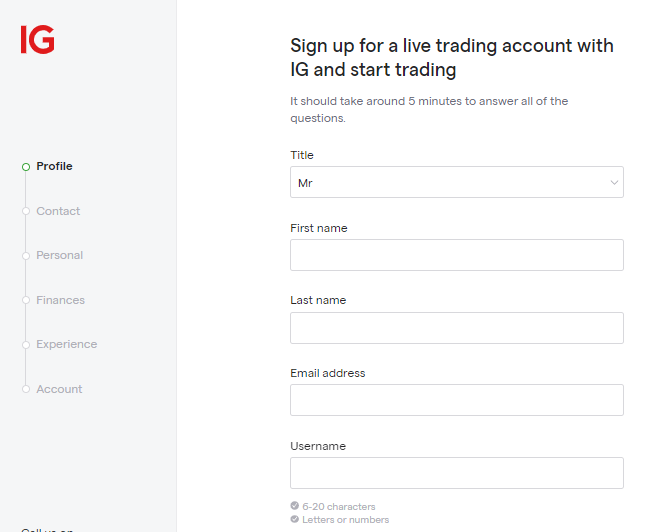 Source: IG
Wiring funds to a new account can be done in a variety of ways, with the simplest and fastest approach being debit and credit cards. These are typically associated with immediate transfer of funds, whereas bank transfers and e-Payment methods can take longer. Whichever route you take, it is important to double check the T&Cs to avoid paying unnecessary processing commissions or suffering time delays.
3. Open an Order Ticket and Set Your Position Size
After the cash hits your brokerage account, the next step is to buy organic stocks. The trading dashboard for each can be located using the 'search' function.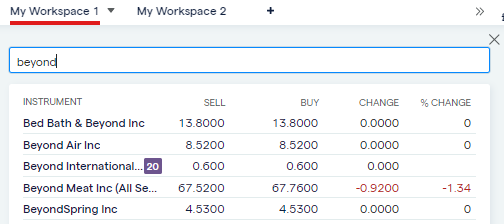 Source: IG
The trading dashboard also includes price charts, latest news and company information, and the process of buying is as simple as entering the number of shares you want to own into the appropriate data field and clicking or tapping 'Buy'.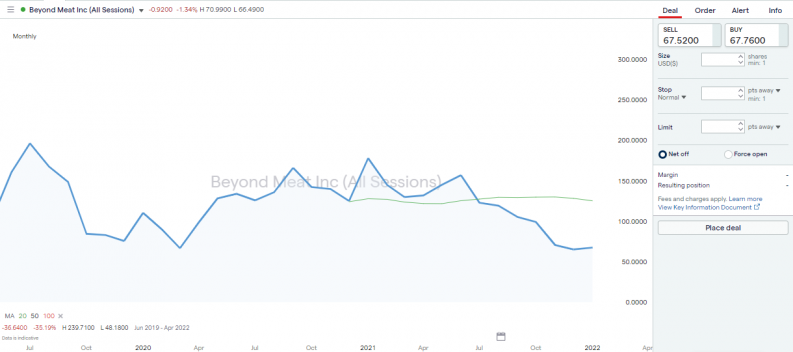 Source: IG
4. Set Your Stops & Limits
Stop-loss instructions and take-profit orders are risk-management tools that instruct a broker to automatically close out some, or all, of a position if price reaches a certain level.
Stop losses kick in to put a cap on losses and take-profit instructions crystallise gains if price goes in the right direction.
Buy-and-hold investors operating a long-term strategy often decide to not use stop-loss and take-profit orders. This is because short-term price crashes can trigger a stop loss when it would have been better to ride out the price dip. Take-profit instructions also put a cap on potential upside.
Alternative approaches to risk management include trading in small size and diversifying your investment across a number of companies to avoid single-stock risk.
5. Make Your Purchase
The moment of trade execution will involve the cash balance in the brokerage account decreasing and a new stock position being shown. This stock position can be monitored using the Portfolio section of the platform, which is also the place to go to sell out of the trade when the time is right by reversing the process described above.
Best Broker for Trading Stocks Online
Whether you're an experienced investor or new to trading but interested in the organic food sector, these trading platforms are perfect for gaining exposure to more ethical investing. The brokers are fully regulated – providing a safe and secure trading environment – and also offer a range of services designed to help you succeed. They offer a large number of stocks to choose from and all the educational resources and support you might need to get started and book your first trade.