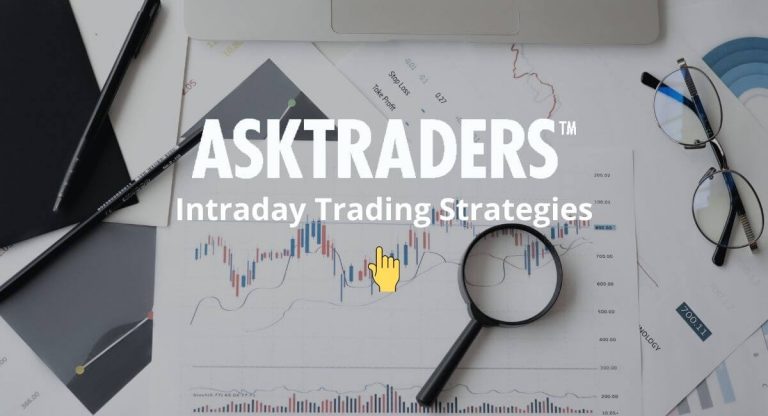 In this article, we will go over the various intraday trading strategies, the benefits and drawbacks of this trading style, the various indicators you can use while trading, and other important knowledge and methods to help you get the most out of intraday trading.
What is Intraday Trading?
One of the trading styles in the stock market is intraday trading or daily stock trading. Intraday trading is classified into three types:
Intraday or Contra
Mid Term Trading is a type of short-term trading.
Long-term, which is more appropriately associated with investment
Day traders are market participants who hold positions in the market for less than 24 hours. These traders either buy in the morning and resell the same stock in the afternoon, or they buy in the afternoon and resell the following morning. Traders in these categories frequently have capital that bears because they will profit from minor price increases.
How Intraday Trading works?
Day trading requires quick analysis and trade execution in order to profit from the stock market. A day trader is also referred to as a'scalper.' Scalper is short for scraper. Consider scraping something, when you scrape, you don't cut the majority of what you're scraping off; only a few cuts are made. The same is true for day traders.
How Is Intraday Trading Different From Regular Trading?
Intraday trading occurs in a single session over a short time frame. These traders manage open positions in terms of seconds, minutes, and hours, with the goal of profiting from price fluctuations.
The majority of intraday trading systems are based on technical analysis. Price action research lends itself well to making decisions in a short period of time. Here are some trading strategies that are unique to the intraday approach:
Scalping
Trading at a high frequency
Analysis of Order Flow
On the other hand, day trading is the discipline of opening a position in a specific market only to exit at the closing bell. While there are some similarities between intraday and day trading, day traders typically do not deal in large volumes. Day traders, as opposed to intraday traders, identify premium opportunities at the start of the trading day and then execute them session by session.
05 Intraday Trading Strategies That Will Help You Make Money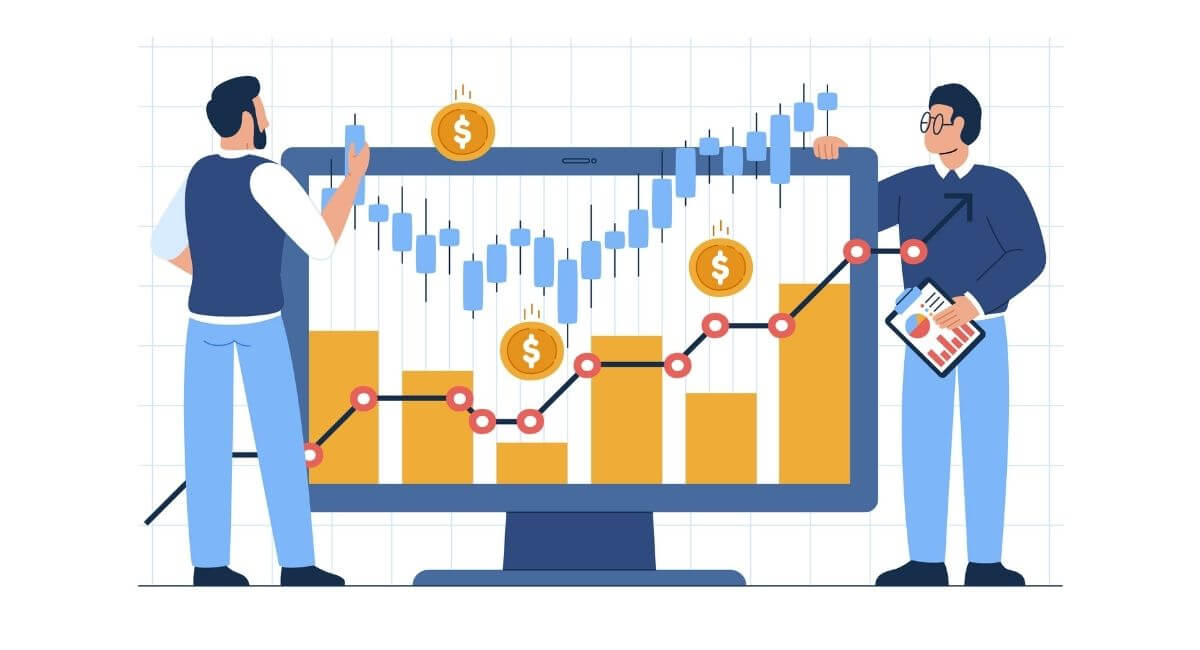 1.  Educate Yourself with Market Knowledge
As intraday traders, you must equip yourself with the knowledge on the latest stock market developments and events that affect the market, in addition to basic trading procedures. Besides, it is critical for traders to do your homework, and make a list of stocks you want to trade and make sure you stay up to date on developments in your company of choice and the overall market.
2.  Plan Your Capital
Determine how much capital you are willing to put at risk for each trade. Many successful intraday traders take risks of less than 1% to 2% of their account on each trade. For example, if you have a trading account with RM40,000 in capital and are willing to risk 0.5 percent of your capital per trade, your maximum loss for each trade could be RM200.
3.  Take Time to Learn and Unlearn
Although intraday trading occurs in a short period of time, it requires a significant amount of your time. The trading process necessitates the trader's identification of the market and the identification of opportunities that may arise at any time during the trading session. The key is to adapt quickly.
4.  Be Specific on Your Goal
If you are new to trading, concentrate on only one or two stocks at a time. With only a few stocks, tracking and identifying opportunities is simplified. You may also opt to trade stock in fractions, allowing you to invest a specific amount of money.
5.  Be Careful with Penny Stocks
You may be looking for low-cost stocks, but you should avoid purchasing penny stocks. This stock is currently trading at a price per unit of 50 cents or less. These stocks are likely to be of poor quality and to belong to companies that are losing money. Unless you see this stock as an opportunity and have done some research, stay away from penny stocks.
Intraday Trading Indicators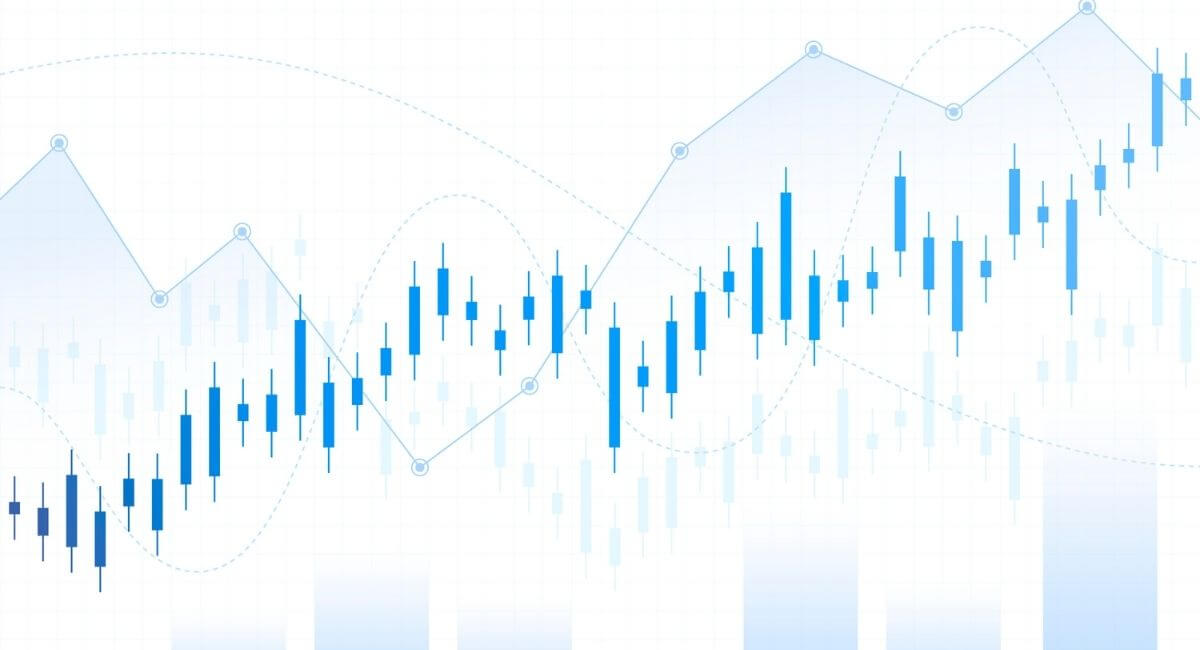 After you've learned the trading strategy and many intraday trading tips, it's time to learn about the best intraday trading indicators. It is important to remember that when doing short-term trading, you must have the greatest trading mobility. That is, you must be able to conduct analysis quickly, in real time, and accurately.
Let's take a look at some of the most fundamental indicators that will aid you in your intraday trading strategy.
Graphs and Charts
Graphs and stock charts are the two most important things for traders to study and understand in order to implement a successful short-term trading strategy. A stock chart clearly displays support and resistance levels, which can be used as a template for short-term trading. A chart can show whether the trend is bearish or bullish in the short term. This is why, especially for those of you who trade on a daily basis, it is fundamental to delve deeper into charts.
Candlestick Movement
In addition to charts, candlestick movement analysis is essential for those who apply short-term trading strategy. Candlesticks can be used to detect short-term psychological changes in the market.
Bid-offer Analysis
Bid-offer analysis, also known as tape reading, can be used to forecast bullish and bearish stock trends on a daily basis by measuring the strength of buyers and sellers of stocks. The number of buyers and sellers in a stock, as well as the direction of the stock's movement at the time, can indicate a combination of tape reading and chart analysis, producing a good signal for traders.
Brokerage Charges for Intraday Trading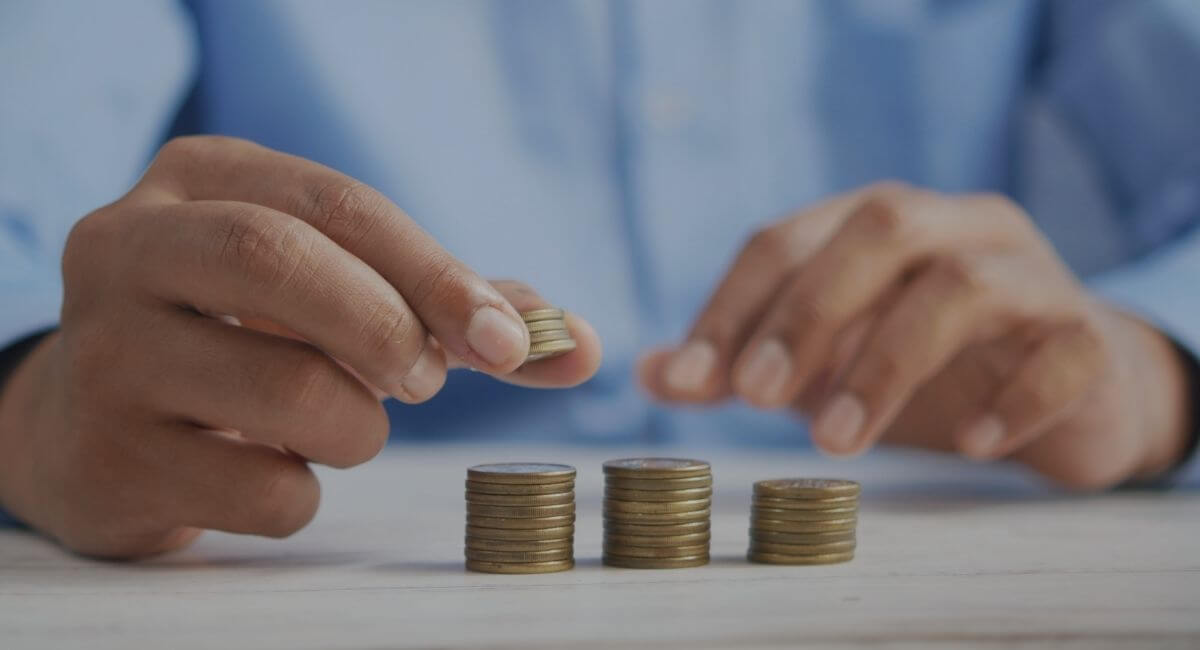 Usually, there will be a separate method of calculation for regular trading (called internet rates) or daily trading (intraday trading) for any brokerage firms. Thus, as an intraday trader, it is best to not be surprised if the broker's fee differs from the regular fee rate.
Intraday Rate
The daily rate, also known as the intraday rate, is applied to any intermittent transaction involving the same number of lots. Regardless of the number of transactions that occur in a day, this intraday rate will only count one-time sales and one-time purchases.
However, keep in mind that the number of lots must match the number of sales and purchases. For example, Ahmad purchased 100 lots of Share A and then sold the same number of lots after the price increased. Ahmad is charged a daily rate of 0.05 percent for sales and 0.05 percent for purchases in this case.
If the total sales and purchases for any other sale and purchase made on the same day are the same, no rate will be charged on the transaction.
Internet Rate
The regular rate, also known as the internet rate or overnight rate, is applied to any transaction that involves only buying or selling and is not interrupted by other transactions occurring on the same day.
How to Get Started Intraday Trading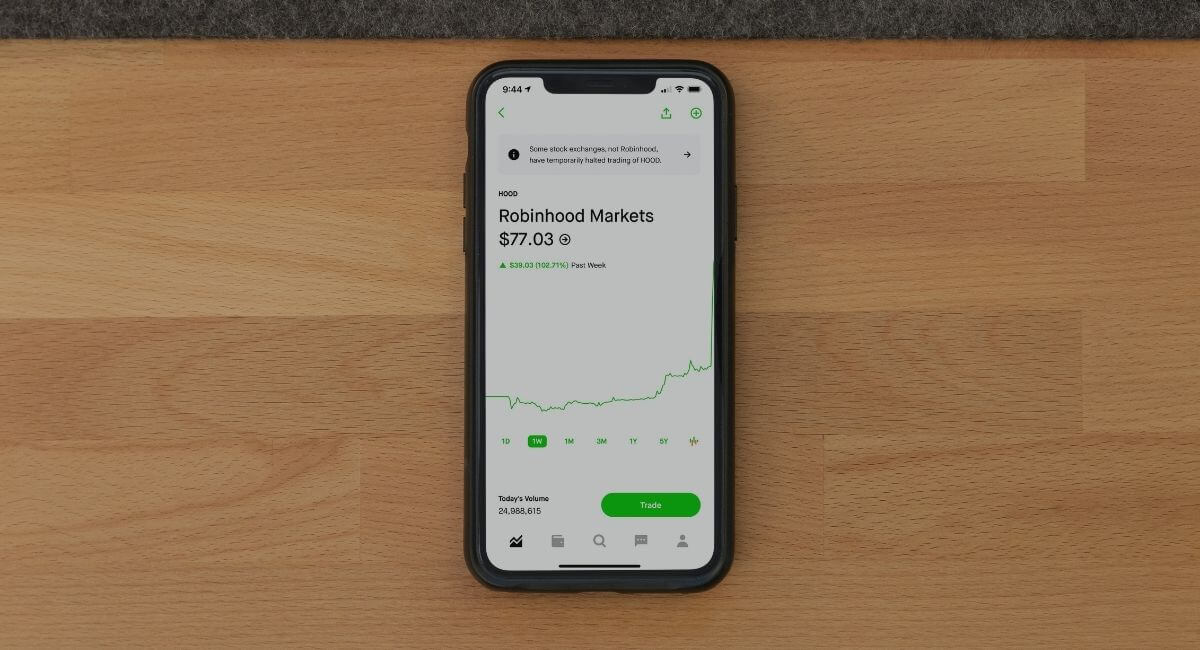 Open a CDS Account
You must first open a CDS account to start trading. CDS Account stands for 'Central Depository System,' and it is used to store electronically purchased shares from Bursa Malaysia. The system will also electronically update all stock buying and selling transactions.
Learn the Basics of Trading
Before you begin investing in stocks, it is a good idea to first learn the fundamentals. Understand the trading strategy, stock markets, and all the intraday trading tips you can learn in order to generate additional income.
Aside from that, Bursa Malaysia offers a virtual platform called BursaMarketPlace through which you can obtain information on all products and companies listed on Bursa Malaysia.
Plan Your Investment Capital
Begin with your extra savings. Make certain that the capital used is money that we are willing to lose. You are not encouraged to use emergency savings to keep your emotions in check while investing.
The minimum capital required for stock investment is the purchase of 100 shares. This means that if the share price is RM1, the initial investment capital is only RM100, but other minor costs must be considered.
Know When to Buy and Sell
As a trader, you must first create a trading strategy or plan before making any purchases. Know when to buy and when to sell, and understand our risk and profit potential.
Best Stocks for Intraday Trading
ZIOPHARM Oncology Inc.
Source: Linkedin
Because of recent developments involving its board members, ZIOPHARM Oncology Inc. has recently become a popular trading stock. The price has risen in response to the unusual volatility action, with the trend indicating high daily volatility.
If you want to profit from speculation and high price movements, ZIOPHARM Oncology Inc is the stock for you.
Advanced Micro Devices Inc.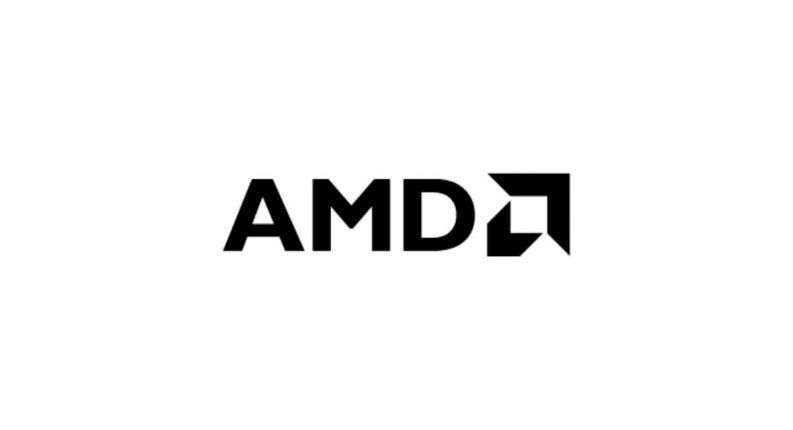 Source: Facebook
As a result of increased demand for its products, AMD is benefiting from this epidemic. As more people work from home, the demand for laptops and PCs with fast processors has skyrocketed.
As a result, AMD has established itself as one of the best intraday trading stocks.
Zoom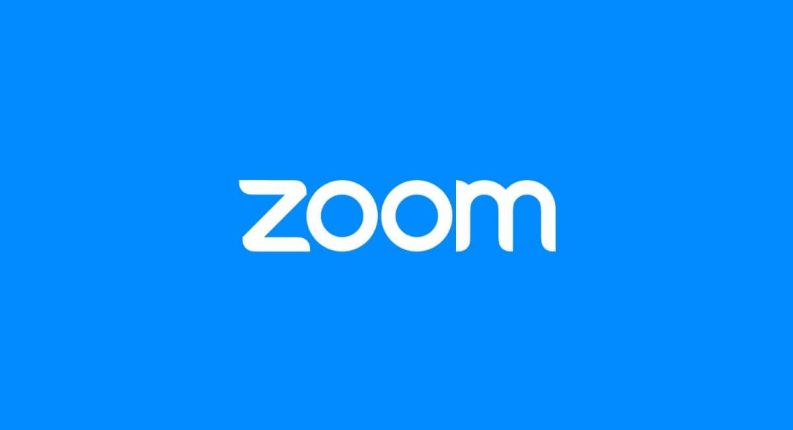 Source: Facebook
Millions of people have switched to virtual communication modes for personal and business purposes since the lockdown. Millions of people have downloaded the Zoom app as the best solution. This fueled its growth, and it eventually reached a market value of $ 162 billion, making it more valuable than IBM.
Zoom is well positioned for future growth and is unquestionably one of the best intraday trading stocks.
Pro and Cons of Intraday Trading
Before you begin your first entry in intraday trading, let us walk over the pros and cons of this trading strategy.
| | |
| --- | --- |
| Pros | Cons |
| It necessitates a small investment | High risks are involved |
| Greater relative returns | Trading without sufficient knowledge can lead to a huge loss |
| Profits can be made quickly, especially when the market is volatile | Requires a significant amount of time and understanding, and is not recommended for beginners |
Conclusion
Essentially, we've all begun to recognise how the stock market provides numerous opportunities. However, before you can start making money as an intraday trader, you must first learn about the stock market's fundamentals and the various trading strategies. Profitability is important, but so is loss minimisation. Thus, we hope this article brings you the confidence and the knowledge you need before you embark on your trading journey.