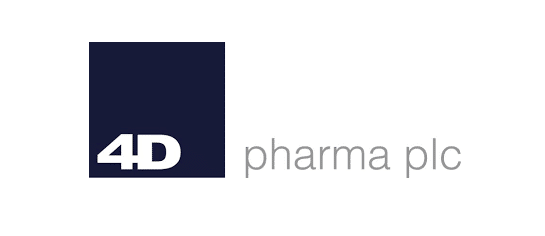 Shares of 4d Pharma PLC (LON: DDDD) today fell 7.32% due to the lack of positive fundamental drivers to boost the biotech company's share price as the UK, European and global stocks markets sold off.
The firm's shares have sold off this week reversing most of the gains made last week after announcing that it was merging with Longevity Acquisition Corporation (NASDAQ: LOAC) ("Longevity"), a NASDAQ-listed Special Purpose Acquisition Company ("SPAC"), to gain access to US markets.
The deal is worth up to $37.6 million to 4D pharma and will see the firm launch a new NASDAQ-listed American Depositary Share (ADS) programme under the ticker symbol 'LBPS' and be immediately admitted to trading on NASDAQ upon completion.
Despite the latest downtrend 4D Pharma is still a solid company given that it holds over 1000 patents and is a leader in the microbiome industry and could present an excellent investment opportunity to the right investor.
The firm has multiple projects at various stages of development with significant potential given its cutting edge technology used in its MicroRx platform, hence, its long-term prospects remain very attractive.
4D Pharma share price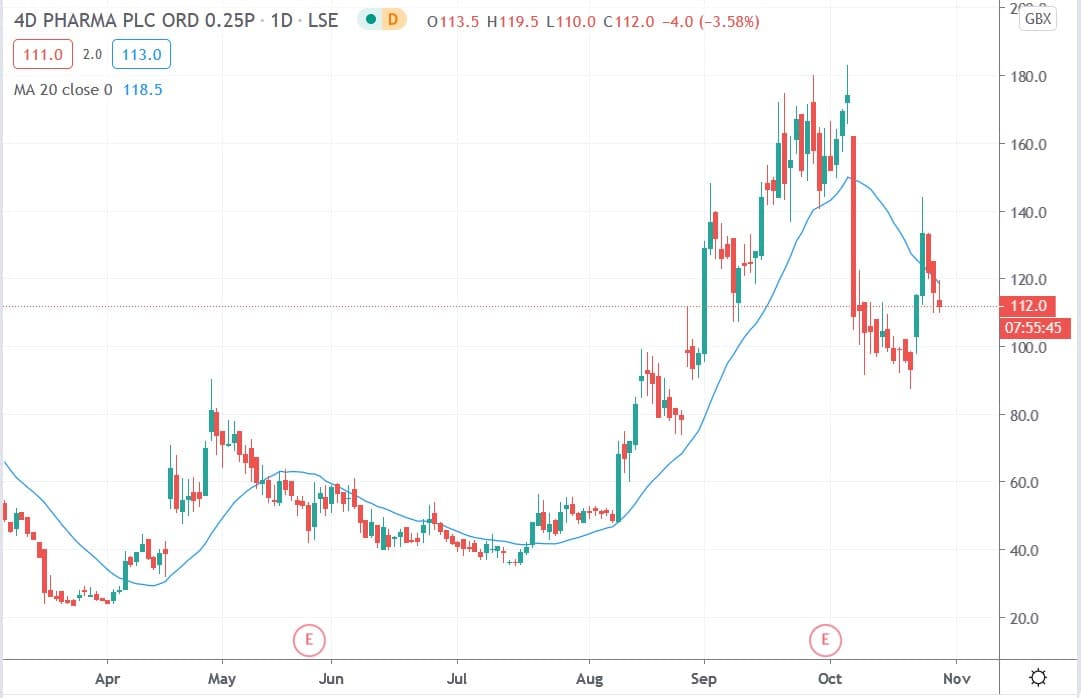 4D Pharma shares today fell 7.32% to trade at 107.5p having dropped from Tuesday's closing price of 116p.
People who read this also read: