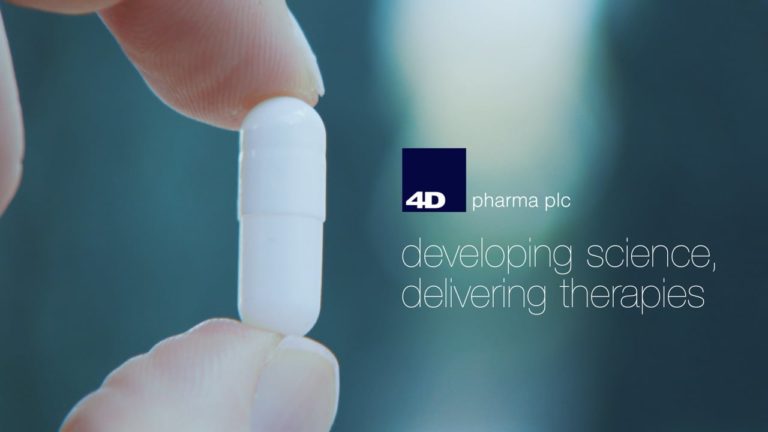 Shares of 4d Pharma PLC (LON: DDDD) today surged 5.7% as investors look forward to its dual-listing on the NASDAQ following a recent merger with Longevity, a special purpose acquisition vehicle (SPAC) to gain access to the US equity markets.
In a recent interview, 4D Pharma's CEO said that the dual-listing is a big step for the company and other European biotech companies because it gives them access to big healthcare funds with more capital.
Such funds also understand the significant market potential that innovative technologies such as live biotherapeutics have, which could easily translate into significant returns for investors if well-funded and packaged to fill current gaps in the market.
4d Pharma has several drugs under development that could get regulatory approval in the near future including its Blautix® irritable bowel syndrome drug, that can treat both IBS-C and IBS-D, which just passed phase two trials.
The company is also running a COVID-19 trial based on its asthma medication, which could generate significant revenues for the company if successful.
4D Pharma also has its MRx0518 drugs which can be used to treat metastatic renal cell carcinoma (mRCC) and metastatic non-small cell lung cancer (mNSCLC) when combined with Keytruda and this drug is also on track for regulatory approval.
The company has over 1,000 registered patents and is working on other technologies that are revolutionising the live biotherapeutics industry. Its recent partnership with Merck is proof that industry leaders think highly of the company's progress.
4d Pharma share price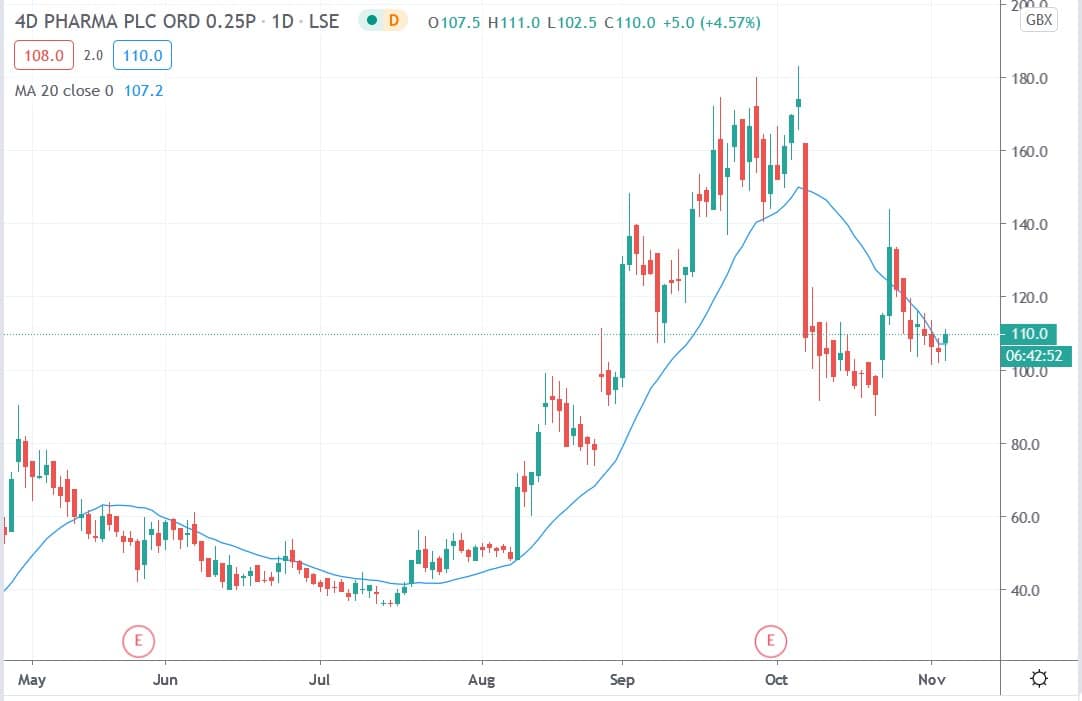 4D Pharma shares today rallied 5.7% to trade at 111p having risen from Tuesday's closing price of 105p.
People who read this also read: