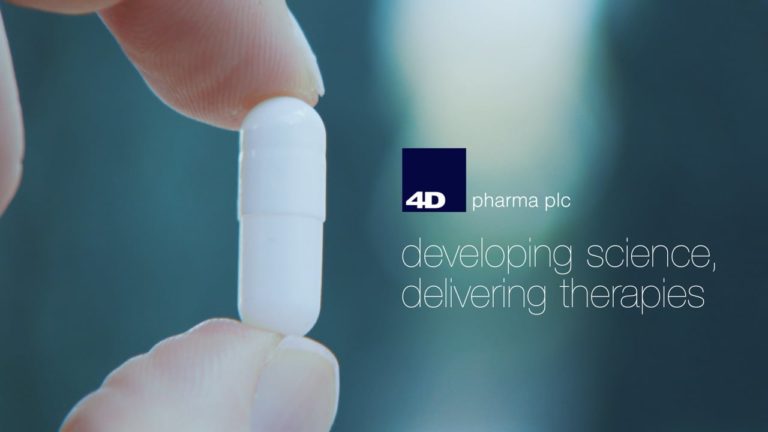 Shares of 4d Pharma PLC (LON: DDDD) surged 9.87% today despite the lack of major news releases from the live biotherapeutics company, which continues to trade sideways this week.

The company had a series of positive news in the past few months that led its stock to trade at a high of 182p in early October before shedding over half of its gains since then to trade in the 90s as of today.
4D Pharma has had a long history of burning through its cash reserves without generating a profit since its IPO on London's AIM market in 2014, but the company's future prospects look much brighter now.
The company managed to partner with Merck, a tier-1 pharmaceutical company to conduct a clinical trial for its MRx0518 drug candidate combined with Merck's Keytruda cancer treatment to target solid tumours with promising phase I/II results.
4D Pharma has 15 other drug candidates targeting diseases such as cancers, irritable bowel syndrome, autism, Chrohn's disease, and COVID-19 among others. The fact that these drugs are being developed using novel technologies indicates that the firm could have a strong edge against its peers given the many patents held by the company.
Investors are anticipating the dual-listing of 4D Pharma on the NASDAQ in January, which is set to generate an initial $15 million in cash for the company while creating the opportunity to raise more capital from American investors.
4D Pharma appears like a great bargain at current prices despite the fact that it is not yet profitable.*
*This is not investment advice.
4D Pharma share price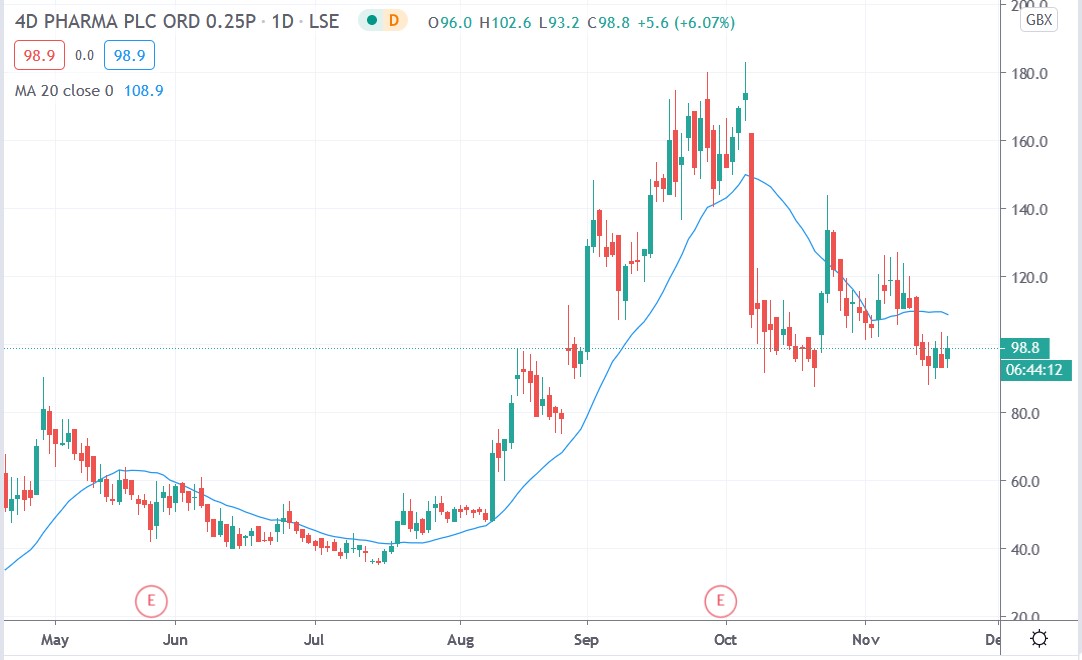 4D Pharma shares surged 9.87% today to trade at 102.4p having rallied from Wednesday's closing price of 93.2p.
People who read this also read: