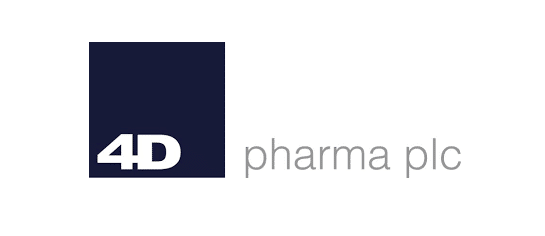 Shares of 4d Pharma PLC (LON: DDDD) today fell 7.2% despite the pharmaceutical company's recent presentations showing the positive results of its phase I and II trials of its Live Biotherapeutics cancer drug.
The data was presented on Monday via three posters at the Society for Immunotherapy of Cancer (SITC) Annual Meeting 2020, which was being held from November 9 – 14, 2020.
The first poster included the first data presented for MRx0518 as a monotherapy. The results are from the completed Part A of a Phase I trial of MRx0518 in the neoadjuvant setting.
Two further presentations provide updates on the ongoing Phase I/II trial of MRx0518 in combination with Keytruda® (pembrolizumab) in patients refractory to checkpoint inhibitors.
The ongoing, two-part Phase I study is assessing the safety and tolerability of MRx0518 monotherapy in treatment-naïve subjects undergoing surgical resection of solid tumours.
Duncan Peyton, 4D Pharma's CEO, said:
"The data generated from both our trials of MRx0518 and presented this week at SITC, in monotherapy and combination with an immune checkpoint inhibitor settings, is further evidence of the potential of 4D's LBPs in oncology. The strong immunological signals of biological activity shown in the monotherapy trial provide further clinical evidence of the role and contribution of MRx0518 to the impressive results we see in combination with Keytruda in an incredibly difficult to treat patient population."
4D Pharma's stock is down this week despite the three positive presentations.
4d Pharma share price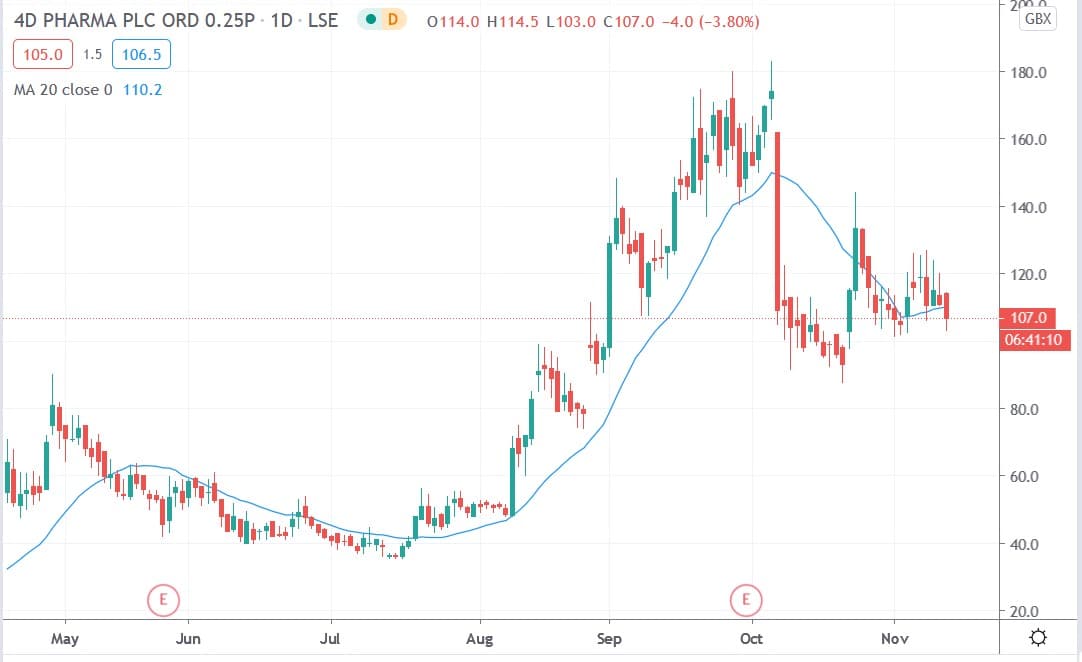 4D Pharma shares today fell 7.2% to a low of 103p having fallen from yesterday's closing price of 111p.
People who read this also read: