Shares of 7digital Group Plc (LON:7DIG) today surged 61.8% higher after the digital music and radio services company announced that it had signed a contract with a major global tech firm for access to its music catalogue.
The company revealed that the contract kicked off in August and is set to run up to 2021. The deal gives the major tech firm access to 7digital's music platform including to rights-secured labels.
7digital will also provide tracking and reporting services as part of the deal.
The firm did not reveal the name of the major tech company, but many are speculating that it is one of the FAANG group of stocks, that is, Facebook, Amazon, Apple, Netflix or Google.
7digital stock recently rallied 125% after its  deal with Triller
7digital share price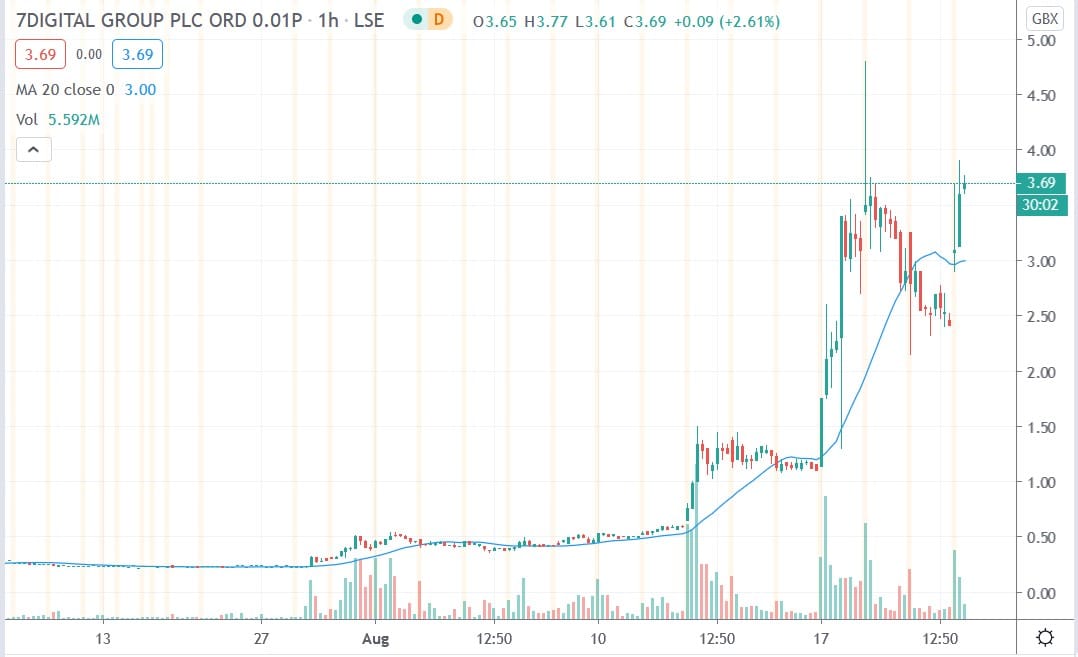 7digital shares today rallied 61.8% to 3.90p having risen from yesterday's closing price of 2.41p.