Shares of 7Digital Group PLC (LON: 7DIG) fell 22% over the last two days as the positive momentum that had fueled the music streaming company's stock rally to its all-time high in August fades away.
The company's shares have been on a downtrend since August as they have fallen 63.5% from their all-time high of 4.80p. The stock's losing streak has been punctuated by a few bullish days, but the bears are still firmly in control of the share's price action.
However, there is light at the end of the tunnel for bullish traders and investors who may be wondering when the stock shall reverse its recent downtrend and head higher.
7digital is set to release its half-year results combined with an updated trading statement on Monday, September 28th and this could be a catalyst for a strong move in either direction. Its highly likely that the stock will rally if the results are positive, and it could tank if the results fail to meet analysts expectations.
For now, I would hold off establishing any new positions in the company until after the release of its H1 results on Monday.*
*This is the author's opinion and should not be construed as investment advice.
7Digital share price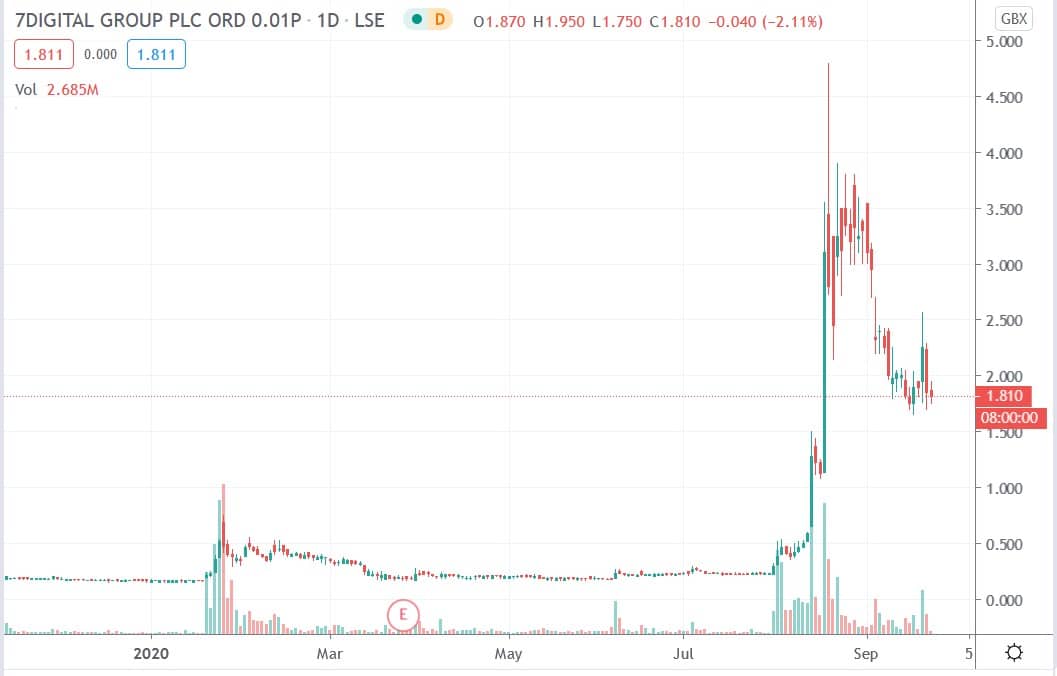 7digital shares have fallen 22% since Monday to trade at 1.75p on Tuesday morning having started the week trading at 2.245p.
People who read this also read: