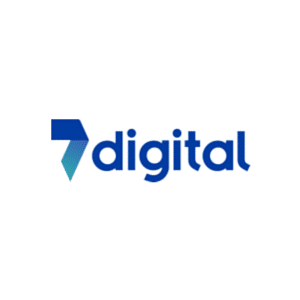 Shares of 7Digital Group PLC (LON: 7DIG) have fallen 70% from its August highs amid a lack of major releases from the company and many might be wondering when the stock will rally again.
The stock's initial rally occurred over several days in August when it signed a contract with Triller and Donald Trump was threatening to ban TikTok from operating in the US.
Many things have happened since then including Tiktok's acceptance of an offer from Oracle and Walmart to buy its US business, which gained Trump's approval. The company has a solid business model, and we can attribute its 2-month decline to the fact that TikTok is not yet banned within the US.
The music streaming company also released its interim full-year results for the 2019 fiscal year, which got a lukewarm response from investors as its stock price traded sideways after the event.
7Digital has repositioned itself as a music technology company and has a leading position in the B2B industry where it provides music streaming services to other companies.
The stock has also been unwinding the parabolic rally that occurred in August, which is usually followed by a downtrend as was the case here. Its steady decline over the past two months may present an excellent buying opportunity for long-term investors.*
As a trader, I'm waiting for confirmation that the downtrend has ended and that a new uptrend has begun before establishing any new positions.*
*This is not investment advice
7Digital share price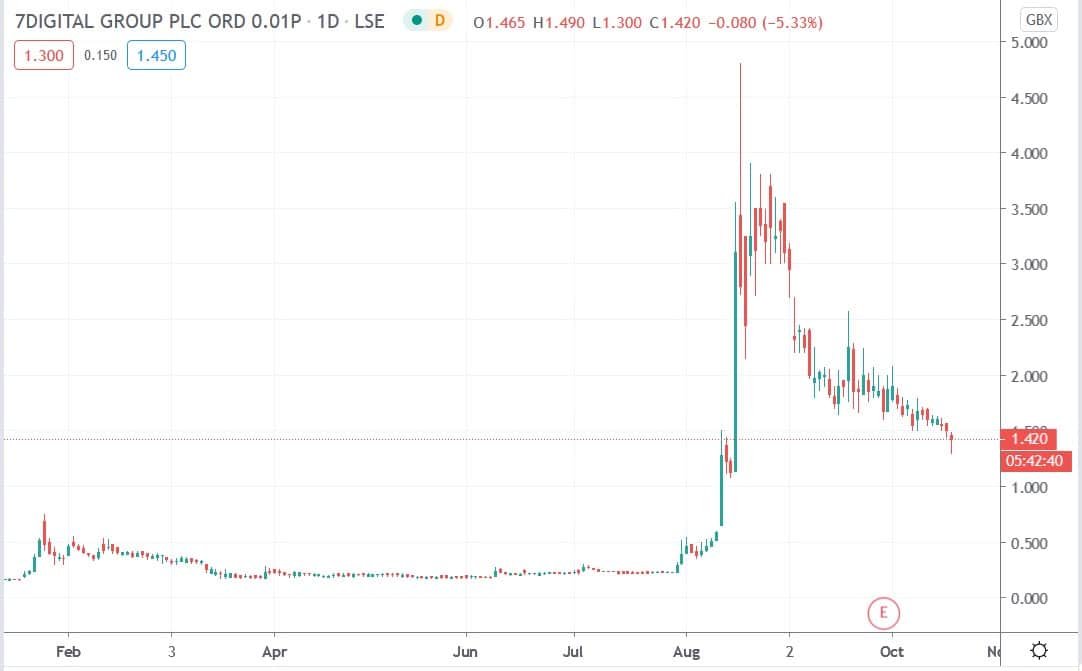 7Digital shares have fallen 70% from the August high of 4.79p to trade at 1.42p today.
People who read this also read: