Shares of 88 Energy Ltd (LON: 88E) gapped 19% higher after receiving a two-year extension to continue exploration activities on the Umiat Oil field in the North Slope of Alaska.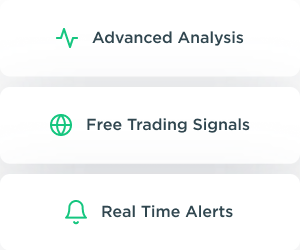 The extension allows the company to continue exploring the site potential up to August 2023. In addition, the oil firm is currently conducting an extensive review of the oil field's historical data to chart a way forward.
88 Energy is also analysing the data from the Merlin-1 well in the neighbouring Project Peregrine license area.
Investors cheered today's announcement, which comes two days after the oil company named Philip Byrne as non-Executive chair, who takes on the role from Michael Evans, who recently retired.
Bryne immediate former role was as an executive vice president of marketing, trading and commercial activities at Santos Energy, an Australian oil and gas producer.
88 Energy also appointed Robert Benkovic as its new Chief Operating Officer (COO), whose immediate former role was the group manager of reservoir engineering at Impex, a Japanese oil company.
The oil company's shares have rallied higher since Monday and are now up 38.5%. However, the shares are fats approaching significant resistance at the 3p level and are likely to pull back, given that the latest rally has led to a parabolic shape.
Investors are likely to get a better entry in future after the very likely pullback.
*This is not investment advice.
88 Energy share price.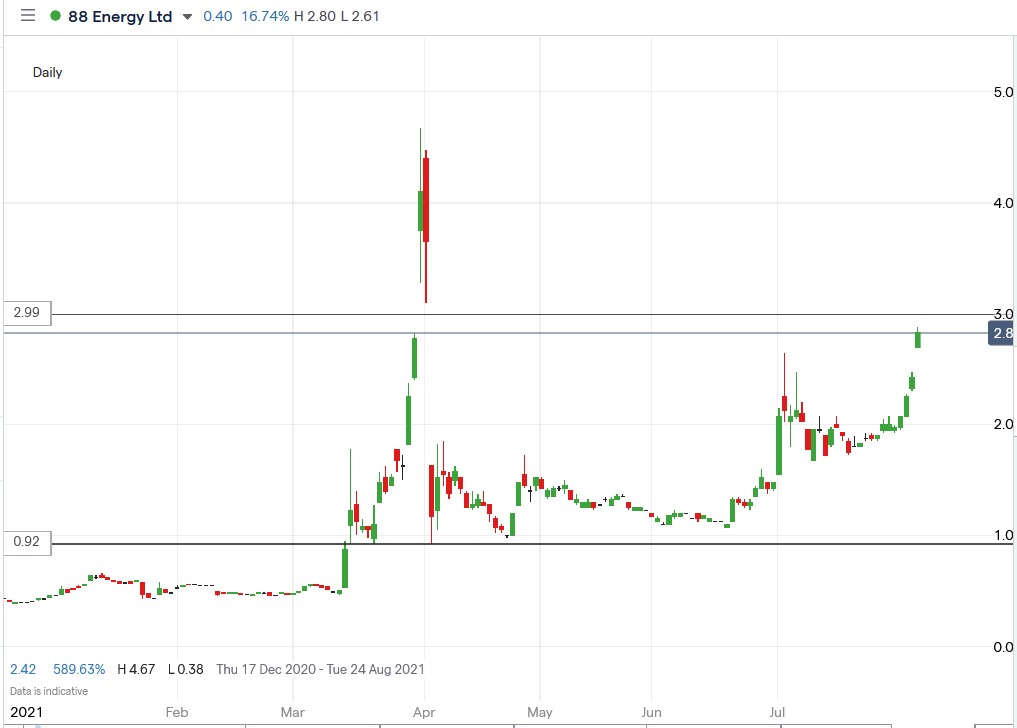 88 Energy shares gapped 19% higher to trade at 2.88p, rising from Tuesday's closing price of 2.42p.