Shares of AFC Energy (LON: AFC) are edging higher on Thursday after the company unveiled it's new zero-emission power generator to be featured in the inaugural Extreme E electric SUV racing series that begins in April 2021.

Extreme E's new all-electric off-road racing series aims to highlight climate change's impact on the world's fragile ecosystems.
In July, Extreme E and AFC Energy entered into a collaboration to power Season 1 race vehicles through using AFC's proprietary zero-emission hydrogen fuel cell technology.
Following six months of engineering and design, the hydrogen power generator has been commissioned and handed over to Extreme E this week. It has been inspected in person by the Extreme E engineering team and configured to operate across the desert, arctic, and high-altitude locations.
It will power all of the championships Odyssey 21 and electric SUVs in the inaugural season of racing.
The event will include teams run by current Formula 1 world champion Lewis Hamilton, former champions Nico Rosberg and Jenson Button, and other high-profile established teams, such as Andretti United and Chip Ganassi Racing. Each team will charge their vehicles using electricity generated by AFC energy's fuel cell power system.
The event also has broadcast deals in place with Sky and the BBC in the UK, Discovery in Europe, and Fox Sports in the US, Canada, and the Caribbean, with the event expected to generate a global TV audience of over 200 million.
Adam Bond, AFC Energy's CEO, said: "Hydrogen continues to gain momentum as a viable worldwide platform that affords a key solution to the decarbonisation of sectors where electrification and grid infrastructure is absent. Extreme E's vision to use motorsport as a platform to introduce new technologies, such as fuel cell technology, to support this goal is to be congratulated and AFC Energy is very proud to be associated with such a landmark initiative."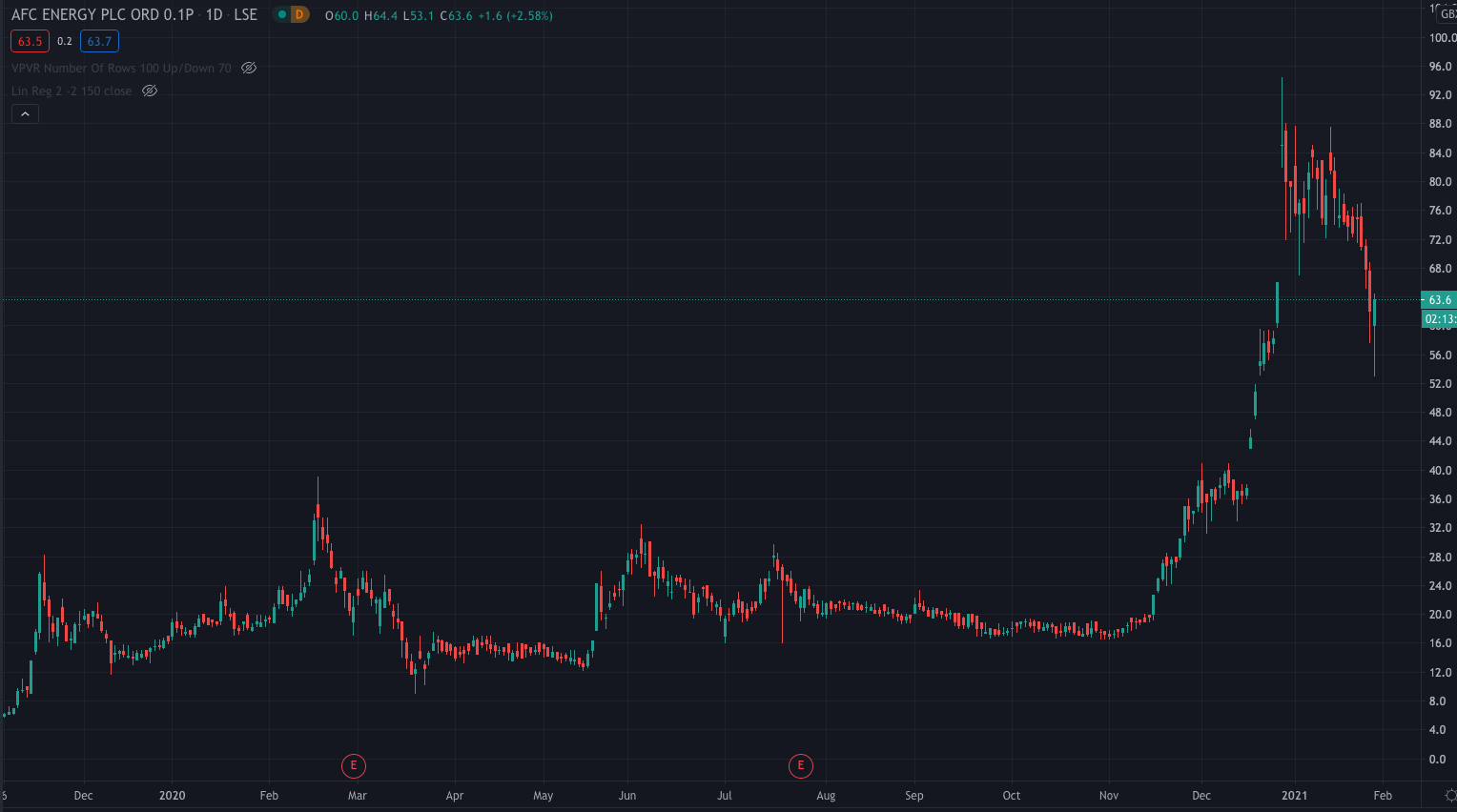 AFC's share price is currently trading up 2.98%, at 63.6p per share. In the last three months, its stock price has gained 259.50%.