Shares of European airlines have plummeted on Monday after UK Prime Minister Boris Johnson announced a tier 4 lockdown in London and across the south-east of England due to a new strain of coronavirus that they claim could be up to 70% more transmissible. 
The news resulted in countries almost immediately closing their borders to UK travellers. 
European countries, including The Netherlands, Belgium, Italy, Austria, Germany, Spain, Portugal, Sweden, Bulgaria, Ireland, and France, have all banned or are planning to ban UK travellers. Several countries outside of Europe have also halted travel from the UK. 

France has since imposed a 48-hour ban on people and truck-borne freight going into France from the UK, prompting potential chaos at ports. 
Shares of European stocks have fallen with the FTSE wiping out £33 billion in the first few minutes of trading. Airlines stocks have predictably taken the biggest hit in response to the bans:
Air France -5.95%

Lufthansa -4.77%

EasyJet -9.93%

TUI -5.80%

Ryanair -5.54%

IAG -8.73%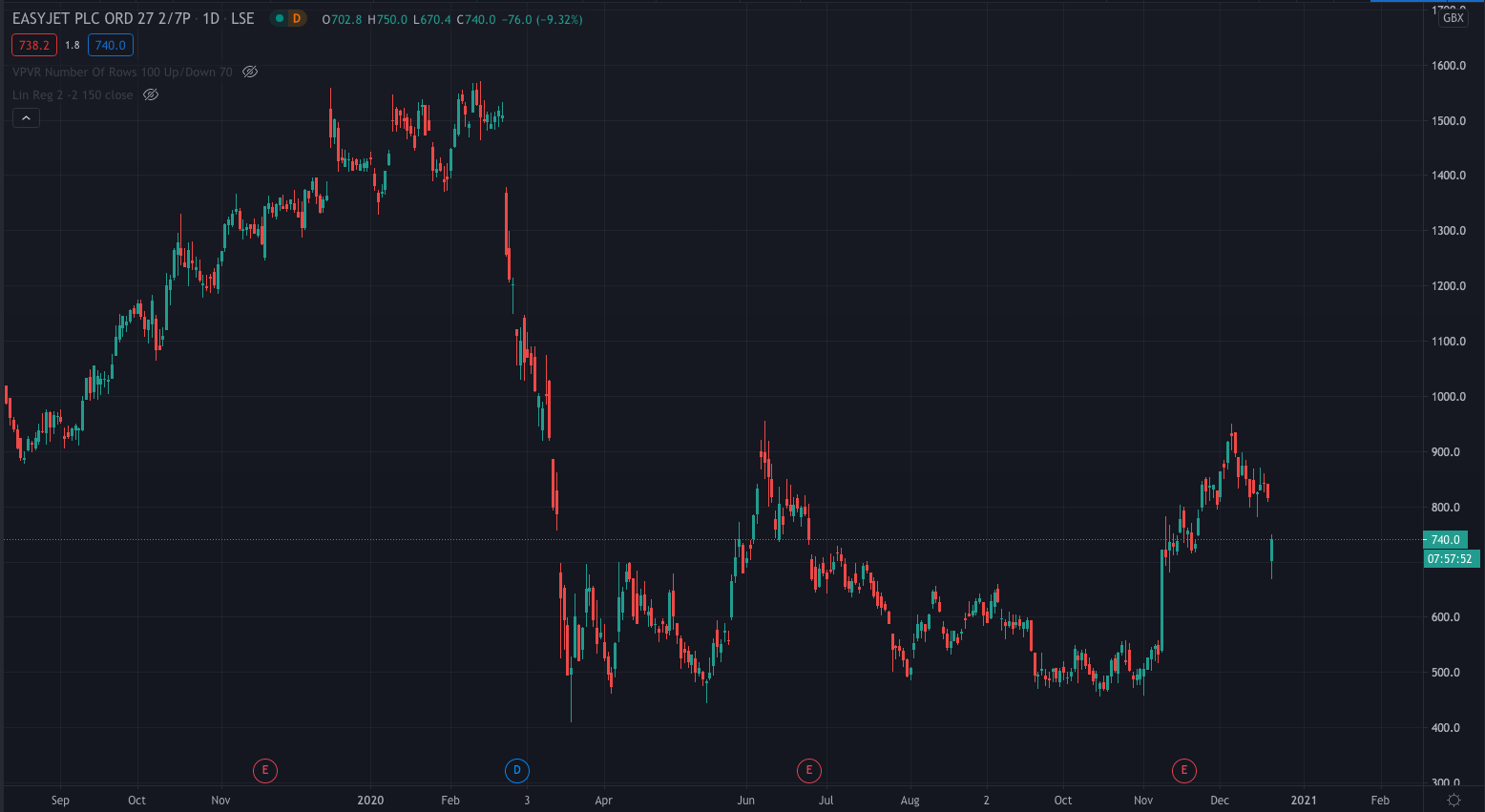 The UK government said that the new fast-moving strain is said to be driving a rapid spread of new coronavirus infections, although, the symptoms aren't said to be any more severe than current strains of the virus. 
The fatality rate in the UK over the past few weeks has remained relatively stable, and with the country expected to approve the AstraZeneca/Oxford University coronavirus vaccine before the new year, we could see the current market fears fade. 
However, UK Health Secretary, Matt Hancock has warned that the country has an enormous challenge on its hands.