Shares of Amigo Holdings PLC (LON: AMGO) today plunged 27.7% lower after the company announced that it will start issuing new loans in 2021 as it deals with an unprecedented number of complaints.

The subprime leader had been given up to October 30th by the UK's Financial Conduct Authority (FCA) to deal with a backlog of 25,571 customer complaints. Amigo said that it had responded to all the complaints and was planning to issue final responses to customers on 2,517 complaints.
The guarantor loans lender said that it had received an avalanche of new complaints from customers via claims management companies, which necessitated the move to postpone the issuance of new loans to 2021.
The lender said that it had issued £47mln as compensation to its customers and raised its provisions for complaints from the £116.4mln allocated in Q1 to more than £150mln.
The latest move is set to affect Amigo's profits, which fell to £3 million in the quarter ended June 30 from the £18.1mln recorded in a similar period last year.
Gary Jennison, Amigo's CEO said: "We will be back lending to our customers that need to access an Amigo loan as soon as we can, but do not envisage this being before 2021."
Amigo Loans share price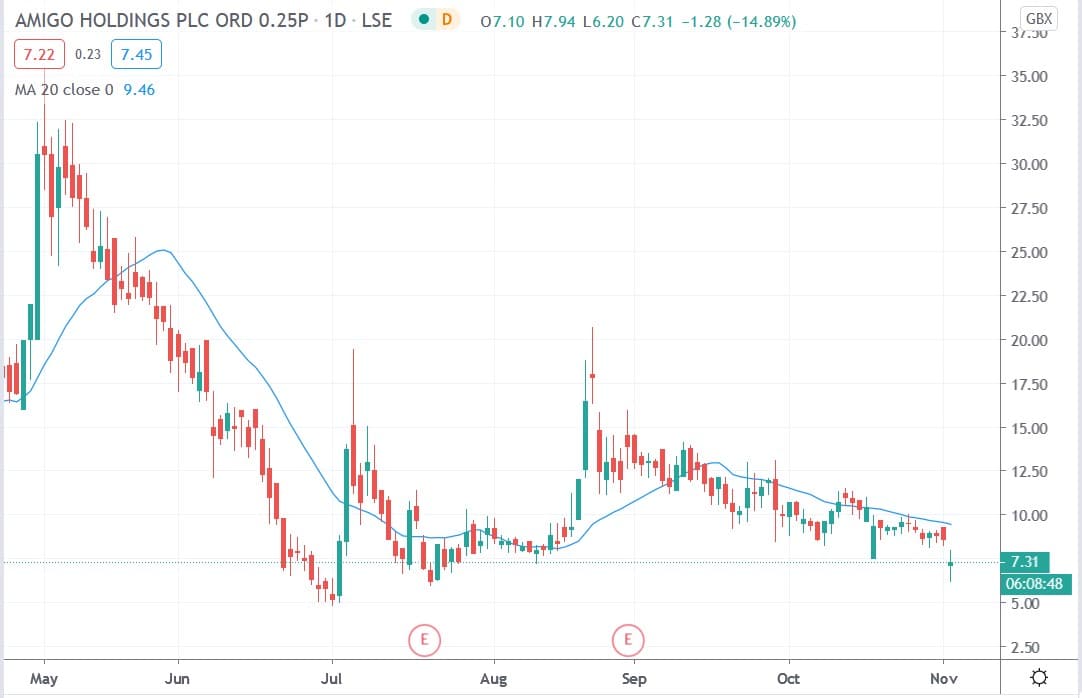 Amigo shares today fell 27.7% to trade at 6.21p having dropped from yesterday's closing price of 8.59p.
People who read this also read: