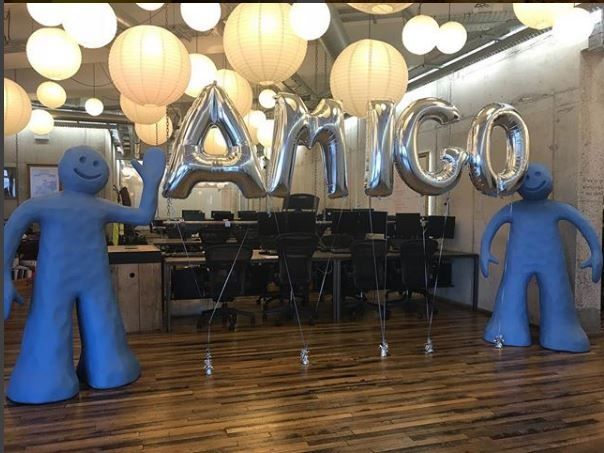 Shares of Amigo Holdings PLC (LON: AMGO) crashed 69.8% from their early May highs after the British High Court ruled that the proposed compensation scheme was unfair to its customers while protecting shareholders and bondholders.

The unexpected ruling triggered the crash in the guarantor lender's share price even though it got 74,877 customers to vote in favour of the scheme, representing over 95% of those who voted.
The scheme was opposed by the UK's Financial Conduct Authority (FCA) because it placed a heavy burden of keeping the company afloat on customers, who would receive less compensation than they were due.
Amigo Holdings said that it was considering all options, including a possible appeal. Investors sold the lender's shares on fears that the company would declare bankruptcy after the unfavourable ruling, as the management has frequently warned.
However, I believe the lender's chances of going bankrupt are pretty minimal given the recent investments by institutional investors led by J.P.Morgan, which has scooped up a large number of the company's shares.
Furthermore, the demand for Amigo's services in the UK is too high for the company to ignore, given the high unemployment rate created by the coronavirus pandemic that has plunged many people into financial distress.
The FCA and the High Court believe that Amigo can offer a better deal to its customers, as evidenced by the recent ruling. As investors, we must not forget that the FCA knows a lot more about Amigo's operations than what is in the public domain.
While the risk of Amigo declaring bankruptcy is quite real, I believe that the lender will come up with a fairer compensation scheme that satisfies the FCA as well as the courts, but only time will tell.
In the meantime, I would keep monitoring the company's shares. Its current price is quite attractive given that its shares are trading at support, but we could easily get further declines.
*this is not investment advice.
Amigo Holdings share price.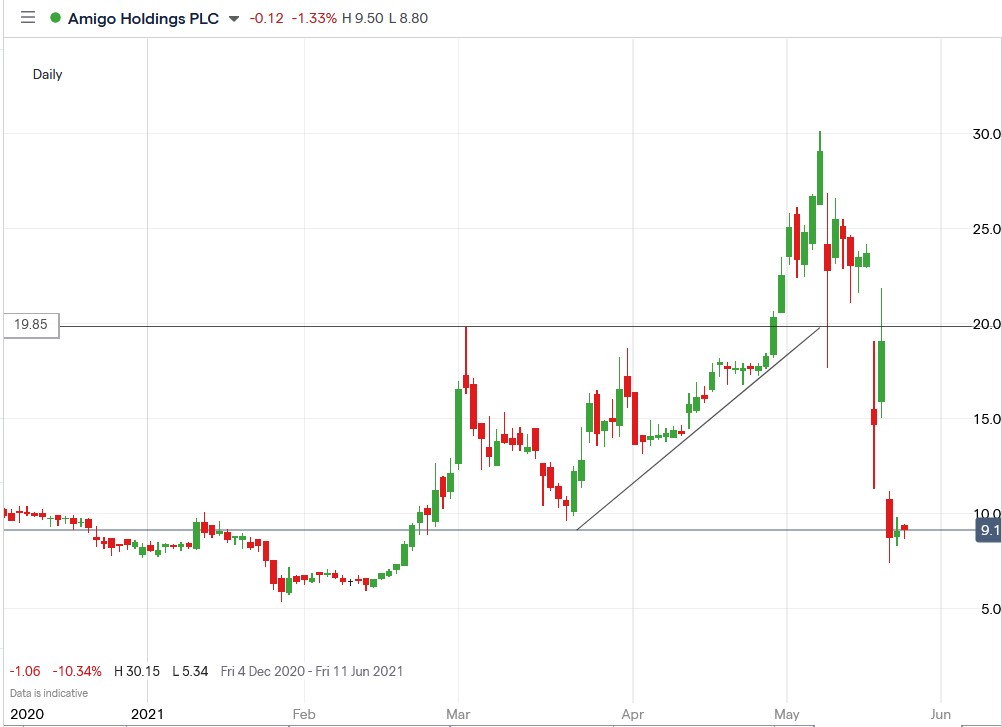 Amigo loans shares crashed 69.76% from their pre-ruling highs of 30.1p to their current share price of 9.1p. What's next for the lender?
Should You Invest in Amigo Loans Shares?
One of the most frequently asked questions we receive is, "what stocks are best to buy right now?" It's a wide-ranging question, but one that we have answered… Our AskTraders stock analysts regularly review the market and compile a list of which companies you should be adding to your portfolio, including short and longer-term positions. Here are the best stocks to buy right now