Investors looking forward to the Arm IPO will be pleased to learn that the company has lowered its IPO target valuation to between $50 billion and $54 billion, which is much lower than what SoftBank paid to acquire the 25% of the company it did not own from its $100 billion Vision Fund.
---
YOUR CAPITAL IS AT RISK. 81% OF RETAIL CFD ACCOUNTS LOSE MONEY.
---
SoftBank acquired the remaining 25% at an enterprise valuation of $64 billion, and many expected the company to seek the same amount at its IPO. However, Arm's latest earnings results showed that its revenues fell 1% due to a slowdown in global smartphone sales.
Searching for the Perfect Broker?
Discover our top-recommended brokers for trading stocks, forex, cryptos, and beyond. Dive in and test their capabilities with complimentary demo accounts today!
YOUR CAPITAL IS AT RISK. 81% OF RETAIL CFD ACCOUNTS LOSE MONEY
Arm is now expected to price its IPO shares at between $47 to $51 per share and will be looking to sell at least 10% of its outstanding shares to raise between $5 billion and $5.4 billion. However, the company should be fine selling the IPO shares given the significant interest from its customers.
Arm's IPO has attracted significant interest from its customers, including Apple, Intel, Amazon, Nvidia, Microsoft, Alphabet, TSMC, and Samsung Electronics, which have already committed to buying a percentage of the IPO shares to acquire a stake in the company to avoid missing out on Arm's technology, which they all use in their chips. 
As a chip designer, Arm's designs are used by all the above companies to manufacture their chips, and all the firms want to expand their commercial relationship with Arm and ensure that their rivals do not gain an edge.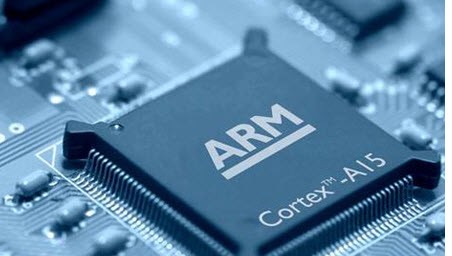 However, the IPO price could rise if there is significant demand for the Arm shares and the company gets bids that surpass the shares on offer. SoftBank might raise the prices based on the demand as it starts marketing its IPO this week.
The large technology companies interested in Arm's IPO are looking to prevent their peers from acquiring Arm in future by ensuring that they also have a stake in the company and can veto any moves to acquire the firm by their competitors, given the stiff competition among global tech giants.
Arm's IPO will make it the most valuable company to list in New York since electric car maker Rivian Automotive debuted in 2021. There is a lot of interest in the Arm IPO, and many are waiting to acquire a stake in the company once the IPO occurs.
---
YOUR CAPITAL IS AT RISK. 81% OF RETAIL CFD ACCOUNTS LOSE MONEY.
---