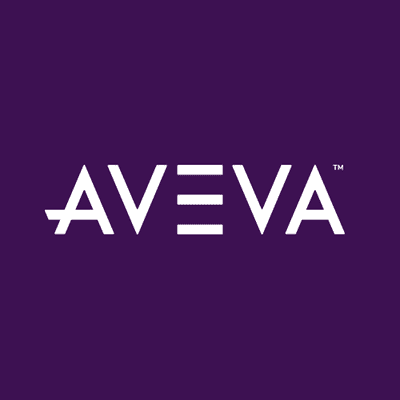 Shares of AVEVA Group plc (LON: AVV) fell 21.5% today after the company's shares from the rights issue debuted on the London Stock Exchange triggering the drop in its share price.

The industrial software provider recently announced a £2.84 billion ($3.73 billion) rights issue to fund its $5 billion acquisition of OSIsoft, which would see the company issue 125.739 million new ordinary shares.
The new shares were set to start trading today following their approval by AVEVA shareholders at the annual general meeting held yesterday. Each shareholder was set to receive 7 rights issue shares (nil paid) for every 9 shares they hold in the company.
The rights issue was fully subscribed given that each rights issue share was priced at £22.55 per share representing a 32.2% discount to the theoretical ex-rights price (TERP) of £33.28 per existing ordinary share.
AVEVA intends to acquire OSIsoft to gain access to the company's PI system, which makes software that captures data from ships, chemical boilers, and power plants. OSIsoft's system also captures data from other industrial facilities in sectors such as oil and gas, mining, pulp and paper and water.
Today's decline was the result of the rights issue shares debuting on the LSE, hence the significant drop in the company's share price.
Aveva share price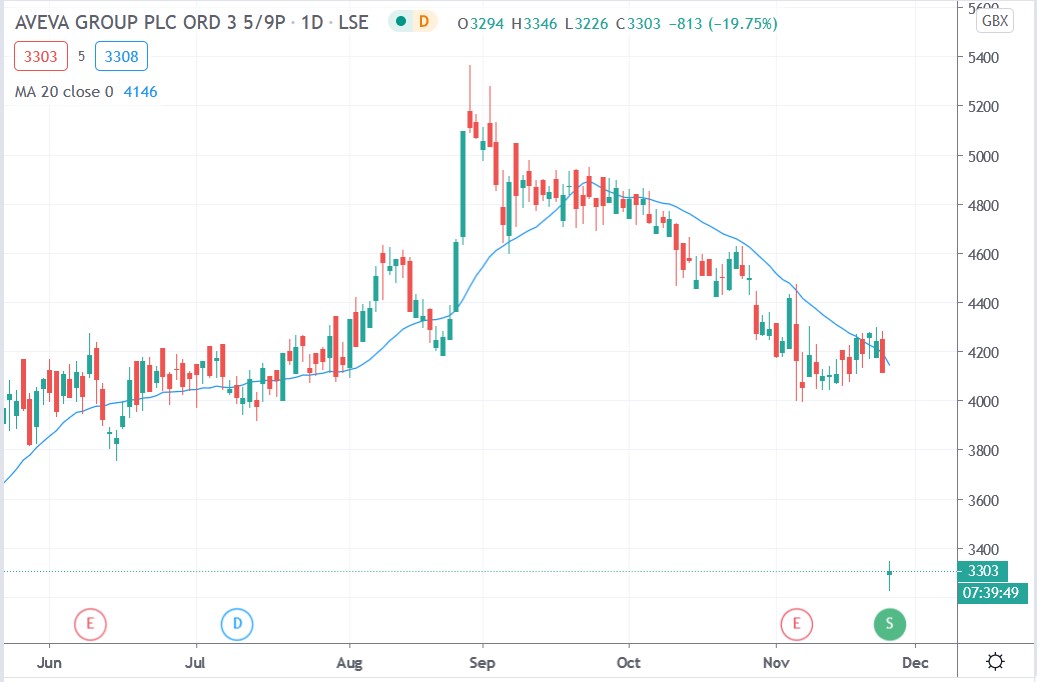 Aveva shares today fell 21.5% to trade at 3230p having fallen from Tuesday's closing price of 4116p.
People who read this also read: