Shares of Ayro Inc (NASDAQ: AYRO) ended the week flat after rallying on Monday and Tuesday then giving up all its gains by Friday to close the week at the same level it opened.
Many investors who bought Ayro shares believe that the company is the next Tesla given that it also manufactures electric vehicles with a major focus on service vehicles used in schools, hotels, universities and other institutions.
Ayro's business model is strategic, given that it avoids direct competition with industry giant Tesla, which is focused on sedans, SUVs and long-range trucks. However, could the company have chosen the wrong niche given the effects of the COVID-19 pandemic and the lockdown measures that followed?
Ayro share price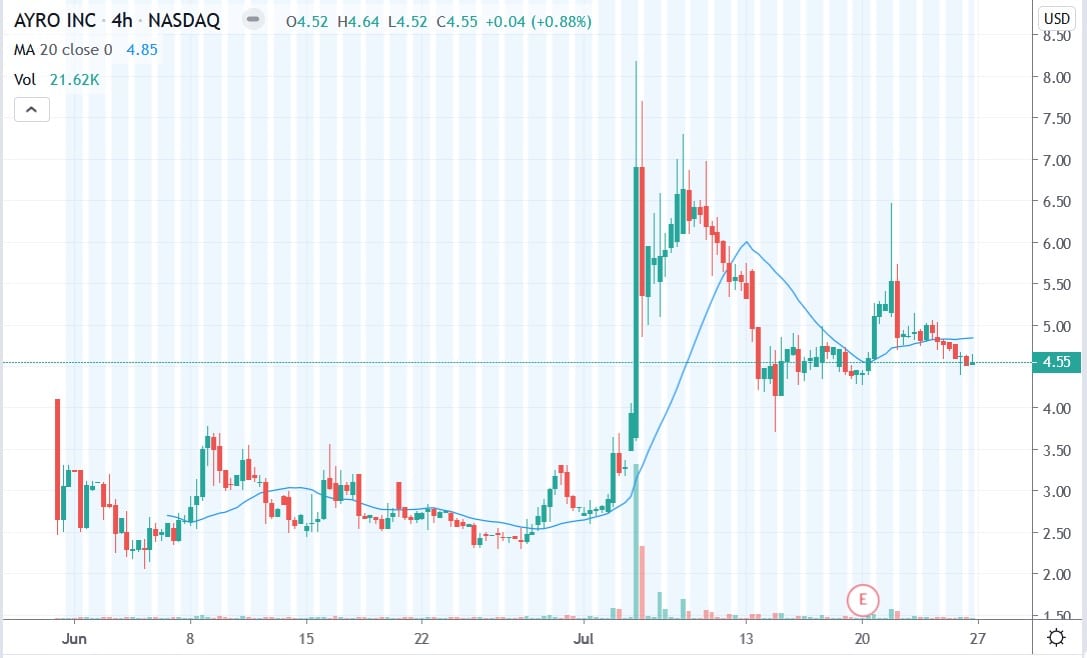 The fact that most governments closed schools, universities, and hotels to combat the spread of the coronavirus means that most of Ayro's potential clients are facing major business challenges.
The protective measures implemented even as most countries reopen their economies have led to significant changes in schools, universities, hotels and other institutions as they comply with social distancing measures.
The above measures mean that demand for Ayro's vehicles has already been dented and it is not yet clear how this will play out in future.