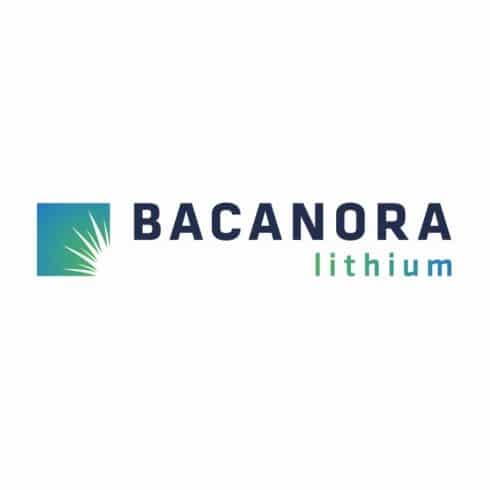 Shares of Bacanora Lithium PLC (LON: BCN) are up 49.8% in October as the company's stock surges driven by several fundamental factors that have fueled the rally from 24p on September 30, to 35.99p today.
Firstly, the lithium mining company sold a 50% stake in its Zinnwald German mining project to Erris Resources, a Europe-focused mining company in order to generate capital for its Sonora lithium project located in Mexico into production.
Secondly, the rising demand for lithium-ion batteries globally as legacy car manufacturers such as Toyota switch their focus to the development and production of electric vehicles has seen lithium stocks rally higher.
The fact that demand for lithium is set to outstrip supply over the next two years is also a major driver behind Bacanora's recent rally given that the metal is also used in solar power systems, whos demand has surged exponentially.
Furthermore, the European Union Commission designated lithium as a critical raw material in early September, which means that there will always be a market for Lithium within the EU.
The company expects to start building production facilities at Sonora in 2021 with the first deliveries of the downstream battery-grade lithium products expected in 2023. Ganfeng Lithium and Hanwa Corp who have partnered with the company on the project are set to be the first clients.
Given the multi-year timeline attached to the Sonora project, it is highly likely that investors who missed the current move will get a better setup with better risk: reward ratio in future.*
*This is not investment advice.
Bacanora share price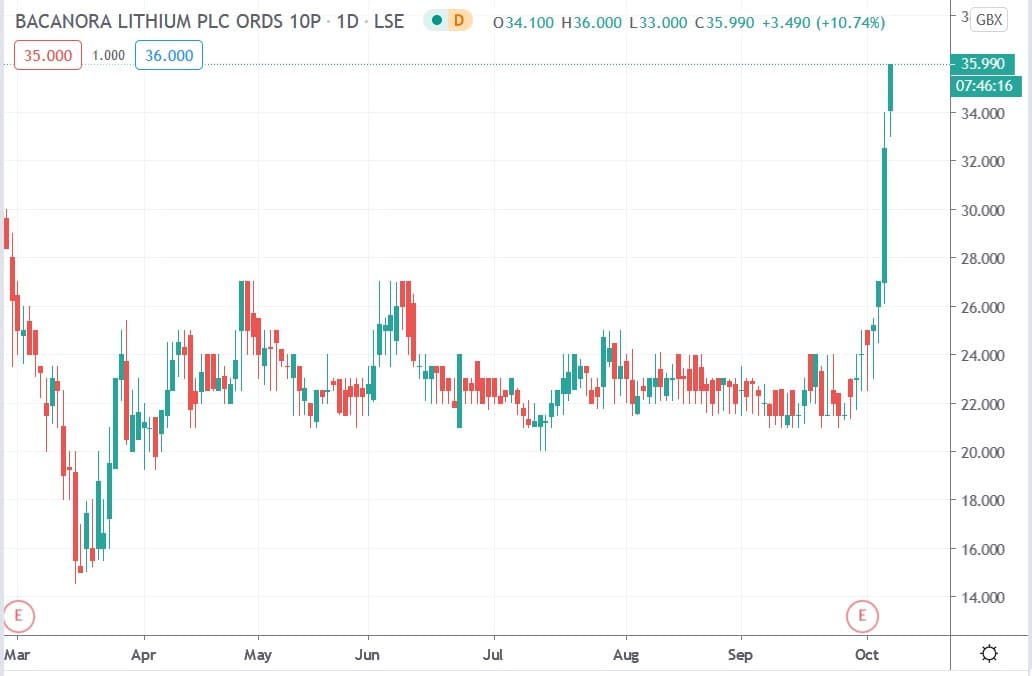 Bacanora shares today surged 10.46% to trade at 35.99p having rallied from Tuesday's closing price of 32.48p.
People who read this also read: