Barratt Developments Plc (LON: BDEV) today rallied higher as UK homebuilders rallied higher led by Persimmon. Investors were pleased when Persimonn revealed that average home price in the UK had risen during the first six months of the year.
Average home prices rose to £225,066 from £216,942, but the number of houses sold fell 35.4% to 4,900 units from 7,584 sold in H1 2019.
Investors were impressed by the data and bid up most homebuilding stocks including Barratt Developments, which rose 2.57% to 534.8p.
The company is scheduled to release its earnings report on Sep 02, 2020.
Barratt Developments share price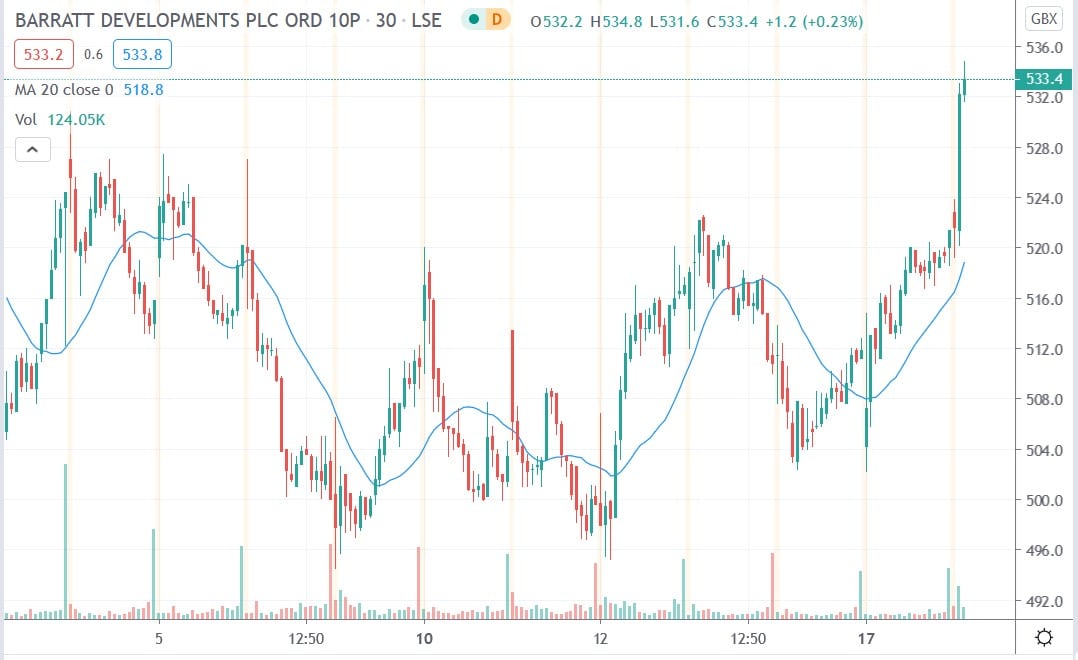 BDEV shares today rose 2.57% to trade at 534.8p having closed Monday's session trading at 521.4p.