Key points:
BitTorrent (BTT) is a P2P file-sharing network owned by TRON.
The project recently underwent significant upgrades to its platform.
BTT's price action is linked to Bitcoin; it could rally higher.
BitTorrent is a peer-to-peer (P2P) file-sharing network founded in 2001 and was infamous for its role as a site where users shared pirated files, including blockbuster movies, without the consent of the rightful owners.

However, the project's image shifted significantly after Justin Sun, the founder of TRON, acquired it in 2018. Sun repositioned the site as a file storage application for developers creating decentralised applications (dApps).
The blockchain project has continued to evolve after introducing the BTT Utility token in 2018, following its acquisition by the TRON network. At the time, TRON warned that the direct use of its blockchain by BitTorrent was unfeasible due to the high volume of transactions.
BitTorrent latest upgrades
Therefore, the launch of the BitTorrent Chain's mainnet in December 2021 was highly anticipated as it marked TRON's first foray into the cross-chain blockchain segment. Furthermore, the launch also coincided with BTT's redenomination to create BTTOLD and BTT tokens via a swap of the old tokens for new ones.
The new BTT tokens are compatible with the BTTC mainnet and can be used to become a BTTC network validator; they can be staked to earn rewards, pay gas fees, and vote on BTTC governance issues.
The network also launched its "next-generation" file-sharing protocol known as BitTorrent File System (BTFS) v2.1.0 Mainnet-Newton, supporting multi-channel payments and cross-chain connectivity. These features make the new distributed BTFS network easier to use and applicable to more use cases.
Therefore, BitToreent's prospects are pretty promising. However, do its positive prospects reflect in its share price?
BitTorrent price prediction
Like many other cryptocurrencies, Bittorent has risen 5.50% in the past 24 hours as most cryptos rallied higher following the Federal Reserve's 50 basis points rate hike. However, will the latest surge translate into a sustained rally? Read on to find out.
BTT's price is inextricably linked to Bitcoin's price action, as with most cryptos. Hence, any future rally in the token's price could mirror a similar move in Bitcoin. Based on our Bitcoin analysis, there is a high likelihood that the token shall rally higher alongside Bitcoin. Therefore, I would buy BTT tokens at current prices.
*This is not investment advice. Always do your due diligence before making investment decisions.
Bittorent price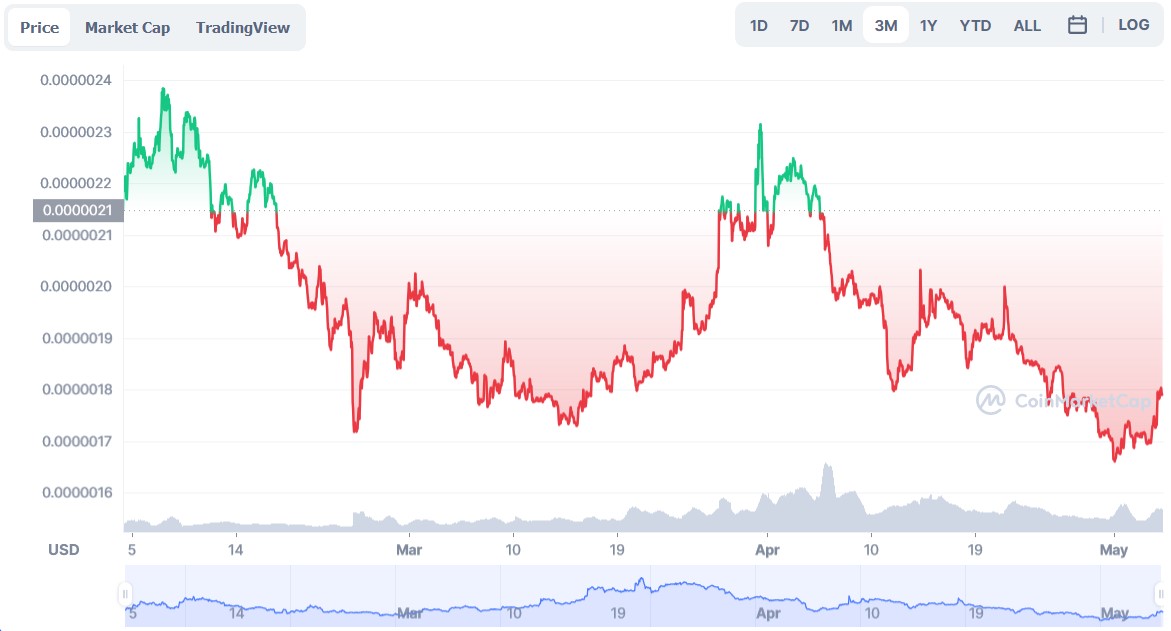 The BTT price rose 5.5% yesterday but was trading flat at writing after giving up its earlier gains.