Key points:
The Shiba Inu project recently announced significant milestones.
The milestones include the launch of its Metaverse and burn portal.
The meme coin also partnered with Wellys restaurant for NFTs.
Will the Milestones fuel a rally in SHIB prices?
The Shiba Inu project recently announced several crucial milestones, including launching a burn portal on April 23, 2022. The burn portal is hosted on Shiba Inu's decentralised exchange known as ShibaSwap, which rewards users for burning their SHIB.

According to a poll conducted by Archangel, the SHIB community, also known as the SHIBArmy, believe that the burn portal will support higher SHIB prices in future compared to the SHIB Metaverse, which was launched on 31 March 2022.
Still, the Shib Metaverse and the burn portal are two crucial developments that could transform Shiba Inu's image as a meme coin into a project with some use cases. While the SHIB community is thrilled by the prospects of higher SHIB prices driven by the burning of SHIB tokens, there are other factors to consider.
For example, it is a well-established fact that for a crypto project to keep growing, it must have real-world applications, as is the case with Bitcoin and Ethereum, which have numerous use cases. Other emerging projects such as Solana and Cardano also have compelling use cases.
Unfortunately, they rarely have any real-world application for meme coins such as Shiba Inu. Instead, their prices are primarily driven by investor sentiment and tweets from high-profile individuals such as Elon Musk, who has been instrumental in making Shiba Inu a popular project.
After partnering with the Welly fast food restaurant in Naples, Italy, Shiba Inu just got a real-world use case. The restaurant offers burgers with meat, fries and cool drinks, and vegan options for its clients.
Shiba Inu expects to launch more Welly restaurants across the globe in due time. However, SHIB fans can buy Food-inspired NFTs from eatwellys.com, an NFT site dedicated to the Shiba Inu-Wellys partnership.
The SHIBArmy can buy the NFT collections containing 10,000 NFTs with different attributes. Shiba Inu holders can also use their SHIB tokens to buy land on the SHIB metaverse. As you can see, all of SHIB's use cases are within its ecosystem, which is why it remains a meme coin.
*This is not investment advice. Always do your due diligence before making investment decisions.
Shiba Inu price.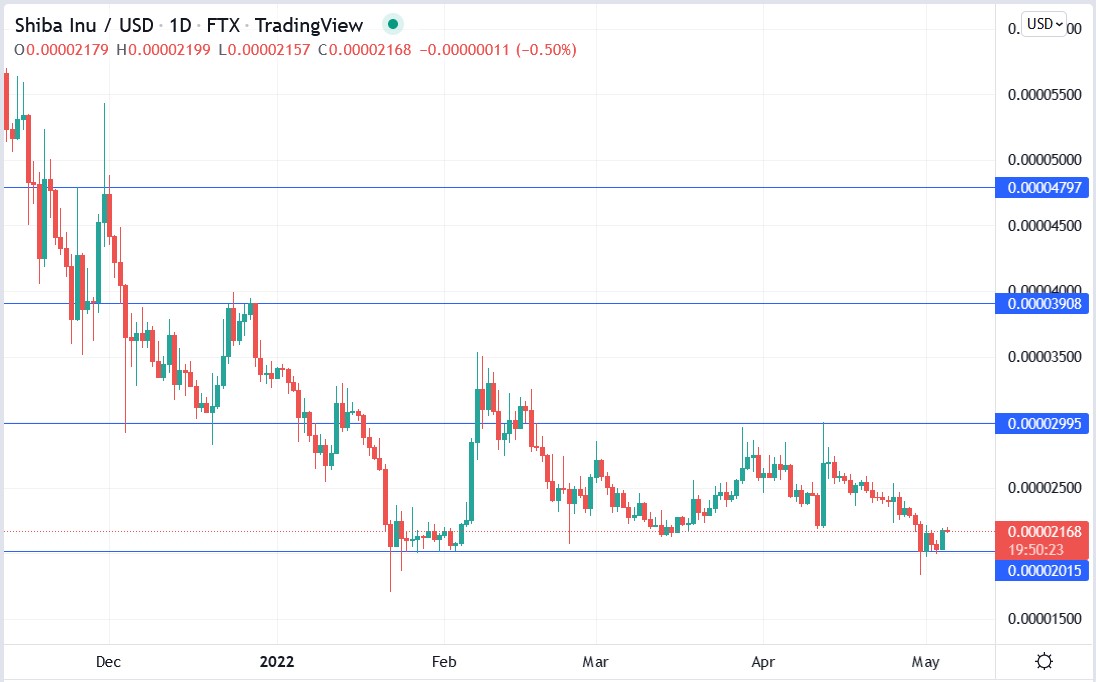 Shiba Inu has risen 4.26% in the last 24 hours and could be headed higher, having bounced off crucial support.