Shares of Boohoo Group Plc (LON: BOO) have traded sideways since august 12 as major investors sell their holdings following recent scandals.

The latest major investors to sell their Boohoo shares are Jon Hudson and Benji Dawes who run the Premier Ethical fund based on the Sunday Times investigation that uncovered major supply chain scandals at the fast-fashion company.
The scandal triggered a major selloff in Boohoo shares, which traded as low as 198.5p in early July, but the stock has since recouped a huge chunk of the losses to trade at 309p today.
Despite the criticism levelled against Boohoo for its fast-fashion products that are easily disposable and their contribution to global pollution and climate change, the company has a huge and growing customer base.
The company has made several pledges to pacify climate change advocates and to address accusations of propagating modern-day slavery, which bodes well for its public image.
Regardless, analysts predict that the online fashion industry will triple this year and Boohoo is well-positioned to profit heavily from this trend.
Boohoo share price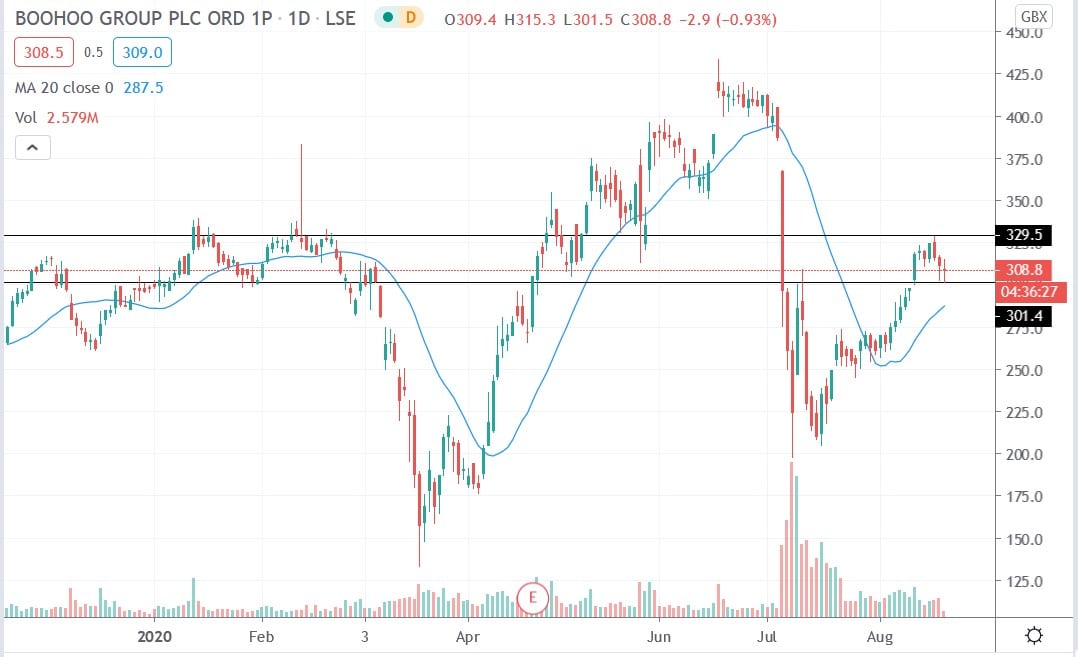 Boohoo shares have been trading in a wide range marked by a high of 329.5p and a low of 301.4p. However, the stock is likely to break out of this range soon.