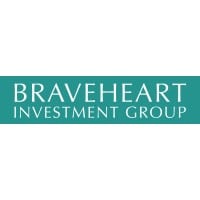 Shares of Braveheart Investment Group plc (LON: BRH) today surged 15.2% after the company announced that it could start selling a new antiviral face mask that can kill the coronavirus COVID-19 by the end of the year.
Investors cheered the news given the recent flurry of activities at Pharm2Farm (P2F), a Braveheart investee company, which created a textile coating with nanoparticles that have long-lasting virucidal properties.
Braveheart revealed that it has final test results from two independent labs showing that the masks have a 'kill rate' of over 90% that can last up to seven hours, hence, qualifying for ISO 18184 certification.
ISO 18184 certification is the international benchmark for antiviral activity in fabrics set by the International Organization for Standardization (ISO). Pharm2Farm has applied for a patent to protect the intellectual property behind the unique coating technology.
Braveheart also revealed that it is building an automated mask production line that can produce 5 million masks a month, which should be ready by end of December. The company also sold its 51.72% stake in P2F to Remote Monitored Systems Plc (RMS) and will now own 37.12% of RMS.
Braveheart share price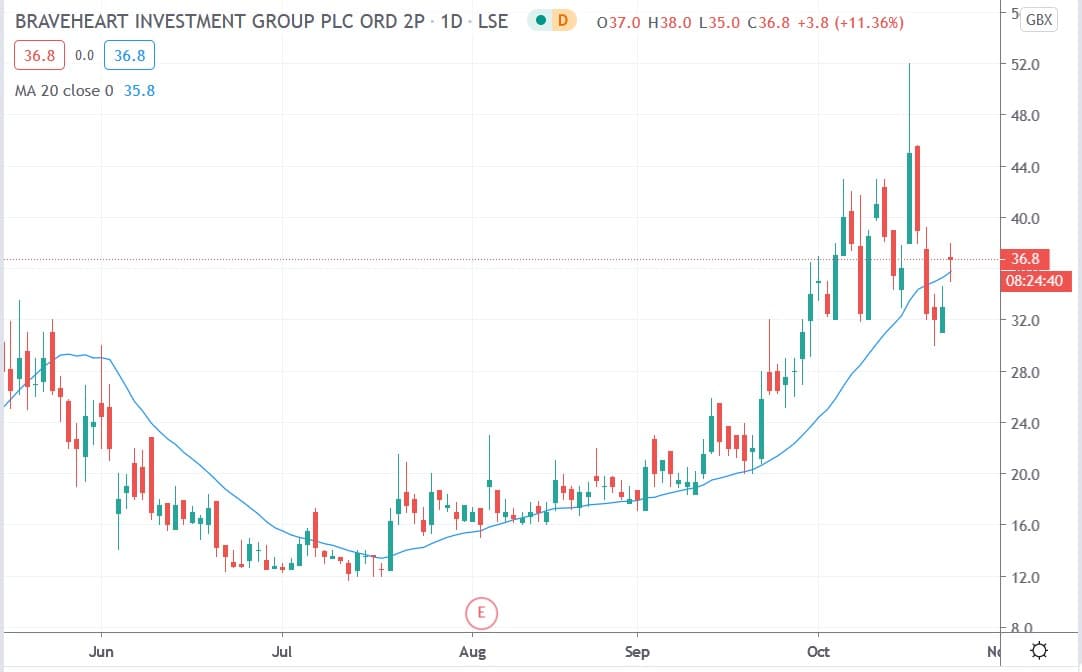 Braveheart shares today surged 15.2% to trade at 38p having gapped higher from Thursday's closing price of 33p.
People who read this also read: