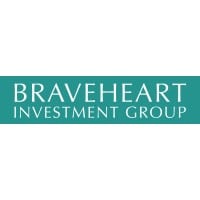 Shares of Braveheart Investment Group plc (LON: BRH) today surged 46.5% after the company announced that it would pay a special dividend of 42.75p per shares, which surpassed yesterday's closing price of 35.5p.

The special dividend arose from the sale of the company's stake in Remote Monitored Systems (RMS), which netted the firm a total of £17.4 million. RMS saw its price skyrocket after acquiring Pharm2Farm, which had developed a promising anti-viral/coronavirus (COVID-19) face mask.
Braveheart announced the sale of its 287.4 million shares in RMS at 3.923p per share on 17th November triggering the special dividend. The company also revealed that it made a profit of £402,000 in the six months ended 2020 as compared to the £122,000 loss recorded in a similar period last year.
Braveheart's revenues surged to £895,000 during the period under review as compared to the £250,000 revenue generated in 2019. The group saw the value of its portfolio companies surge to £2.61 million.
Trevor Brown, Braveheart's CEO, said: "We are delighted with the achievements so far made in the current financial year and are working towards being able to continue this progress in generating further value for our shareholders."
Adding:
"The ability for us to have been able to announce a special dividend of 42.75 pence per share is regarded by the directors as very satisfactory and continues our policy of returning any excess cash back to shareholders as soon as practicable."
Trevor owns 23.8% of Braveheart's outstanding shares.
Braveheart share price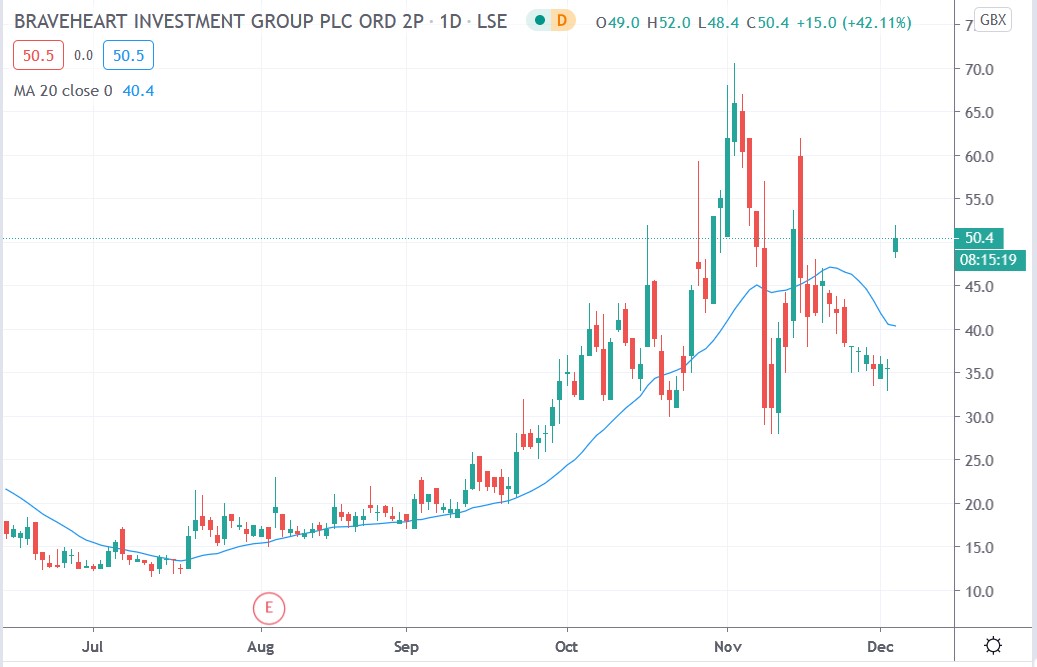 Braveheart shares surged 46.5% today to trade at 52p having rallied from yesterday's closing price of 35.5p.
People who read this also read: