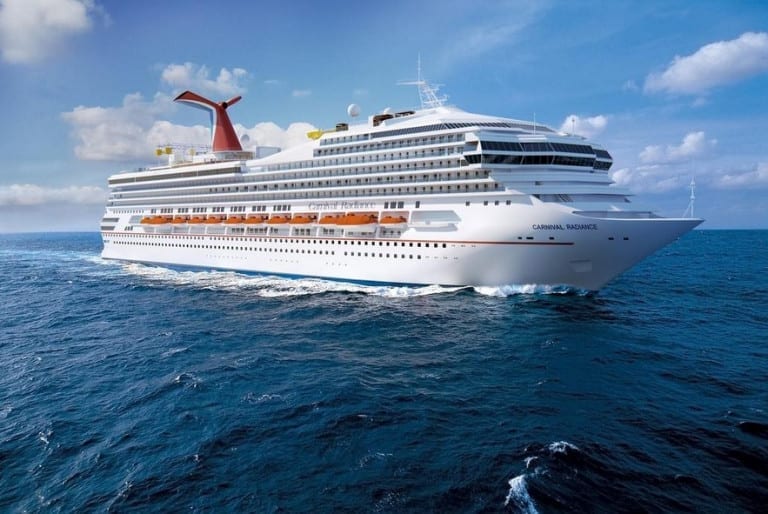 Shares of Carnival plc (LON: CCL) surged 3% after the cruise ship operator announced that it would resume its Holland America cruises in September.

The cruises will be operating from the Port of San Diego in California as the company continues to avoid Floridian ports despite a ruling in support of cruise ships.
On Friday, a federal judge ruled in favour of cruise ship operator, saying that the U.S. Centers for Disease Control and Prevention (CDC) cannot force cruise ship operators to ask their customers for vaccination passports.
The ruling was welcomed by Florida's Governor Ron DeSantis, who claimed that the CDC was overstepping its authority as a Federal government agency.
However, Carnival and the major cruise ship operators said that they were considering the impact of the decision on their operations.
Arnold Donald, Carnival's CEO, has come out strongly favouring having clients declare their COVID-19 vaccination status, with the company saying it will only welcome vaccinated clients on its ships.
Carnival also announced that it had cancelled the cruises in Asia, Australia and New Zealand, and South America for the rest of 2021. While the company did not give any specific reasons for the cancellation, we can assume it was largely due to the low vaccination rates in some of these countries.
Investors seem happy about the cruise ship operator's decision, given today's rally. From a technical perspective, Carnival's shares are trading below a crucial resistance level, and I'll be interested to see if they can break above the level.
The company's shares are currently in a sideways trend, requiring traders to take short positions at or near the top of the range and execute bullish trades when the price is at the bottom of the range.
*This is not investment advice.
Carnival Plc share price.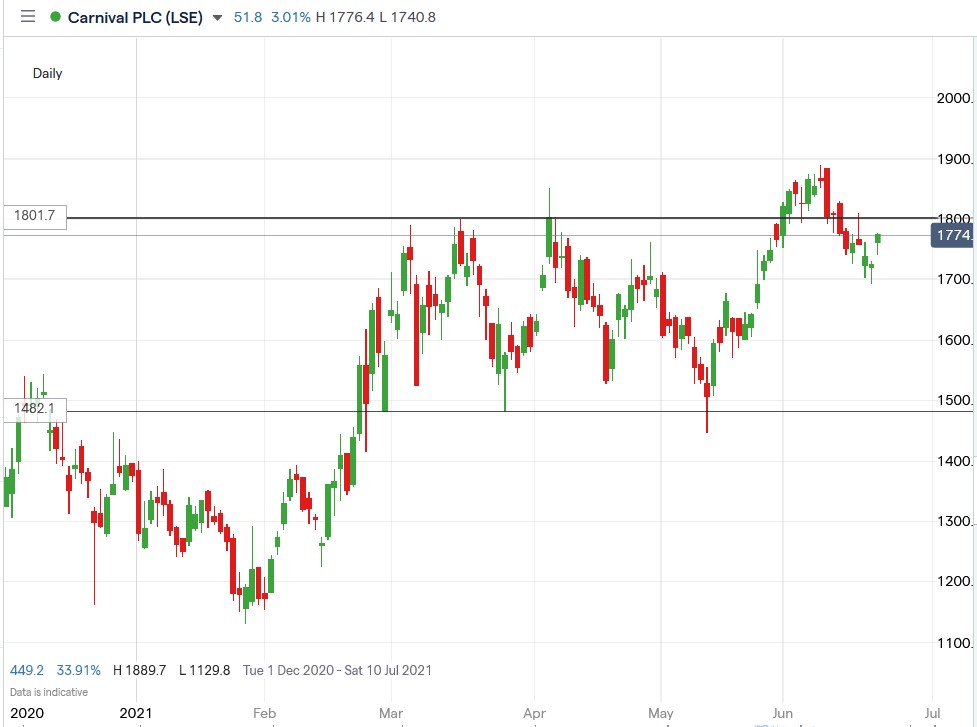 Carnival Plc shares surged 3.02% higher to trade at 1776.2p, rising from Monday's closing price of 1724.2p.
Is Now a Good Time to Invest In Carnival Shares?
Travel stocks, including Carnival shares, have been severely impacted by the coronavirus pandemic and subsequent travel restrictions. Hotels, airlines, cruises and car rental companies have all been affected, but could now be a good time to buy travel stocks at a discount? Are Carnival shares included on our list of the best ravel stock to buy? Here's what our analyst had to say on the issue…