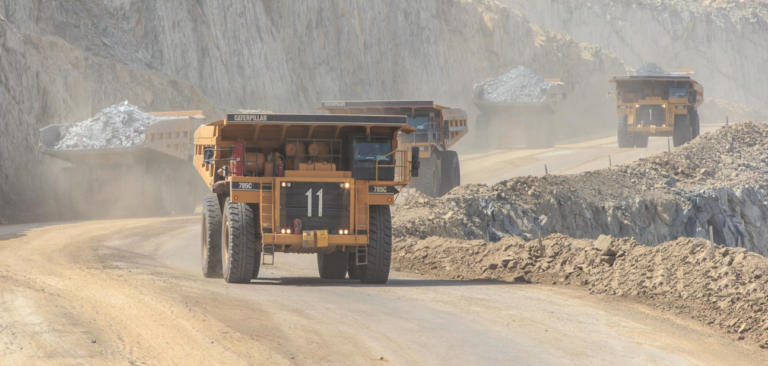 Centamin (LON: CEY) shares are on the slide on Thursday following the company's announcement that it has approved the commencement of a pre-feasibility study at Doropo and Liberum initiating coverage on the stock.

The company has also approved a further exploration programme at ABC and a review of the third-party development options at Batie West.
The announcement comes following a review by the company's board which began in H2 2020. It was "designed to evaluate the potential development prospects of the portfolio, to rank each project and to define the pathway to realising value."
Centamin stated that the Doropo Project shows strong development potential with the completion of a positive preliminary economic assessment.
The company's board has approved a $14 million spend to advance the Doropo Project to the pre-feasibility stage by June 2022.
The ABC Project is delivering strong priority greenfield target generation along the 60km Lolosso Gold Corridor, and the Centamin board has approved a further $3 million exploration programme for the Kona and FarakoNafana permits for the period to June 2022.
Centamin positive preliminary economic assessment for the Batie West Project also delivered positive results, but its board has approved the evaluation of third-party development options as the project does not currently meet Centamin's investment criteria.
Martin Horgan, Centamin's CEO, commented: "Building a strong, active growth pipeline is central to our strategy, while maintaining our capital allocation discipline. Today's announcement of a positive preliminary economic study at Doropo and the exploration potential at the earlier stage ABC, demonstrate the quality and potential of our portfolio.
"The Batie West Project has potential to deliver a profitable mine, but not one that would currently meet our strict investment criteria. We are now initiating a review of development options for this asset.
"The Doropo Project is very exciting and is our priority growth target outside of Egypt, showing excellent potential to become Centamin's second mine. Our highly experienced team has proven expertise at delivering successful gold projects in West Africa and will now commence the PFS, the results of which we look forward to announcing in mid-2022."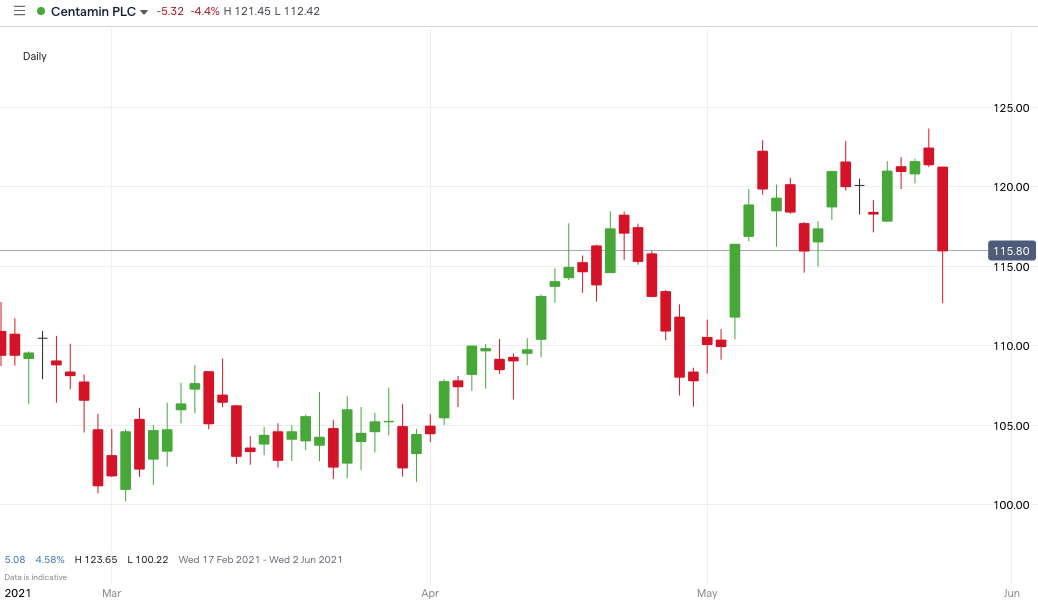 Despite the overall positive update, Centamin's share price has fallen as low as 112.45p.
The drop seems to have been a reaction to Liberum initiating coverage on Centamin with a sell rating, stating that the share price is 30% higher than fair valuation and today's update was disappointing.
Centamin's share price is currently trading at 116.65p, down 3.6%.
Should You Invest in Centamin Shares?
After a fall from the $2,000 level, could gold be set for another run higher? If you're a gold investor, you won't want to miss out on these stocks… Discover which companies our analysts are focusing their attention on for the coming months. If gold does move back to $2,000, these investments could see significant gains