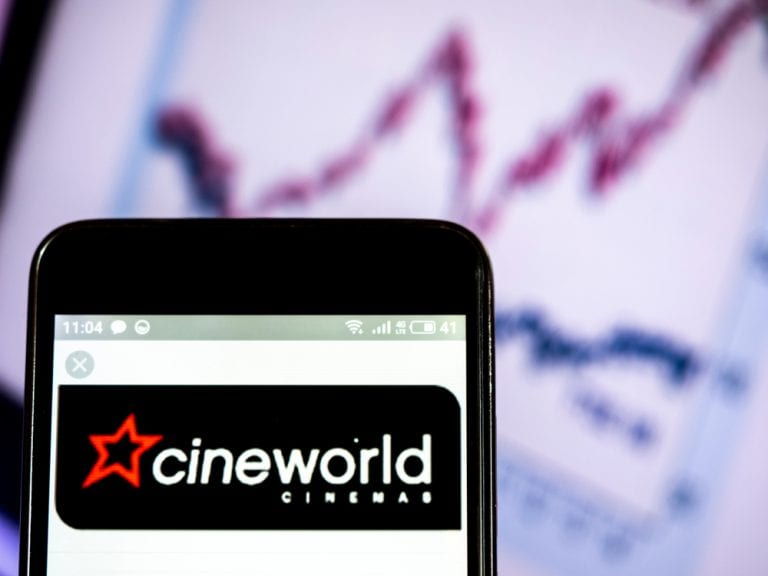 Shares of Cineworld Group plc (LON: CINE) surged 7.18% today as the cinema operator struggles to shake off the decline that was fueled by news that Warner Bros. was going to simultaneously stream the blockbuster movies set for release in 2021.

The company has recently received three rating upgrades the first one was from S&P Global Ratings, which lifted its rating to CCC from SD (selective default) after the extension of its $111 million revolving credit facility to 2024 and its $450 million senior secured term loan.
Fitch was the second rating agency to raise Cineworld's debt rating to CCC from CCC- based on the fact that the company is set to receive $750 million of new financial debt and tax rebates from the US CARES Act, which will cover the company's expenses for at least 10 months.
Lastly, Moody's upgraded Cineworld's corporate family rating to Caa2 from Caa3 citing its improved liquidity after the cinema operator $110.8 million in the form of new debt.
While the institutional investors are bullish about Cineworld's prospects, retail investors may find it better to adopt a cautious approach towards the company, especially after its recent rally, which saw its share price surge 367% from a low of 15.64p on October 5 to a high of 73.12p on December 3.
Cineworld shares are still trading way below their 2020 high of 222p and could rally higher under the right circumstances. However, it remains to be seen how the company shall perform once theatres reopen next year after the coronavirus vaccines are available globally.
The recent announcement by Warner Bros and other major studios regarding major 2021 movie releases could have a substantial impact on Cineworld's revenues, most of which come from movie premiers.
Regardless, many investors have realised that traditional movie theatres cannot be fully replaced by movie streaming services, hence, there is still a future for cinemas/movie theatres and the companies that run them.
Cineworld share price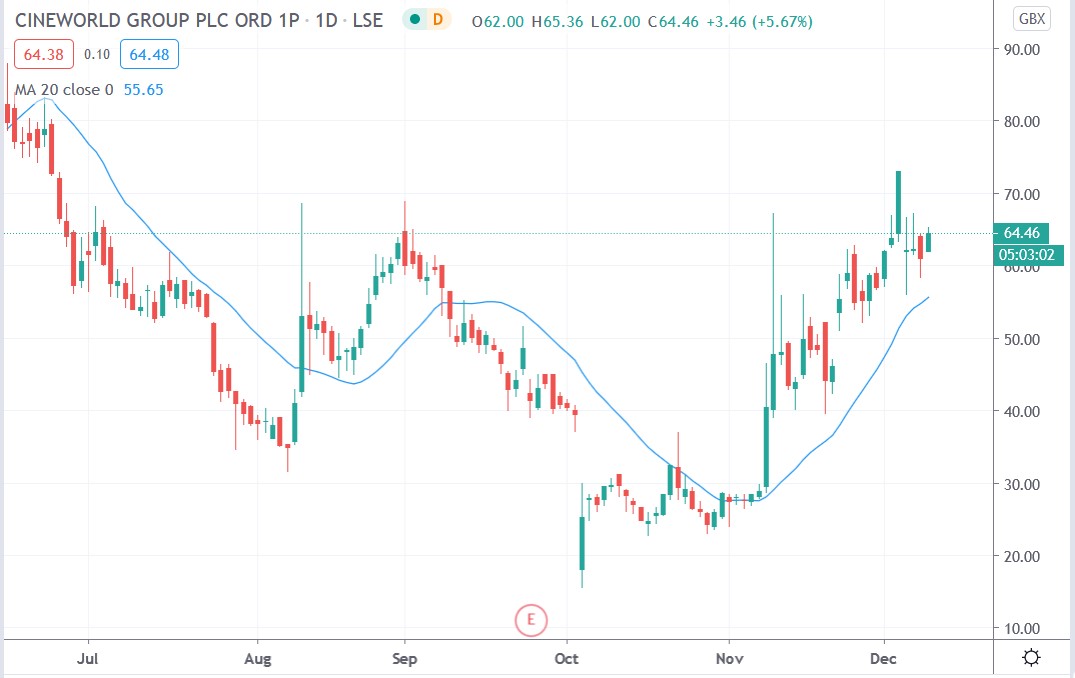 Cineworld shares surged 7.18% today to trade at 65.38p having risen from Tuesday's closing price of 61p.
People who read this also read: