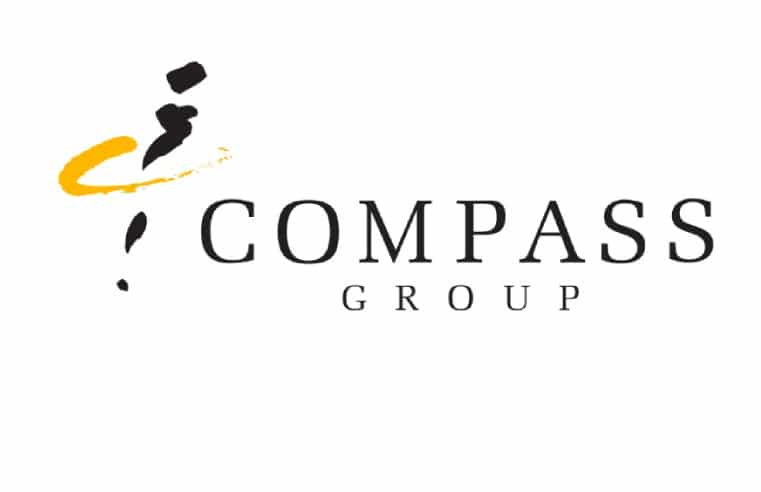 Shares of Compass Group (LON: CPG) today surged 4.97% higher despite the company not making any major announcements. However, the stock's latest surge can be attributed to the solid fundamentals fueling the firm's business.
Firstly, given that Compass Group is the largest contract foodservice company in the world, it was inevitable that it would benefit immensely from the gradual easing of coronavirus restrictions in many countries across the globe.
Today's rally could also be as a result of the appointment of Ian Meakins as the non-executive Chairman and a Director of the company; Ian assumed his role on 1st September and brings a wealth of experience in the distribution sector.
The company's latest trading update also indicated that it had retained 95% of its existing clients at the end of June, yet its share price is still trading near the March lows. The stock appears quite undervalued at its current price and presents a strong investment case.*
*This is not investment advice, kindly consult a licensed professional for such advice.
Compass group share price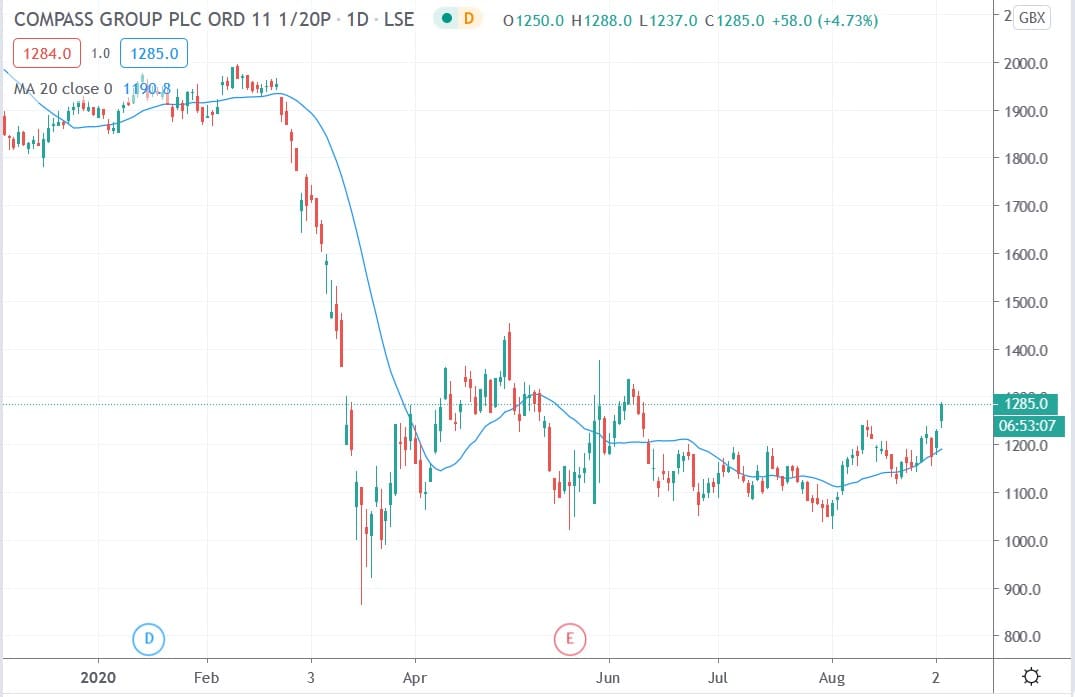 Compass Group shares today surged 4.97% to trade at 1288p having ended yesterday's session trading at 1227p.
Find alternative brokers to Hargreaves Lansdown